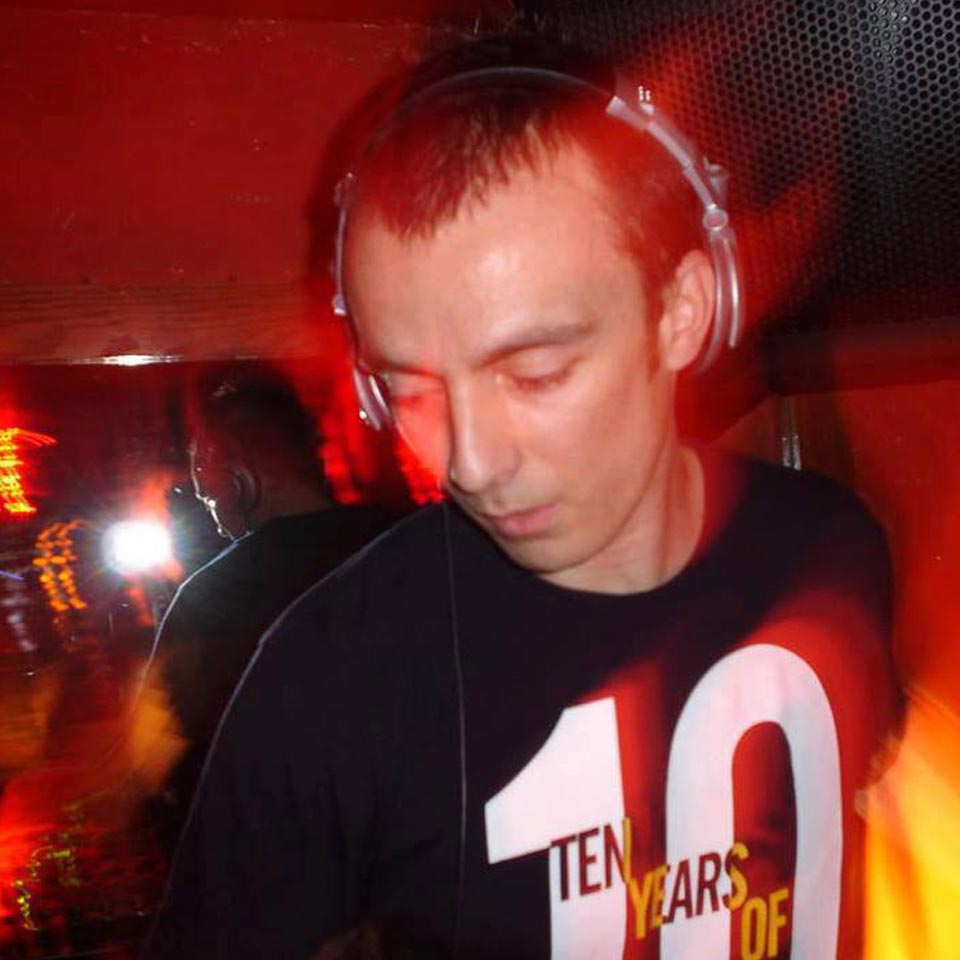 UMS SPECIAL EVENTS SERIES EP.53 DJ PAUL C. Nyc.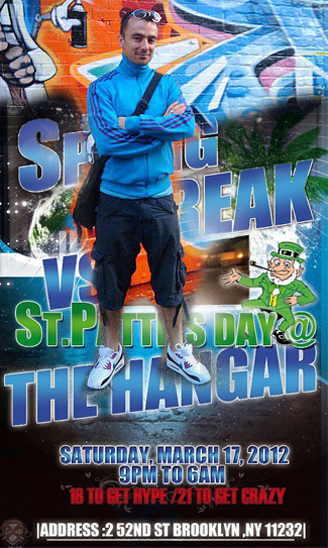 PAUL C – Jungle Nation, Breakbeat Science, United States Of Dance, Funked Dub Ireland NYC www.djpaulc.com .
As we continue to provide the viewers of different scenes in the Electronica realm, we are happy have as a guest on this week's Special St Patrick's UM Show – NYC / Ireland's own DJ Paul C. Paul is veteran in the underground collective and joins us to give you a taste of the sounds he plays on his weekly Sunday event!
Mr Paul C not only loves Jungle/Drum n Bass, he also ventures into other genres where he demonstrates in this exclusive turntable set. We hope you enjoy this special edition from this amazing artist who is constantly busy.
Make sure to check this event Saturday March 17th 2012 St Patrick's Day
this Irishman will be representing for Ireland & Jungle Drum & Bass at 2.30am
in this massive Brooklyn Warehouse! hope to see you!
For more on Paul C. and all he is venturing into next visit www.djpaulc.com .
UMS EPISODE 53 DJ Paul C Nyc.
Download Video: {filelink=72}
View in Browser:UMS_Episode_53_Paul C.mp4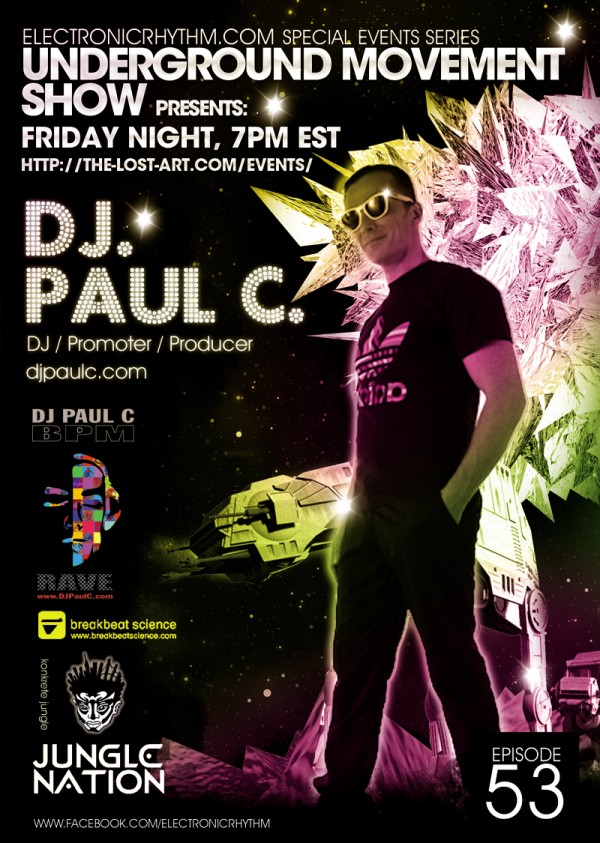 BIO:
Paul C is a New York City Irish DJ / Promoter / Producer with non stop residencies since he exploded on the scene with the legendary Jungle Nation series in '95 which was the first Saturday night D & B Weekly in the metropolis. With a deep, diverse musical background, Paul currently holds down 5 residencies including Konkrete Jungle since '96 & mixed music gigs in the West Village, Midtown & Meatpacking districts & his own Funked Dub party in the Lower East Side.
"Paul C has just finished another brutally beautiful set @ New York City`s Jungle Nation. It`s almost 1 am and the previously ravenous crowd has been completely satiated. Everyone`s in a daze from all the horn blowing, rewind reveling and hysterical jumping…" – Mixmag
Paul has promoted many successful parties including Jungle Nation, NYC United, I Love Drum & Bass U.S. & now Funked Dub. Tunes have been produced solo & with heads like DJ Dara, Kingsize & Zezo One. Sharing tables with the likes of Grooverider, Moby, Sub Focus, Fatboy Slim & Marley Marl, DJ Paul C loves music, dancing, sharing & celebrating life, & bringing you the most fresh, diverse, rinsing & rolling sets he can find, with VIP Dubs & some rare classics. Full bio, dates, press & music @ djpaulc.com/
Social Connection:
Facebook: facebook.com/djpaulcnyc
soundcloud : soundcloud.com/djpaulc-1
Mixcloud: mixcloud.com/dj-paul-c-nyc
Djpaulc.com:www.djpaulc.com/sounds/ravest.mp3
youtube : youtube.com/user/deejaypaulc
Download : djpaulc.com/djpaulc-presskit.zip
Bookings : E-MAIL to info@djpaulc.com