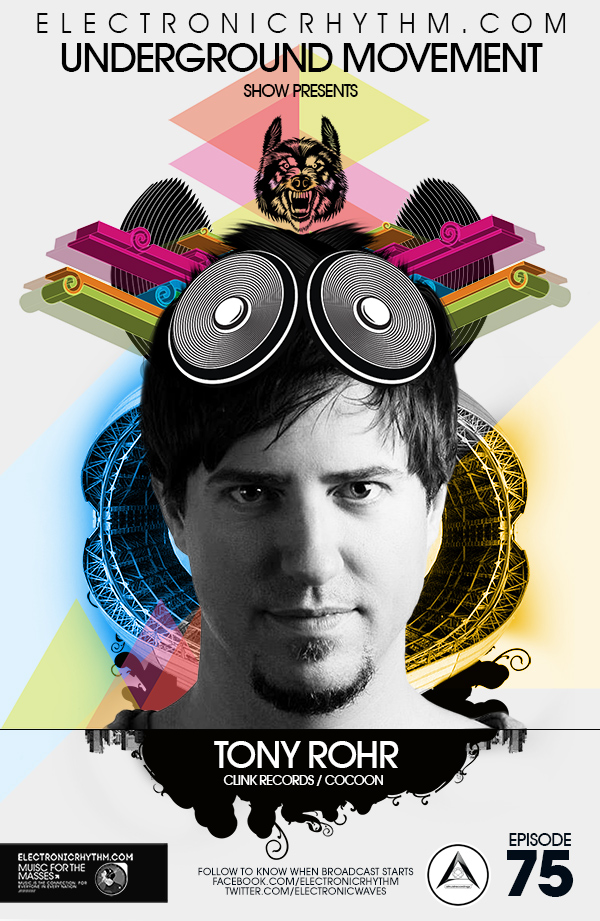 UMS Episode 70 – Tony Rohr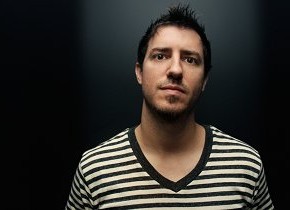 We return to this episode to bring you the mix that was recorded from Tony Rohr on Trilogy's Event! With his dominant vibe on the decks whipping everyone to a frenzy moving seamlessly to the beat, from start to finish Tony Rohr's efficacious style delivered an energetic- " take to the dance floor " performance. We are pleased to deliver his live recorded set after showing his interview podcast earlier. So to complete the circle we give you Tony Rohr..
At this point it is difficult for us to sum up the multi-faceted career and personality of Tony Rohr. He is Brooklyn's bang mixed with Mid-Western politeness, and is easily one of the most original and well-liked artists in the industry. His sought-after Live PA, matched with a discography and release schedule that aspiring artists would kill for, keeps him consistently in high demand. He has turned up the heat in recent years, burning miles across the globe and sharing his enthusiasm for music and life via Macbook, Machinedrum and two Korg's.
Tony's lengthy journey from a College scratch DJ in Effingham, IL, to Brooklyn live artist and International superstar has been driven by his love and fascination for innovative musical ideas. His range of inspiration fuels his indefinable sound, gathering ideas through early Hip-Hop, House, Industrial and finally Techno. Channeling these expressions through his performances has earned him center stage at places like I Love Techno, Nature One, Awakenings, Tresor, Berghain, Chris Liebing's Spinclub, Kozzmozz, Fuse, and even the closing of the famous La Real in Spain.
Tony Rohr Set – Episode 70 (Part 2) from ElectronicRhythm.com on Vimeo.
Tony Rohr Interview
Episode 70 – Tony Rohr Interview from ElectronicRhythm.com on Vimeo.
In 2005 Tony met Tim Xavier and Camea in Brooklyn, and they began releasing together on Clink Recordings. He has contributed to five of their releases as a solo artist, and collaboratively with Tim as the Afternoon Coffee Boys. He ignited the label's popularity with his biggest record of 2007, Kreuzberg Krunk. Tony also works with Alexi Delano, Dietrich Schoenemann and Dave Shokh (Dirka Dirka) on numerous projects and his work has been featured on top labels such as Cocoon, Weave, Plus 8, Drumcode, Podium and Frankie Records.
UMS Episode 75 – Tony Rohr

VIEW IN BROWSER
:
episode75tonyrohr.mp4
DOWNLOAD VIDEO
:
episode75tonyrohr.mp4.zip
Mp3 DOWNLOAD:UMS Episode 75 – Tony Rohr
[mp3-jplayer tracks="
https://www.electronicrhythm.com/audio/ums_mp3/umsepisode75tonyrohr.mp3,
" width="600px" height="77px" pn="n" mods="y" vol="45″ pos="rel-R" list="n"]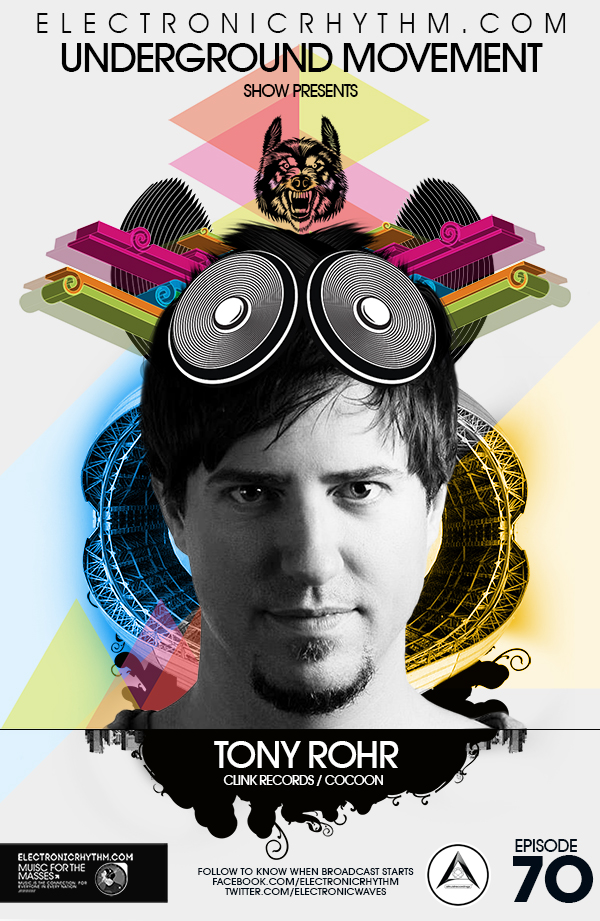 Social connection to Tony Rohr:
twitter / twitter.com/tonyrohr
Facebook / https://www.facebook.com/pages/Tony-Rohr
Residentadvisor / residentadvisor.net/dj/tonyrohr
Beatport / beatport.com/artist/tony-rohr/7394
soundcloud / soundcloud.com/tonyrohr