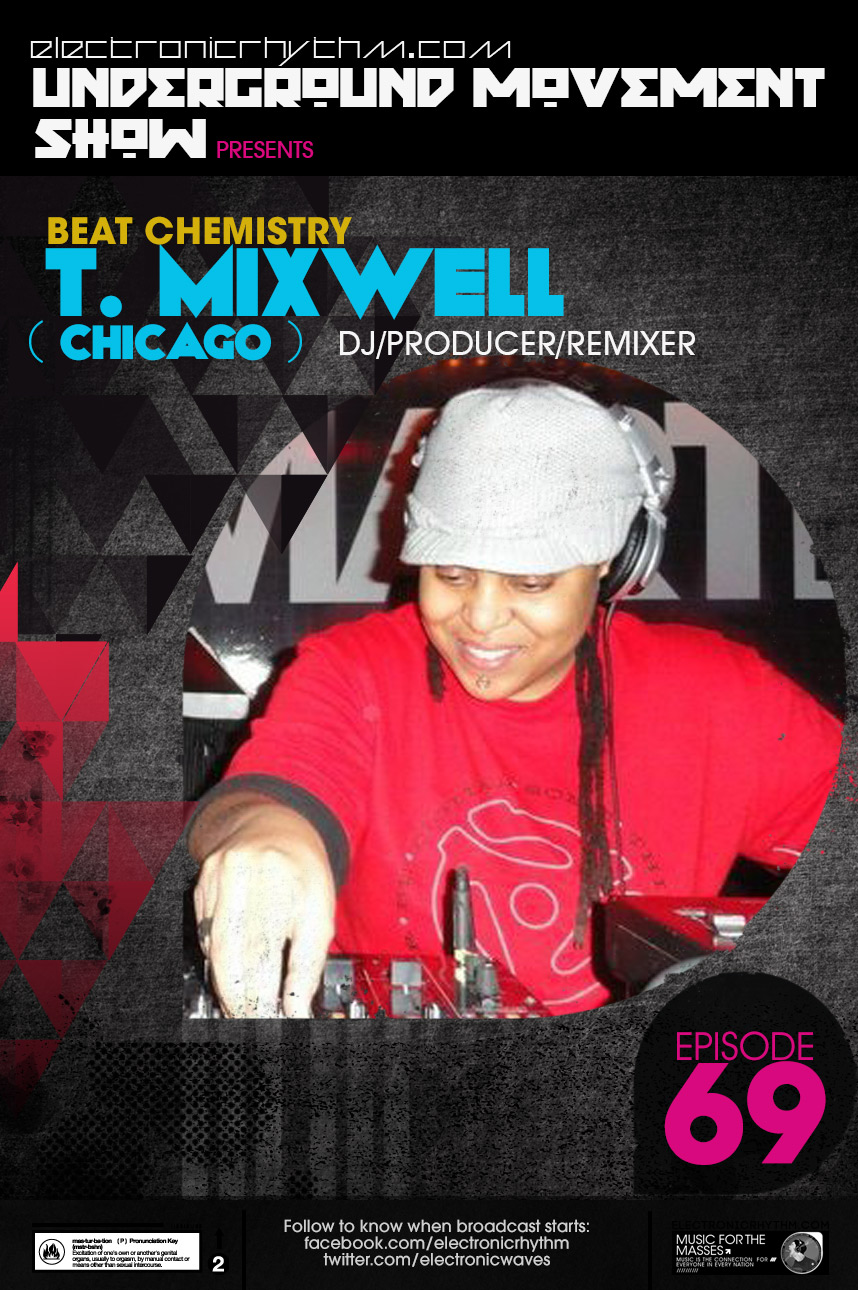 UMS EPISODE 69 T. Mixwell ( CHICAGO )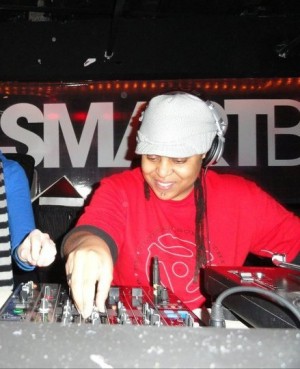 DJ/Producer/Remixer:
On this weeks podcast we bring you some deep Chicago house with T. Mixwell. This dj knows how to throw down the beats. So get ready to do your best dance move to this non stop groove.
T. Mixwell (Mixwell House, Restricted Access, CHFM, MHYH.net, Beat Chemistry) Chicago, IL
Coming from a classical music background, at an early age, as a teenager, T. discovered her passion for house music listening to her older brother play records in his bedroom and going to parties/raves in the mid to late ninties. After dancing to it for so many years she then self-taught herself how to play first on a pair of belt driven Gemini turntables eventually moving up to 1200s'. Since then she has been moving heads & dance floors around the world with her contagious energy behind the decks. She is known for delievering unconventional dj sets with concoctions of House, Techno, and Minimal.
Fall of 2009 T. Mixwell became a resident dj every Friday night for www.myhouseyourhouse.net. The radio show "Booms Day Operation" airs 8pm CST & 0200 GMT. Summer 2011 she became a resident DJ of www.chicagohousefm.com every Monday 5pm CST for her radio show "Beat Chemistry".
She has had numerous residencies all over the city of Chicago , currently is a monthly Resident DJ at Output Lounge for the "Sunday SoapBox Social" & "Essentrial Beats" Saturday at Bar 10.
On the production end for 2012 she has her first EP set for release in the summer on Restricted Access based out of New Zealand/Chicago.
UMS EPISODE 69 T. Mixwell (CHICAGO HOUSE )

VIEW IN BROWSER:UMS EPISODE 69 T. Mixwell
DOWNLOAD:UMS EPISODE 69 T. Mixwell ( CHICAGO )
DOWNLOAD FULL MP3 SET:DOWNLOAD BELLOW [mp3-jplayer tracks="
https://www.electronicrhythm.com/audio/ums_mp3/T Mixwell House 6.21.12.mp3,
" width="600px" height="77px" pn="n" mods="y" vol="45″ pos="rel-R" list="n"]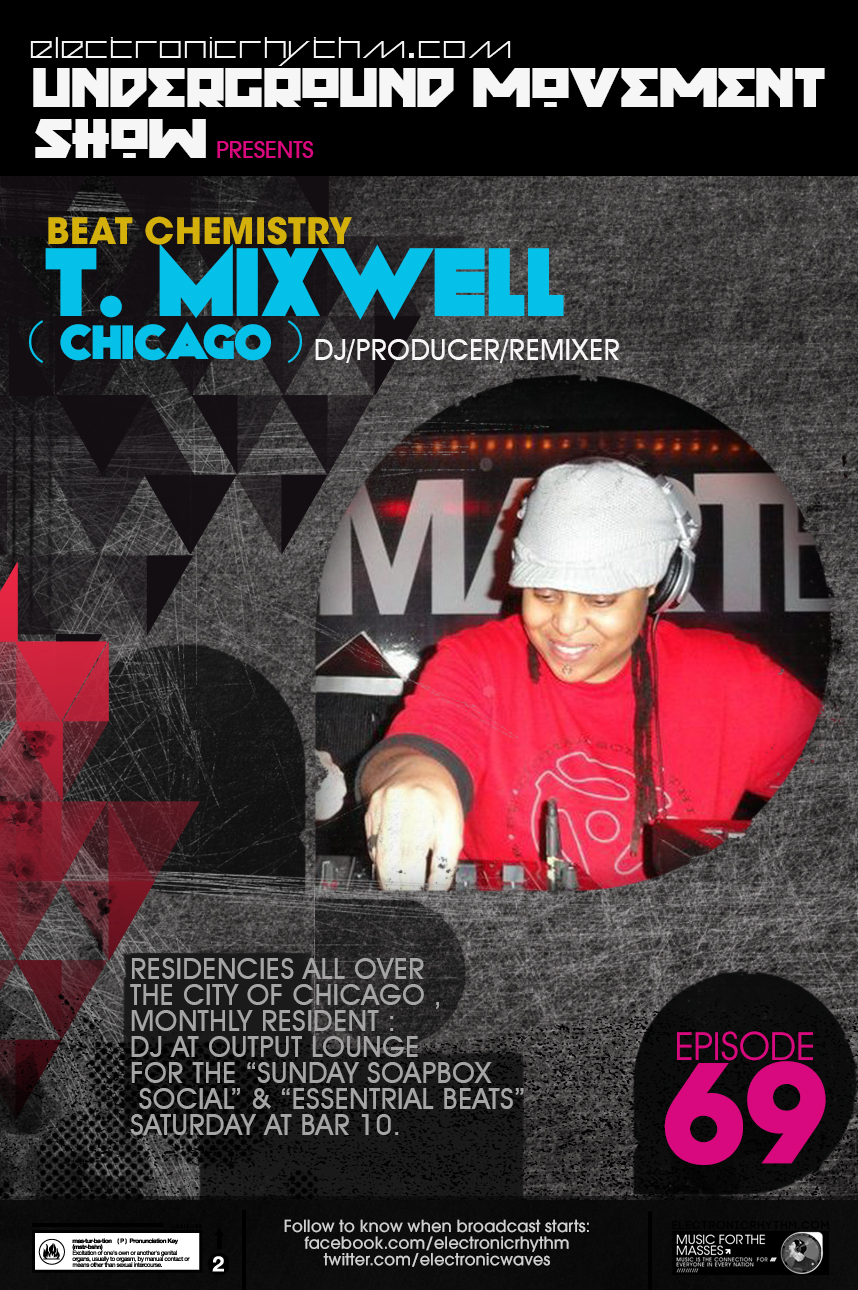 social connection to T.Mixwell:
facebook.com/t.mixwell.house
soundcloud.com/t-mixwell
http://soundcloud.com/booms-day-operation
mixcloud.com/T_Mixwell
www.myhouseyourhouse.net
twitter.com/T_Mixwell