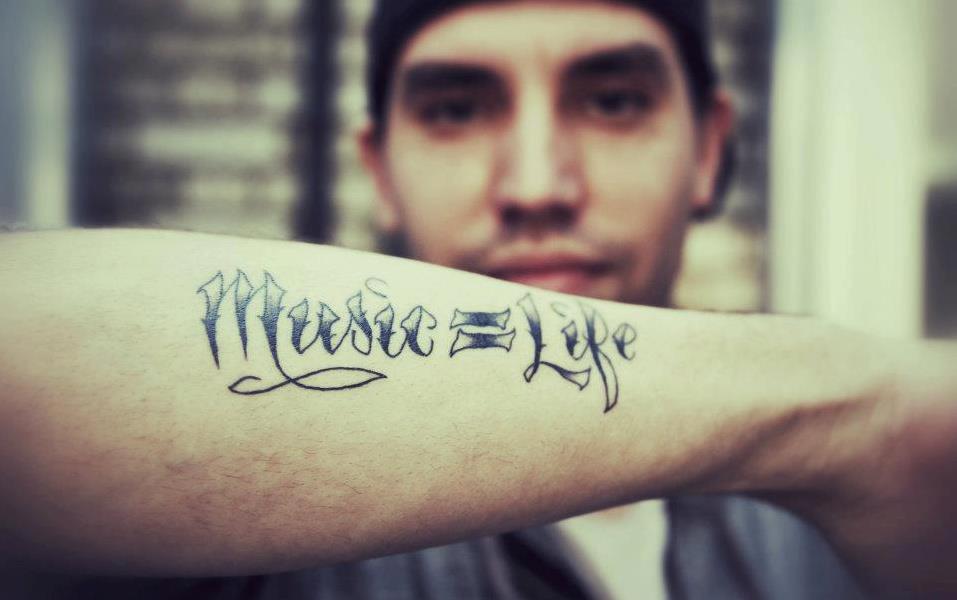 UMS EPISODE 68 KEN MASTERS ( Live @ Z HOTEL )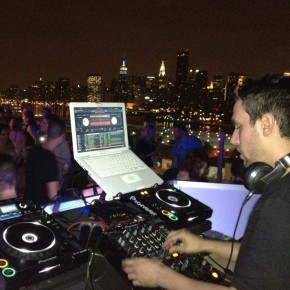 On this week's Underground Movement Visual Podcast, we are happy to bring you an exclusive interview with international producers and djs Pig and Dan (Cocoon / Bedrock) while they were in New York City! Immediately following their interview, we have Ken Masters (For Us By Us) closing out the weekend with a great live mix all captured from one of the new trendiest venues, Z Hotel Rooftop.
Pig and Dan go in-depth and give fans and producers/djs who look up to them, details from their past, advice for those following in their footsteps and so much more. While they were in NY, they played at famed Sullivan Room, Z Hotel Rooftop, and an undisclosed location. ElectronicRhythm.com broadcasted their Z Hotel set, so those who tuned in, got to experience an amazing afternoon into the evening set on the go! For those who missed it, make sure to go to the next event that Pig and Dan perform at to catch major selections of future releases and an incredible vibe which Pig and Dan bring to the stage!
Make sure to follow ElectronicRhythm.com to know when we are on the air with these exclusive live sets from a multitude of great DJs and Venues.
After the interview we have Ken Masters' Closing Set after Pig and Dan's performance from the Z Hotel's Rooftop with an inspirational view the the NYC Skyline in the background. Ken threw down tracks which had everyone not wanting to leave the venue till after the last song was played. We know you will enjoy it as much as the people who were there dancing along with Mr. Masters.
Stay tuned after Ken's mix for another short chat with him and find out what's in store for the near future from For Us By Us events!
UMS EPISODE 68 KEN MASTERS ( Live @ Z HOTEL )
VIEW IN BROWSER:UMS EPISODE 68 KEN MASTERS ( Live @ Z HOTEL )
DOWNLOAD:UMS EPISODE 68 KEN MASTERS ( Live @ Z HOTEL )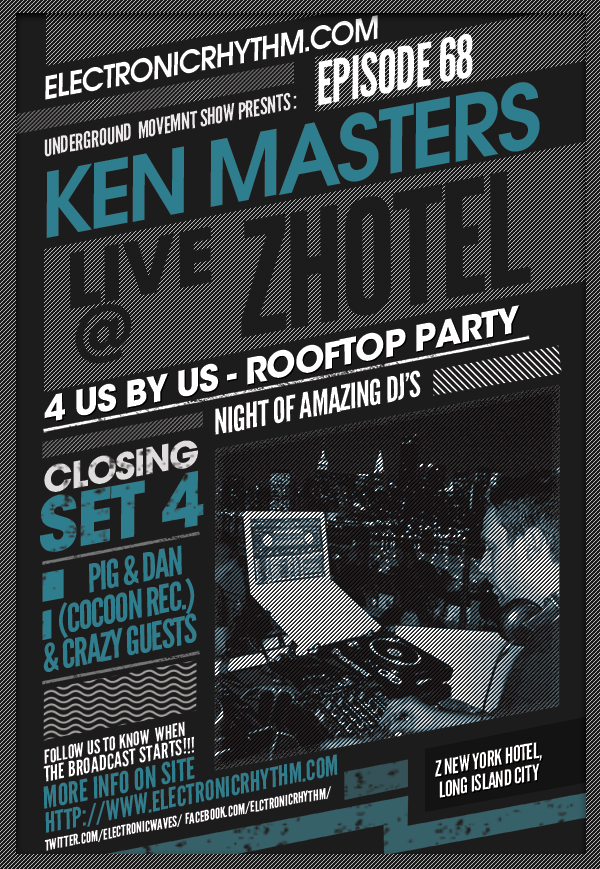 SOCIAL CONNECTION FOR KEN MASTERS:
RA DJ Page / residentadvisor.net/dj/kenmasters
Soundcloud / soundcloud.com/ken-masters/ken-masters-vol-1
Facebook / facebook.com/messages/ken.masters.127