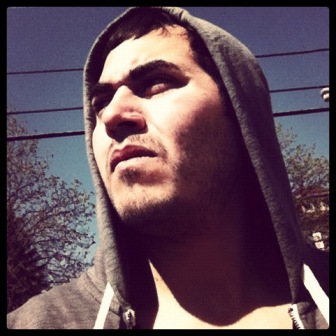 September DJ of the Month: Jackin Andy
Andrew Cerda a.k.a. "Jackin Andy" was born and raised in the South side of Chicago and has been in the house game for 8+years. Growing up on all genres of house music and 80s New Wave, he found his true love in Funky, Deep, and Tech House.  Gaining inspiration from local and big name DJs/producers such as Derrick Carter, Mark Farina,  DJ Sneak, Kerri Chandler, and Greenskeepers just to name a few. He finally released his first EP on B Natural Records in late 2011.  Since that time he released a 7 track EP on Universal Ear, and has been featured on Samplers with Deep Hype Sounds and FlossHatt Digital. Andy has 2 EPs coming out later this year with FlossHatt Digital and Moonlight Records.  Jackin Andy intends to be a major force in the House game for years to come.   Keep your eyes and ears open for this upcoming artist.
LINKS:
http://www.facebook.com/jackinandy
http://soundcloud.com/jackinandy
http://www.mixcloud.com/jackinandy/
https://twitter.com/#!/Jackin_Andy
House Head Speaks: Jackin Andy is a DJ of many styles.  My personal take on Andy genre is he the master of Jackin House music.  This label does not limit him.  My 3 encounters of Andy's DJ style was when he spun at Exit, House of Sol and part of a tag set with Source 1.  He brought a range of diversity and fresh tracks to those 3 sets.  I was blown away.  This cat will go along way as one of the new faces of House.  I am honor to be a witness.  This House Head Has Spoken!!