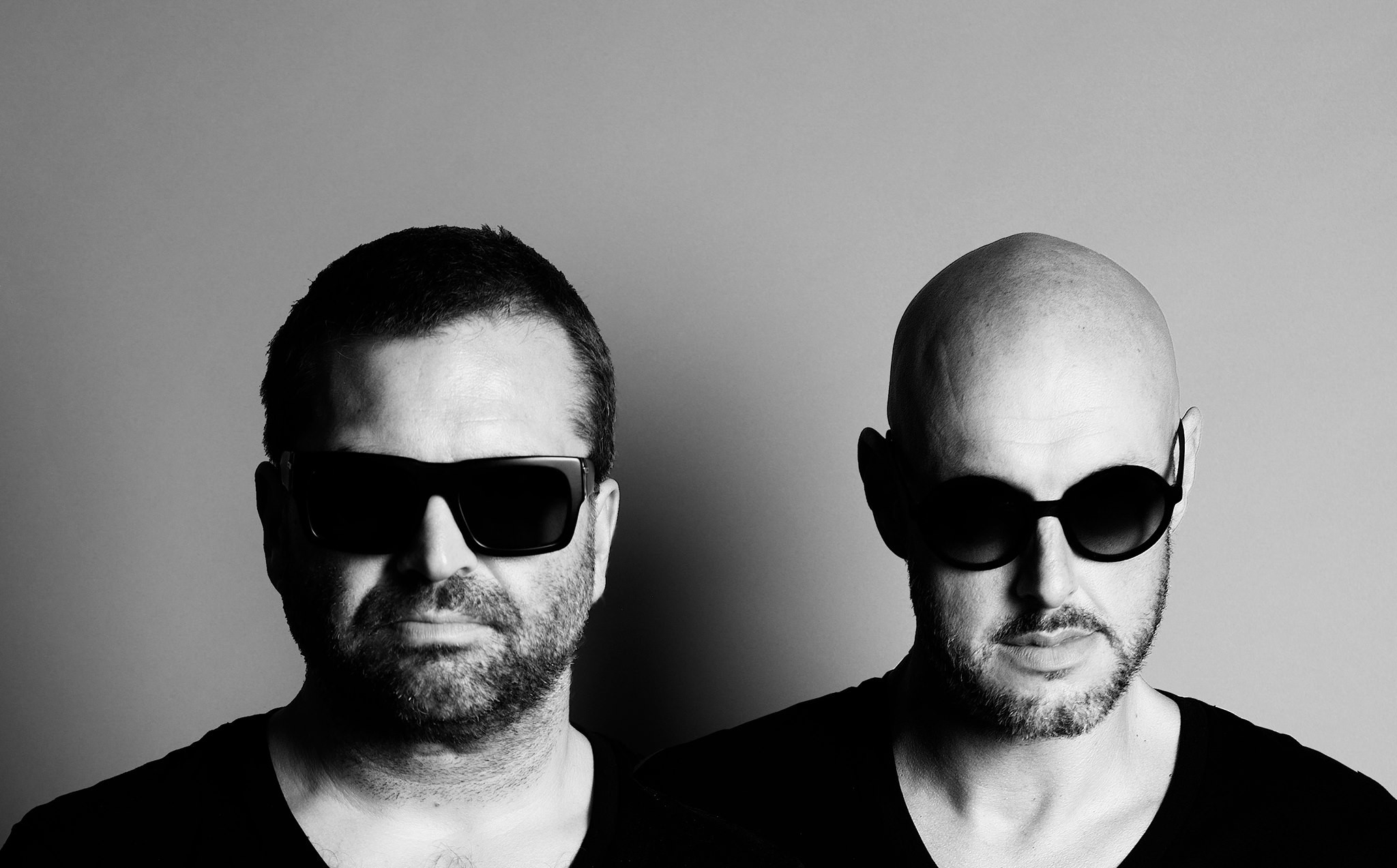 Pig & Dan Exclusive Live Sets and Interview
PROPAGANDA! 021: PIG & DAN (COCOON / BEDROCK)
"Pig n Dan" Exclusive Full Video and Audio Sets Live from the Z Hotel Rooftop
We are thrilled to present you with an exclusive ElectronicRhythm.com Interview with Tech-House Heavy Hitters Pig and Dan of Cocoon Recordings / Bedrock Records.
Our very own Resident DJ/Producer G-Ron caught up with Pig and Dan (aka Igor Tchkotoua and Dan Duncan) while they were in New York City for their Propaganda Event at Sullivan Room.
View this segment and find out more about these International Producer/DJ Stars and keep an eye out for their next event in your local city where they premiere future release songs and much more!
Pig & Dan at Sullivan Room Interview from ElectronicRhythm.com on Vimeo.
Igor Tchkotoua (Pig) and Dan Duncan – Recognizing a
mutual philosophy, and using their own musical background that dated
back to the start of the dance scene, they combined to create a slick
production outfit that would entrance clubbers and soon win compilation
support from the likes of Sander Kleinenberg, Felix Da Housecat, John
Digweed and Nic Fanciulli. Most significantly though, their tech tour de
force ʻOh Yeah' (2005) signaled the start of their ongoing relationship
with Cocoon Recordings, which has seen their status as DJs and
producers soar on a global level.
From humble beginnings in late 80s, playing the tea boy and exploring
the workings of a recording studio, both Igor's & Dan's experiences stem
from an era of primitive technology and old fashioned production
techniques. Dan's own history saw him as part of the hugely successful
drum ʻn' bass act ʻIntense', during which time he also played alongside
luminaries such as LTJ Bukem and Fabio & Grooverider. When Pig&Dan
decided to join forces, they began a truly prolific production schedule –
with a multitude of releases – establishing their reputation as
producers of pulsating electronic music that straddled dark house and
high energy techno whilst creating their signature of twisted and
experimental breakdowns.