Oliver Caine – Hidden Recordings – UMS 94
We return with another episode of the Underground Movement Show brought to you by ElectronicRhythm.com. This week we bring a live recording of Hidden Recordings' Oliver Caine. The set played at NYC's famed Momentum Weekly Party was filled with Dark and Dirty Tech sounds which had the crowd moving that night. We learn more about Oliver in the pre-show interview along with details to ElectronicRhythm's Dark and Stormy Beatport Chart which had multiple collaborations from past UMD Guest Arttists.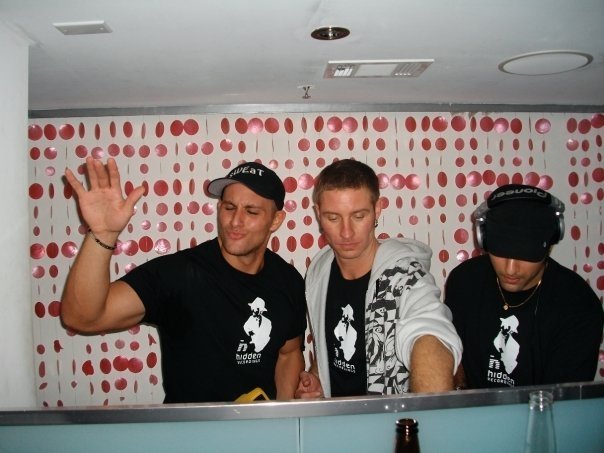 OLIVER CAINE (HIDDEN RECORDINGS)
Bio: Born and raised in Washington, D.C., Oliver Caine found a passion for music at a very early age. Eventually picking up the bass guitar at age sixteen, and later on the drums, Oliver was soon playing in bands in the D.C. and Virginia area. It wasn't until 1999 that he fell in love with electronic music and never looked back. Within a few years he had purchased turntables and began to play out at various venue's in the D.C./VA area. After moving to South Beach in 2004 and gaining exposure to Miami's underground Dirty House and Tech scene, Oliver soon began spinning at numerous clubs and afterparties in Miami and D.C., perfecting his signature blend of dark, underground, House and Techno. Today, Oliver Caine resides in Virginia, is working on several production projects, and continues to perform across the United States and abroad.
Oliver Caine Podcast from ElectronicRhythm.com on Vimeo.
Download Oliver Caine Podcast High Resolution Visual Mix Here (583 mb)
[pro-player type="mp4″ image='https://www.electronicrhythm.com/wp-content/uploads/2013/01/483961_4322552551800_1650740631_n.jpg']http://www.mixtubedj.com/streams/GeorgeRon_20120627210633.flv,[/pro-player] [mp3-jplayer tracks="http://www.mixtubedj.com/streams/GeorgeRon_20120627210633.mp3″ width="600px" height="77px" pn="n" mods="y" vol="45″ pos="rel-R" list="n"]
LINKS:
Bookings: synisterproductions@gmail.com
http://www.soundcloud.com/olivercaine
http://www.residentadvisor.net/dj/olivercaine
http://dj.beatport.com/oliver-caine
http://www.facebook.com/OLIVERCAINE
http://twitter.com/olivercaine
http://www.hidden-recordings.com