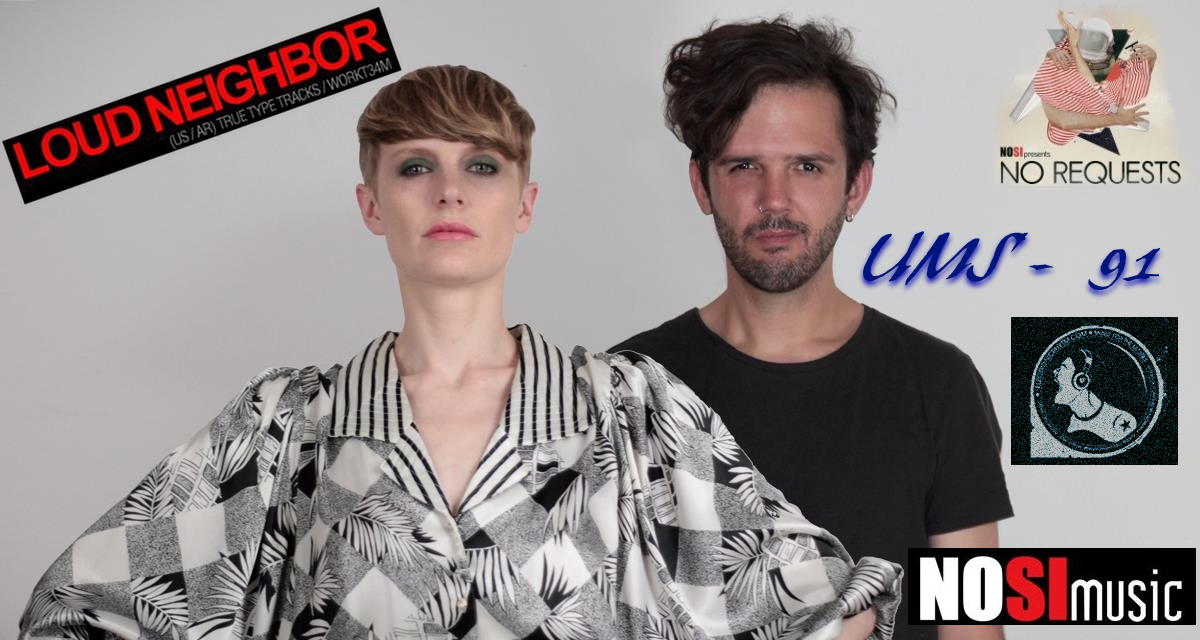 UMS – 91 / NOSI Music presents Loud Neighbor, Xpansul, Duckhunter and Craft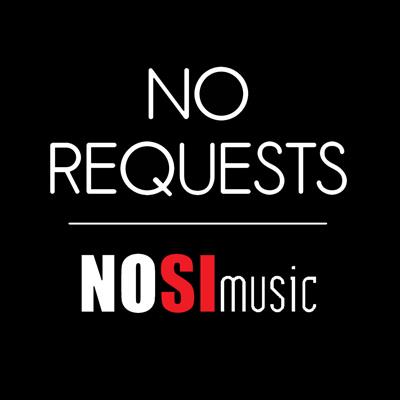 On this episode of the Underground Movement Show, we're back with Gil K and the NOSI Music crew, as they reel in all the way from Spain and Honduras a NO REQUESTS and TRUE TYPE TRACKS label show-case, with XPANSUL (Plus 8, Trapez, Perc) and Loud Neighbor. Rounding out the festivities, NYC locals DuckHunter, Craft, and of course NOSI members Gil K and Hristo bounced their way into our hearts and ears, like they do.
We were lucky enough to catch the incredible sets from this Hurricane Sandy relief event, and now you can too! Can't get any cozier than this people – tune in and turn on:
More about Loud Neighbor: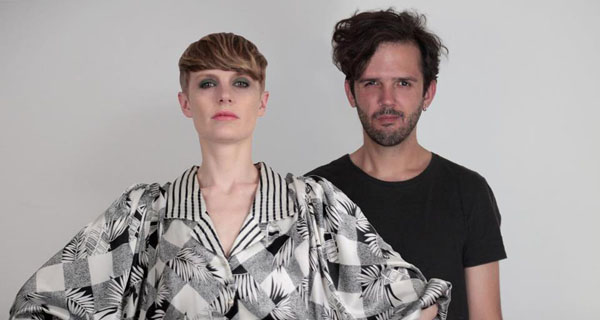 Loud Neighbor _ Holiday Podcast from ElectronicRhythm.com on Vimeo.

http://www.beatport.com/artist/loud-neighbor/164777
http://www.loudneighbor.net/info
Loud Neighbor is a live techno projected created by STEEL5000 (USA) and Martín García Blaya (ARG). In 2005 STEEL5000 traveled to Madrid to study abroad for a year at the Fine Arts College in the University Complutense. Soon after her arrival she met Martín on the dancefloor in Madrid's legendary club, Coppelia 101. Martín had arrived to Spain from Buenos Aires 3 years before, working as a sound engineer in film and television. Together they begin to realize various video projects under the name W0RKT34M. In 2006, along with the guitarist Juan Proverbio they formed a techno-punk group, Isabel La Alcoholica. In 2007 STEEL5000 graduated from The School of The Art Institute of Chicago and wins the Gelman Travel Fellowship. Hence in 2008 the couple moved to Argentina.
Shortly after settling into their new home, they give birth to Loud Neighbor, a project conceived as a self portrait in a neighborhood that was not ready for the noisy couple. During this time they debuted their live show in illegal parties and underground clubs in Buenos Aires, connecting well with the crowd and local artists. In the beginning of 2009 they got married and return to Spain. Back in Madrid they begin to record their first tracks under the wing of the Madrileño DJ and producer, Santi Xpansul, while showcasing their sound throughout Europe. In September 2010 they launched Loving The Alien, an electronic music interview series hosted by STEEL5000. The independent program grew worldwide, receiving a grand recognition from both the people and the industry. In October 2010, they began to release their music on True Type Tracks under the series W0RKT34M (TTWT) with the support of producers such as Joseph Capriati, Remute, Marcos In Dub, Tadeo and Alexander Kowalski. In 2011 Loud Neighbor returned to the Americas, playing throughout Argentina, Honduras, Guatemala and The United States.
Today Loud Neighbor continues to bother their neighbors while working on their new EP, The Fellonship, which will have a remix by the classic Detroit duo, Octave One, and be the first reference of W0RKT34M as an independent label.
Now Playing – Full Recording of NOSI Music presents Duckhunter and Craft, Loud Neighbor and Xpansul
[pro-player type="mp4″ image='https://www.electronicrhythm.com/wp-content/uploads/2012/11/nosi.jpg']http://electronicrhythm.com/videos/nosi_111612.flv,[/pro-player]
Download Loud Neighbor Podcast High Resolution Visual Mix Here (946 mb)
[mp3-jplayer tracks="
" width="600px" height="77px" pn="n" mods="y" vol="45″ pos="rel-R" list="y"]
More about XPANSUL: (True Type, Plus 8, Trapez, Perc Trax)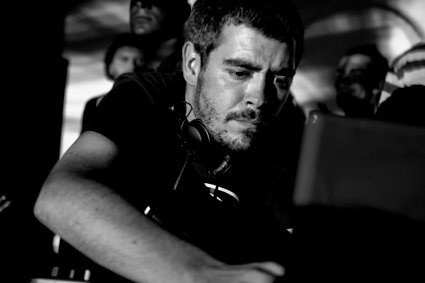 http://www.beatport.com/artist/xpansul/15432
http://www.beatport.com/label/true-type-tracks/12935
Santiago Ferrer, also known as Xpansul, started djing in 1993. Since then, he has played in most of the biggest clubs and festivals all over Spain and Europe.
Xpansul's sound as a dj is techno, his sets are a journey through electronic dance music, in which the "axis" Detroit-Chicago-Berlin-Cologne is the driver and all his other musical influences are the passengers.
Since 1998, Santi started writing and producing music as well, getting a really good response from the crowd and critics to his first releases on labels such as Audiodrome, Options, Isoghi, Syl.Label or Soundplant, sometimes working solo and sometimes with his partner Daweed.
In 2003 Xpansul started his own labels Discos De Lata and MSX manged along Daweed and Miguel Mendoza respectively, which has taken him to a solid position as a producer and label manager on an international level, thanks to the success achieved by his releases on these labels and other releases on Software Records, Sindicato Records and Random Dynamics.
And it was back then when Xpansul met well respected producer Alexi Delano and they started a series of collaborations, both original tracks and remixes, that have been put out on labels such as Plus 8, Truesoul, Frankie Recs' Trapez and Leftroom, taking Xpansul one step ahead in his already promising career.
From then on Xpansul's calendar became, more than busy, hectic, showing his dj skills all over the world and receiving a great, warm welcome everywhere he's gone. All this, added to his releases on Ovum, Soma Quality Recordings, Ad Ltd., Minuendo, Synewave, or his own Discos De Lata confirmed Xpansul as a true solid value in the electronic dance music scene worldwide.
In 2009 Xpansul opened a new label, True Type Tracks, along Daweed, and started performing live sets in order to open himself to a new path of musical expression, a way to keep growing as a musician, establishing himself as an artist that is here to stay.
That same year, Xpansul joined W0RKT34M, a multimedia project, focusing on producing the duo Loud Neighbor and collaborating on the Loving The Alien interview TV show.
Now, from his new residency in the island of Utila, Honduras, Xpansul keeps delivering quality releases and remixes all over the Globe, on labels like H-Prod, Sleaze Records, Illegal Alien, Cuatro, Monza Ibiza, Analytic Trail, Weave… And in 2012 started True Type Radio, a way to connect with fans all over the World and spread electronic culture.
More about NOSI Music: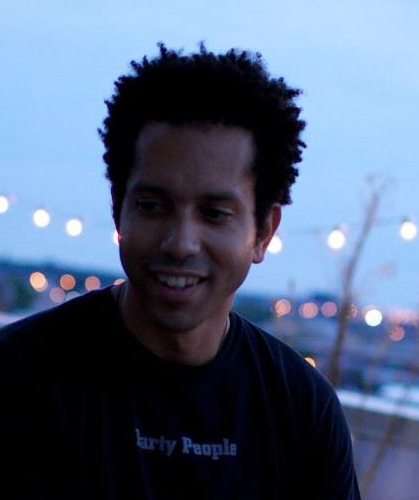 Gil K on Resident Advisor
Nosi Music on Beatport
Nosi Music Soundcloud
Nosi Music Facebook
About
A sophisticated mix of global electronic music releases and events, conceived for discerning dance floors by the next generation of underground dance music all-stars, lead by passionate industry professionals united in a collective effort to make history.
Biography
NOSI Music is reaching the crowds of discerning clubbers and music enthusiasts with its inclusive approach. Welcoming dancers and listeners to its events and releases worldwide. Founded in 2006 by NY-based DJ & producer Gil Kuruneri. NOSI Music was born from the energy of music, travel and excitement. Just like a newborn, the conception of the label was over nine months, spanning an impromptu DJ tour of Central America.
Gil has taken that excitement and transferred it into an idea: reach out to talent and bring it to the masses. His vision is an amalgam of design, music and lifestyle. NOSI Music is an open source in the new paradigm of music and music labels; a company for creative relationships coupled with strong visions of the future.
While still traveling in Central America Gil reached out to his friends and asked for tracks that they were working on. The first signing was Mike Hoska. His track "Blues Box" a rock and rock floor-filler, brought Gil to exactly what NOSI inspires. His launch pad for what was to follow.
All of the artists that are signed to NOSI are people who are leaders in their respective dance music scenes. From wherever they are, they are the people leading the front line of this new culture. Assured success these days is based on diversity and NOSI Music supplies that with its inroads into event bookings and creating atmospheres that inspire excellence.
Having worked with indie-dance powerhouse System Recordings, Gil brings attitude and knowledge to the signing table. Gil Kuruneri is drawn as much to the business of music as he is to the music itself. There are now 34 releases and 2 compilations on NOSI Music in three years.
Since 2006, people have come forth to help with creating a draw of inspiration and culture that has continually expanded. By creating an open relationship with his artists, Gil has drawn musicians to him with that same vision. Now young artists are flocking to NOSI Music because of its belief in new talent and the ability to give them a platform to breath.
NOSI Music has reached out to the future – and the world is responding.
**PLEASE SEND ALL DEMOS/PROMOS TO NOSIMUSIC@GMAIL.COM**