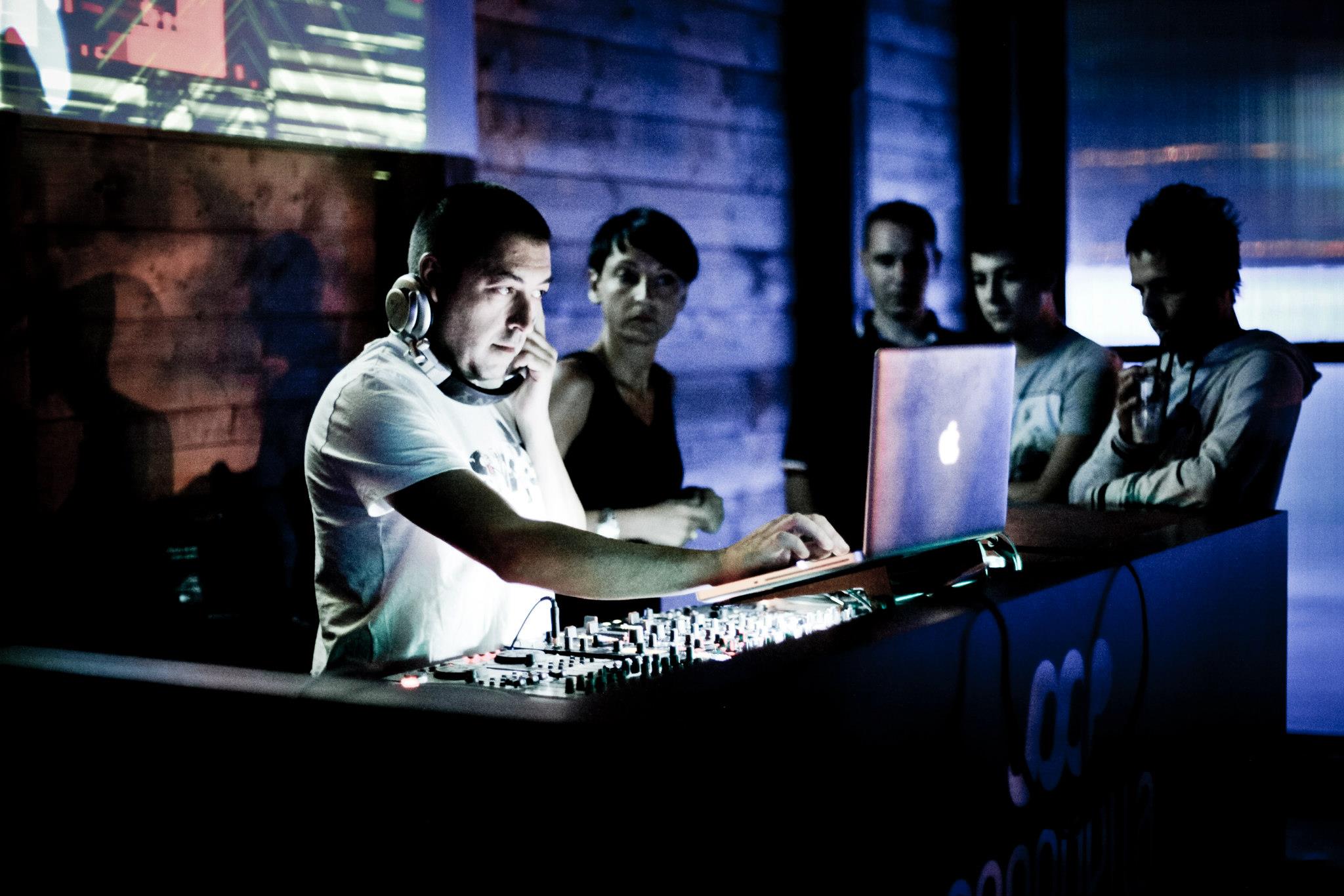 Luca Bernabei is Back! "In The Studio" Exclusive Mix and Interview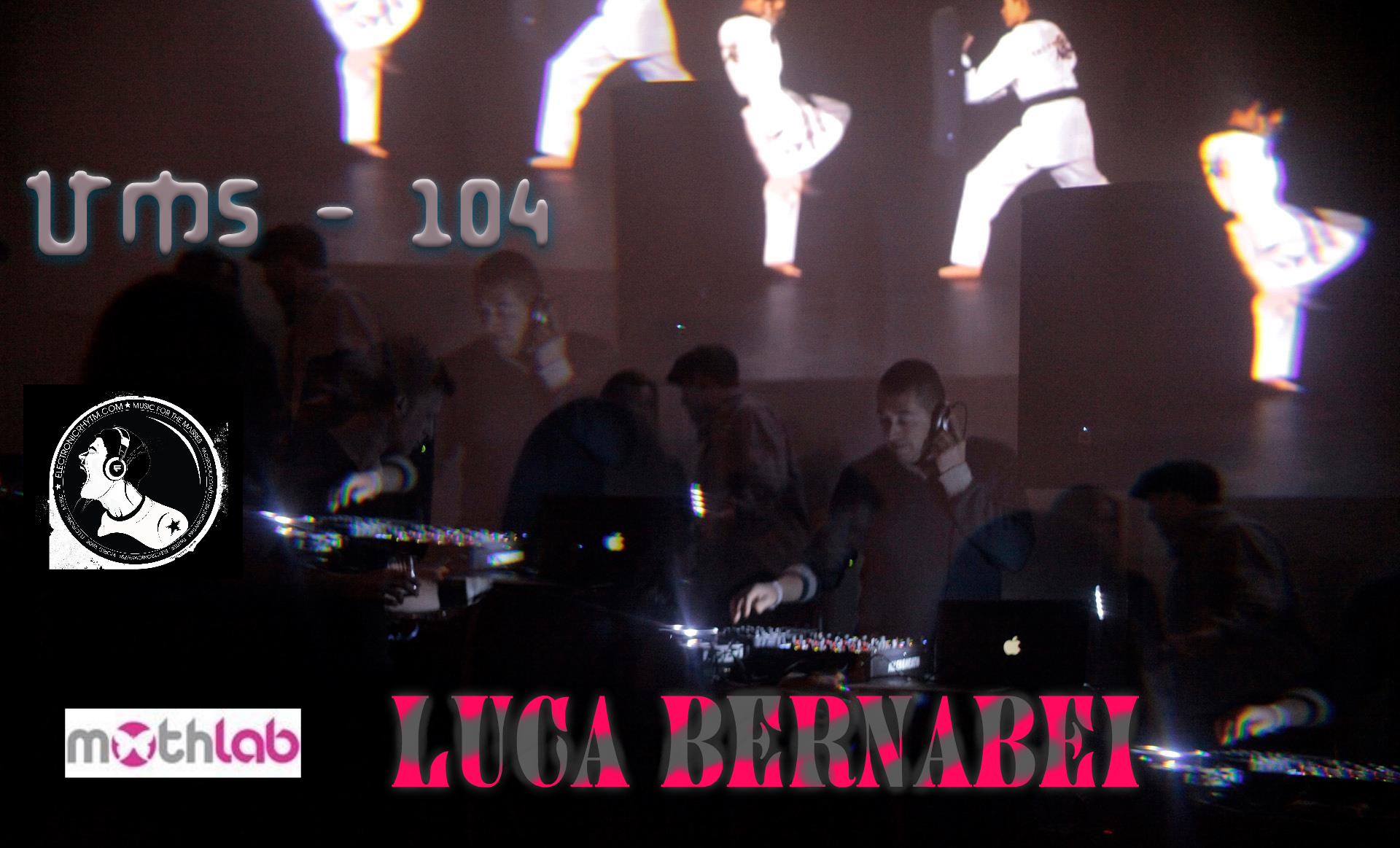 In The Studio with Luca Bernabei – Mothlab Recordings – Italy
We can't get enough of our friends in Italy over at MothLab, and it looks like they love the NYC crowd just as much! For your audiophile pleasure, check out an exclusive mix recorded just for ER by the one and only Luca Bernabei.
But wait…there's more! Want to learn how this music was created, the gear Luca takes with him on tour, and what MothLab's getting up to in 2013?
Well then, look no further. We've got a bonus interview, just for you!
Luca Bernabei UMS 104 – In The Studio from ElectronicRhythm.com on Vimeo.
Download Luca Bernabei – UMS 104 High Resolution Video Downlaod (331 mb)
[mp3-jplayer tracks="https://www.electronicrhythm.com/audio/ums_mp3/Luca_Bernabei_UMS 104.mp3″ width="600px" height="77px" pn="n" mods="y" vol="45″ pos="rel-R" list="n"]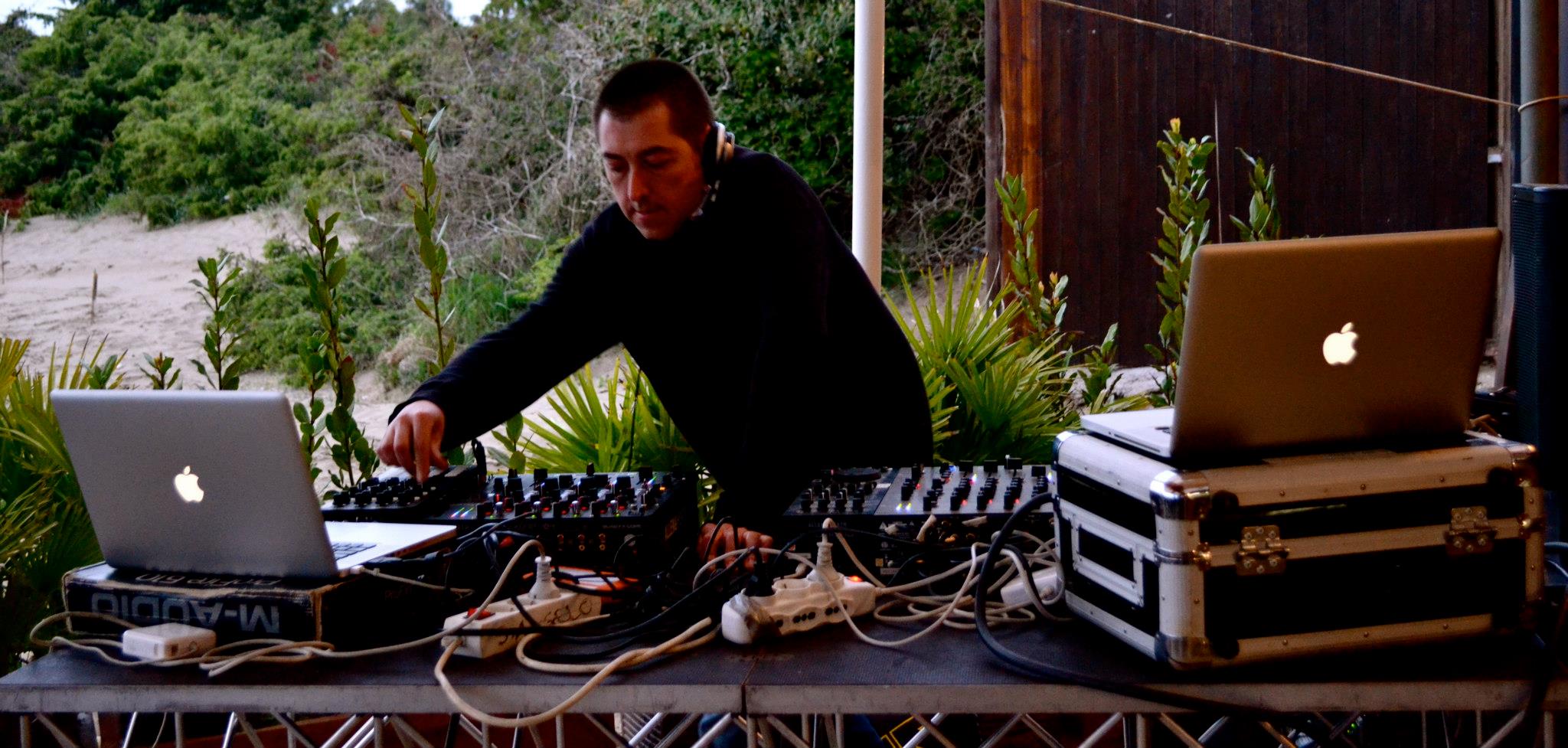 Luca Bernabei bio:
Luca Bernabei is well known as one of the most productive Djs in the centre of Italy. His musical experience starts as a drum player and since the early 90's he begins his experimental path as a Dj in the dance music scenery. In 1992 Luca launches the "Fast Group", one of the first italian organization teams of raves and parties.
In the meantime, from 1994 till 1997, he becomes dj resident by the most important progressive music clubs in Tuscany: Ashram, Paradise, Tendenza, Blue Kaos. In 1995 Luca creates "Music Priority" based in Florence till 2000. MP becomes one of the best rave parties organization group in collaboration with european masters as Sound Conspiracy from England, Okupè and Mutoid from France, Livello 57 from Bologna/Italy. MP also joins the Technival Festival. From 2000 to 2003 Luca starts to work with the label Urban Mantra Records in Florence, producing the vinyl tracks "Techno Respect" and "932 s.l.m.", he joins the Urban Mantra Festivals, he organizes "Florence Play Techno" and as well the first national "Street Parade" in Florence (2002). In the same year Basic.ch, a Swiss web-radio, starts broadcasting his live sets.
In the year 2004 he turns his dj-ing from vinyl to one of the most important digital mixing softwares: Traktor (Native Instruments). Tracks, productions, samples and effects take then part into Luca's sets, developing an extremely accurate, harmonic, quality tech-house/techno performance. He becomes a minimal techno/tech-house composer, getting Avid Pro-Tools and Ableton Live certifications by "Percorsi Audio" the only Apple, Ableton and Avid certified training center in Italy, where Luca is also a Dj-ing trainer. In 2010, together with producers, musicians, Vjs, visual designers and video editors Luca creates MothLab, a contemporary culture project, a combination of electronic music and visual arts. MothLab means events production, live djsets, live concerts of electronica bands, real time videos, live vj-ing, mapping and video editing.
In 2011 he launches MothLab Recordings, a digital label based primarily on techno/tech-house, electronica and dance music, spreading an interconnection between the European background of Techno and Electronica sounds and the new creations from the American underground music industry.Luca is a dj, a producer, a party organizer, he brings MothLab on tour, especially in New York: Bar 13, Sullivan Room, Open House, Karma Lounge just to name a few. Since 2010 his sets are broadcasted on Galileo Radio Show on Proton Radio. Luca's productions in 2011/2012: "The Young Laundry Ep", "A small Zoo In My Mind Ep", "MothMan EP", "Miss Hankey Ep" – Tracks: "The Fourtheenth Science" (Borders Ep-Various Artists) , "Patterns" Remix (Patterns Ep-MAKr), "Heaven" (Luca Bernabei Remix) – Labels: MothLab Recordings, Bavaria Recordings, Muenchen, Electro Superstar, Dance All Ways Digital, Hero In My Hood, Audiofase Recordings.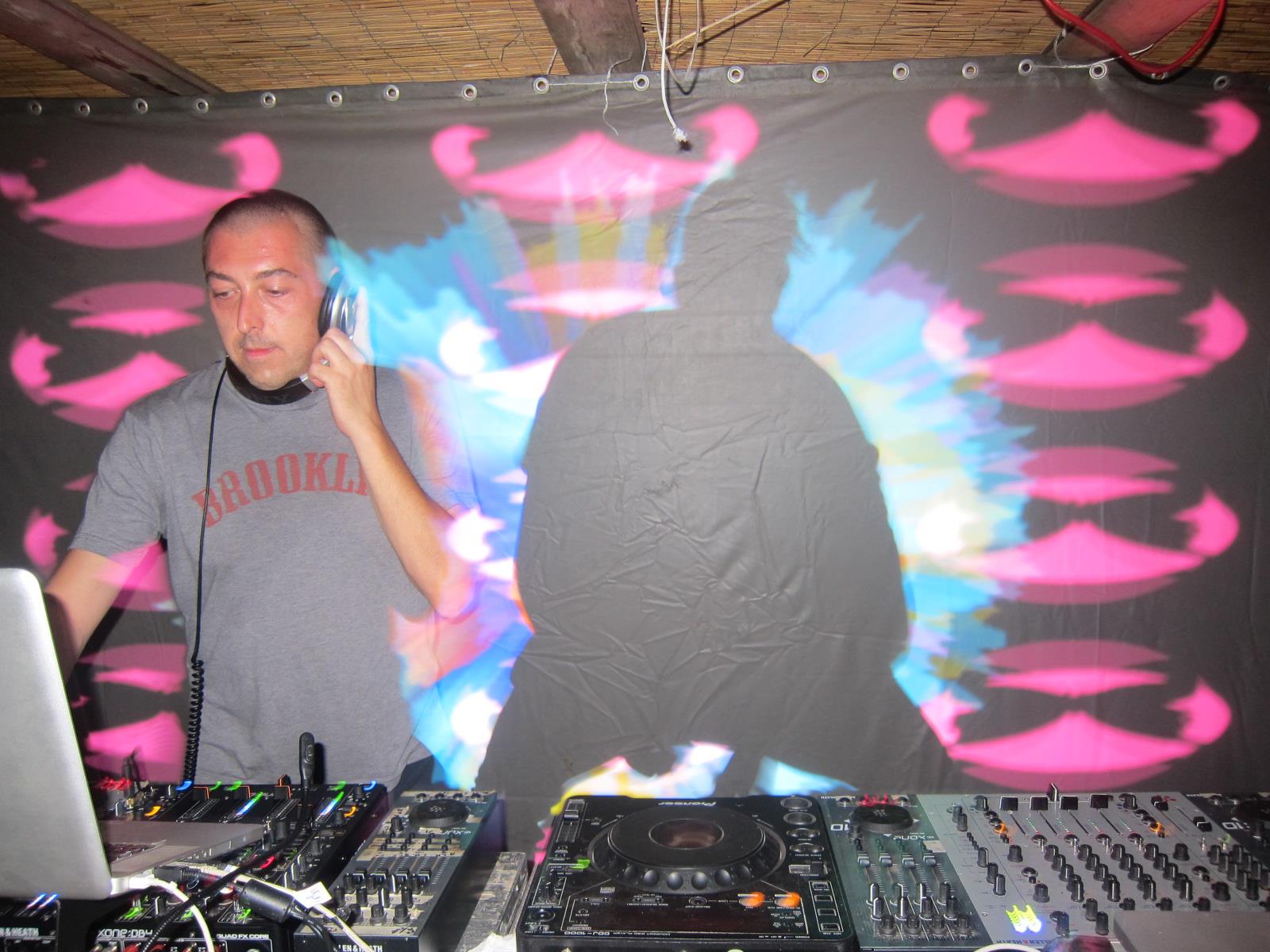 Mothlab:
MothLab, a production project with its primary focus on electronic music and visual arts, was created to expand the different strengths of its co-founders and partners. MothLab has one unique purpose: to push the boundaries of the mixed-media arts process. A collective of Producers, Musicians, DJs, Video Editors, VJs, Sound Engineers and Web Designers, its members are global, but mainly based in Italy and New York. For this reason, the sound may be considered Italian/American with a visual growth plan.
The MothLab Recordings label provides an outlet for its artists and is the principal aim of the project. The productions are distributed on Beatport,
I-Tunes, DjShop.de, Juno Download, Amazon, Dj Tunes, Dj Download and many more. MothLab also means electronic music and event productions, live djsets, live concerts of electronica bands, real time videos, live vjing, compositing and mapping. The group is totally independent in art direction, audio/visual installations, graphic and visual design, music and video production, post production, promotion and training.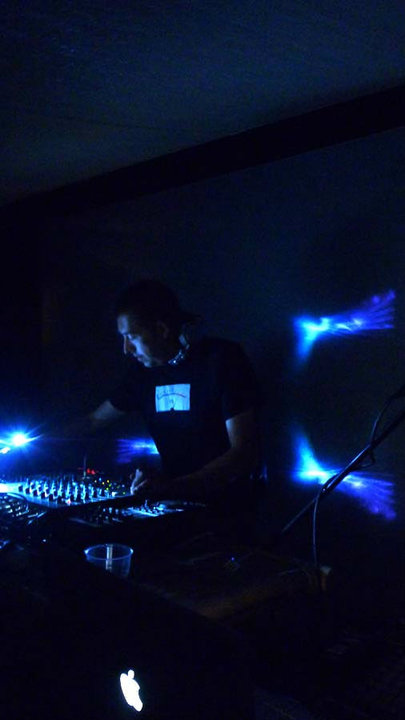 More About MothLab and Luca Bernabei:
http://www.mothlab.net/home.cfm
https://www.electronicrhythm.com/luca-bernabei/
http://lucabernabei.com/