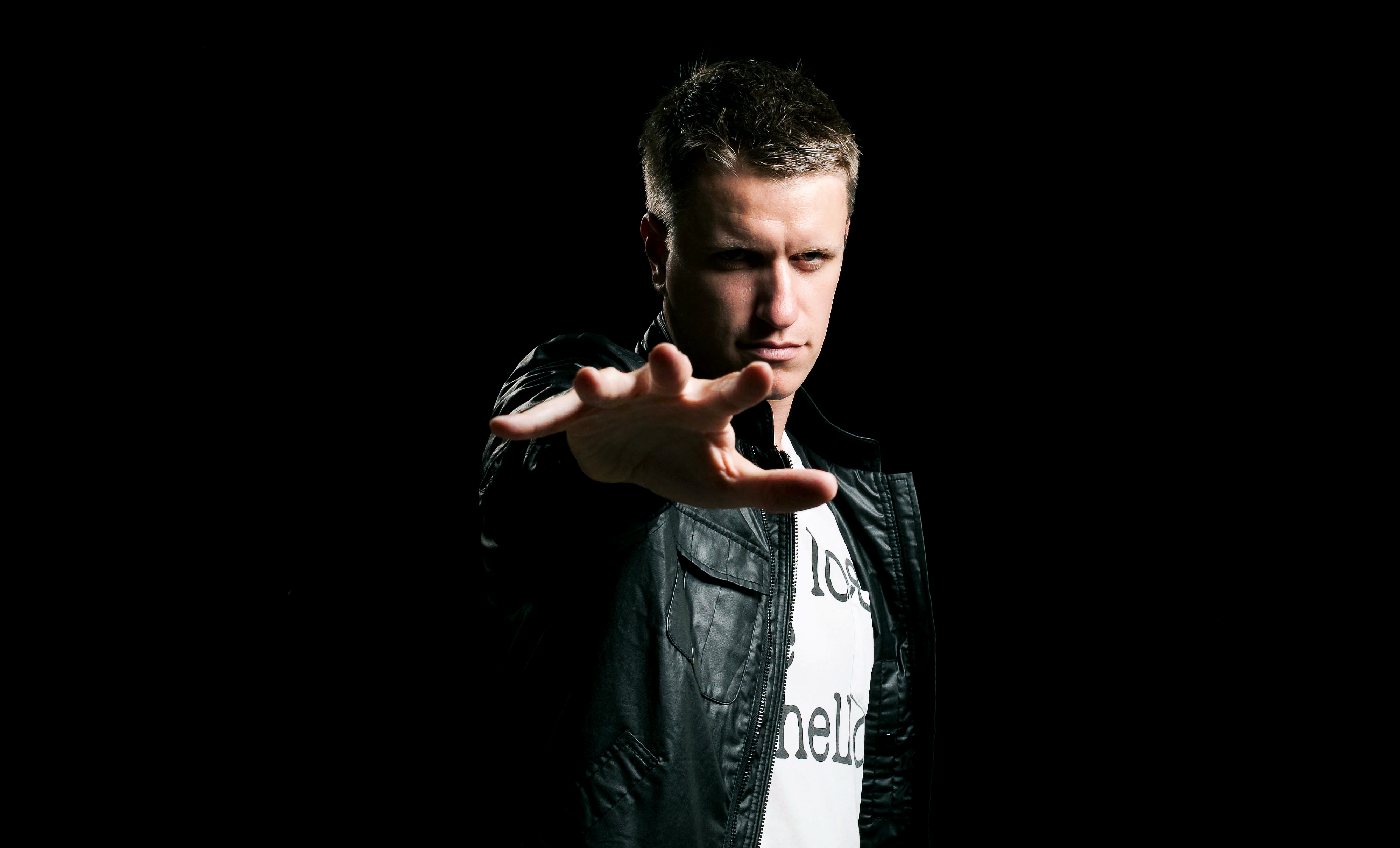 Kyle Geiger – Cubera Records – UMS 86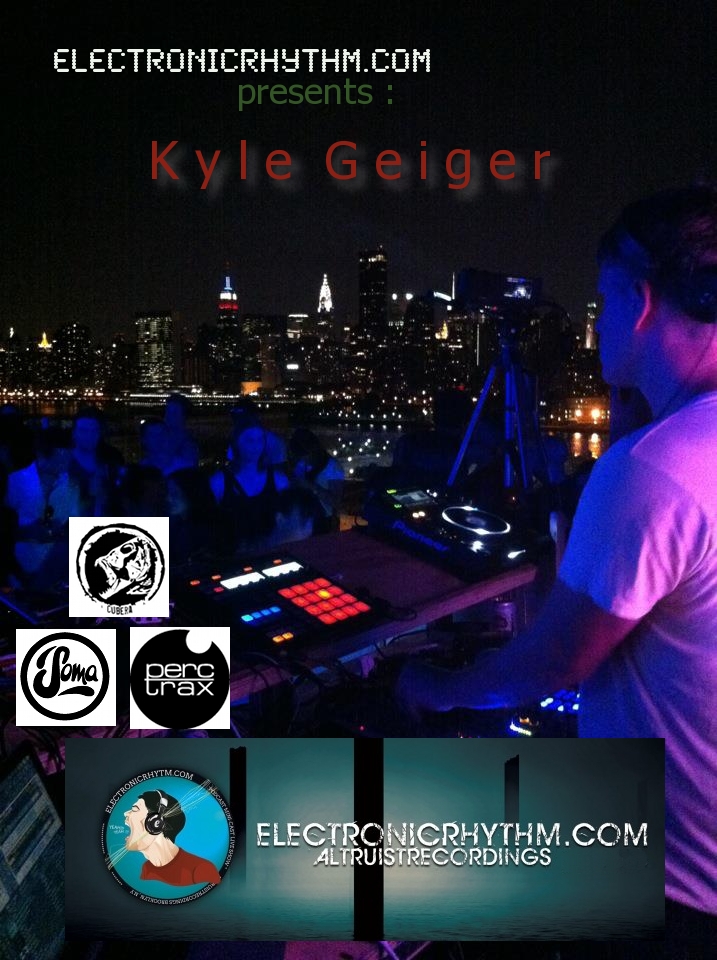 We venture into another episode of the Underground Movement Show. This week we bring you a live recording during a 4-US-BY-US event at NYC's Z Hotel Rooftop with Mr. Kyle Geiger in the mix. Label owner of Cubera Records which devotes their direction to "a series of productions that carry the melodic presence of the deeper techno sound, while still maintaining the teeth needed for peak hours of the night." Kyle gives us a taste with this week's podcast of what to expect when Mr. Geiger takes control of the decks. We enjoyed the set that evening and we know you will too.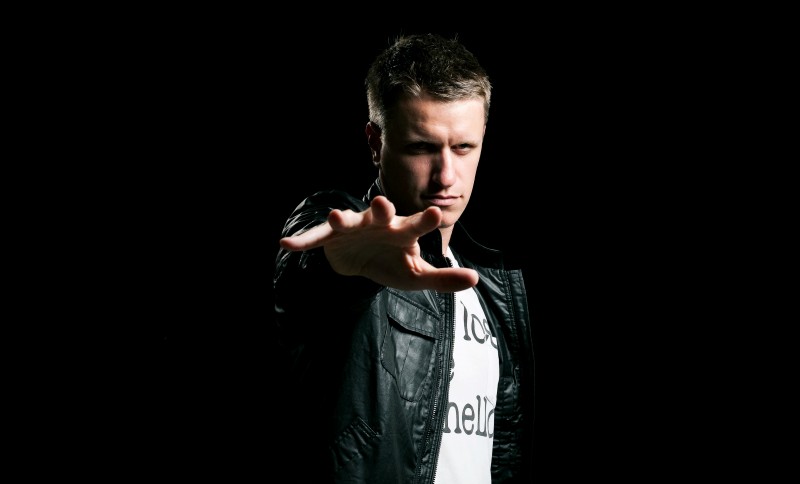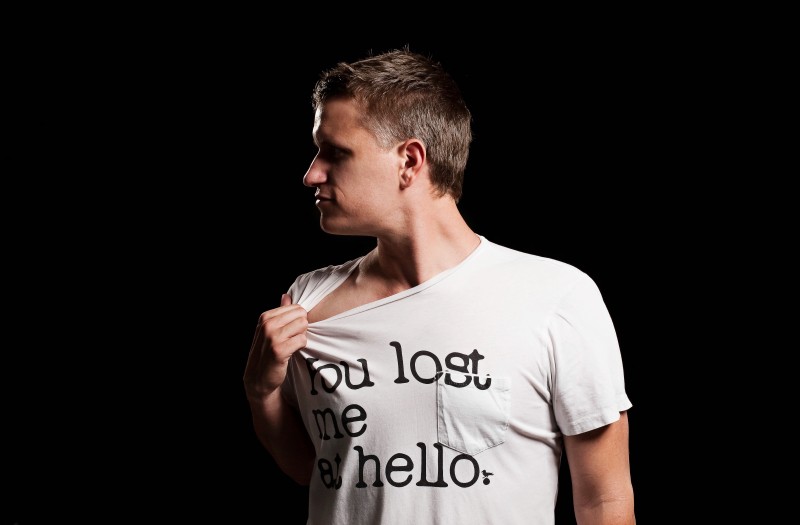 Kyle Geiger – Underground Movement Show Podcast – Episode 86 from ElectronicRhythm.com on Vimeo.
Now Playing : Kyle Geiger and Audio Injection aka Truncate Full Video Set
[pro-player type="mp4″ image='https://www.electronicrhythm.com/wp-content/uploads/2012/11/KyleGeiger_05.jpg']http://www.mixtubedj.com/streams/ElectronicRhythm_20120812210821.flv[/pro-player]
Kyle Geiger Bio:
Cubera///Drumcode///Soma///Droid///Sleaze///Perc Trax
Hailing from a region known for its basketball and corn, the emergence of an artist from Indiana such as Kyle Geiger is marked as seldom at best. He certainly is no stranger to the international techno arena, with releases on heavy hitter labels such as Drumcode, Soma, Perc Trax, and Droid. Refusing to rest on his laurels, Kyle continues to push the boundaries of his sound through the creation of his own label known as Cubera. Being his brainchild, Kyle has been able to push new musical concepts free of any outside limitations with the end objective being to create a more moody and memorable collection of productions. Kyle is not a producer first, DJ second, but chooses to look at both aspects of DJ and production as a whole; one is not complete without the other. Originally inspired by the harder, percussive stylings the techno sound featured on seminal labels from the late 90's, Kyle has witnessed the evolution of the genre as it morphed into a more accessible, groove based sound. Still loving the energy and power of the more straight forward side of techno while embracing the genre's changes, Kyle has refined his productions and DJ sets into what very well may be a new breed of soundscapes that pushes things forward for the next generation of techno to come.
Selected Discography:
Under Pressure EP – Drumcode
Identity Crisis EP – Drumcode
No Release EP – Roots
Ode to the Elders EP – Perc Trax
Wrong Turn EP – MB Elektronics
Absorb EP – Sleaze Records
Imperial EP – Cubera
Mimetic Desire EP – Cubera
Scream EP – Cubera
Relentless EP – Soma
Ritualistic EP – Sleaze
Collaboration Discography:
Kyle Geiger + Jamie Bissmire – Lucky Numbers EP – Driving Forces Recordings
Kyle Geiger + Bobby Dowell – Tigerwall EP – Droid
Kyle Geiger + Bobby Dowell – Memory to Control EP – Driving Forces Recordings
Selected Remix Discography:
Marco Bailey and Tom Hades – Mad Max (Kyle Geiger Remix) – MB Elektronics
Dustin Zahn – Glove of the Analogue God (Kyle Geiger Remix) – Droid
Roland Dill – Taurine on Sunday (Kyle Geiger Remix) – Trapez
Alessio Mereu – Fresh Wind (Kyle Geiger Remix) – Renovatio
Eric Sneo – Mass Appeal Madness (Kyle Geiger Remix) – Masters of Disaster
Material Object – Stalefish (Kyle Geiger Remix) – Perc Trax
Pfirter – The Dub Track (Kyle Geiger Remix) – Driving Forces Recordings
Audio Injection – Condition (Kyle Geiger Stripped Remix) – Silent Steps
DJ Hi-Shock – Ageha (Kyle Geiger Remix) – Nachstrom Schallplatten
Nihad Tule – Craving (Kyle Geiger Remix) – Sleaze Records
Social Connections:
● Website: http://www.kylegeiger.com
● Facebook: http://www.facebook.com/kylegeigermusic
● Twitter: http://www.twitter.com/kylegeiger
● Myspace: http://www.myspace.com/kylegeiger
● Cubera Records on Beatport: http://beatport.com/label/cubera-records/22921
● Cubera Records on Twitter: http://twitter.com/cuberarecords
● Cubera Records on Facebook: http://facebook.com/cuberarecords