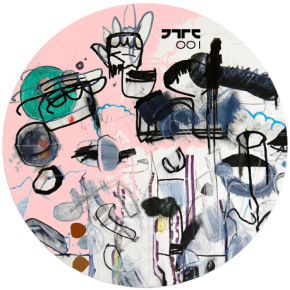 Jyre Records

JYRE RECORDS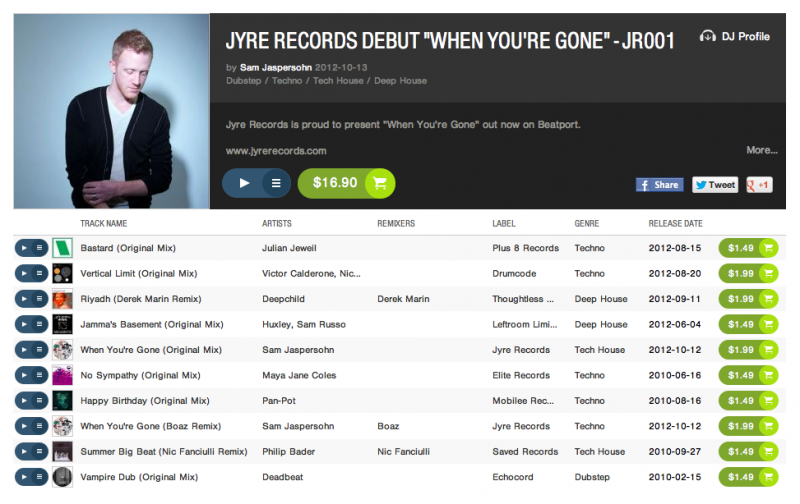 Now Playing : Boaz and Sam Jaspersohn Live at CGNY's Dark Edition
Jyre Records launches this Friday, September 28, 2012 with an exclusive 2-week distribution deal with Satellite Records and other major dance distributors then after. Label owner Sam Jaspersohn heads up production duties with his own "When You're Gone" which includes a remix from Jyre artist Boaz.
Slated for future release are original and remixed tracks from G-Ron, Craft, Duckhunter and others. Look for these dance floor goodies today!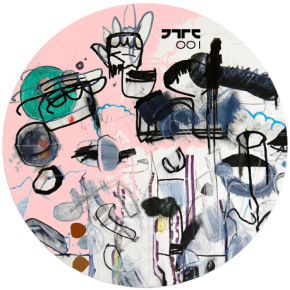 JR001 SAM JASPERSOHN When You're Gone
Clocking in with a submarine-like foray into the deeper chambers of tech-house, Sam Jaspersohn's 'When You're Gone'
EP signals a strong future for both the Jyre Records head honcho and the newly launched Brooklyn label.
With subtle hints of eastern instrumental samples bubbling up to the surface, Jaspersohn's title effort finds its
groove bouncing between a driving bass-line and crystal-clear hats. A ghostly strip of a vocal sample winds its
way around the track, providing a soulful-yin to the synth's-yang, building momentum and eventually scattering
itself into oblivion when it finds its apex.
Stunning layers of depth, perfect for a mid-to-peak
set transition.
On the flip side, the Israeli born, New York-based Boaz offers up a techier, concentrated interpretation of the
title track. Absolute intensity as Boaz' effort breaks its way down into itself, only to explode into the
primary vocal sample. The multiple build-ups and almost staccato-like highs sound like a more
floor-friendly version of the earlier Tresor
releases (especially Stewart Walker's work). With its crushing peak, Boaz' track stands ready to destroy both
tech-friendly and minimal floors throughout the world.
Words by Feisal Ahmad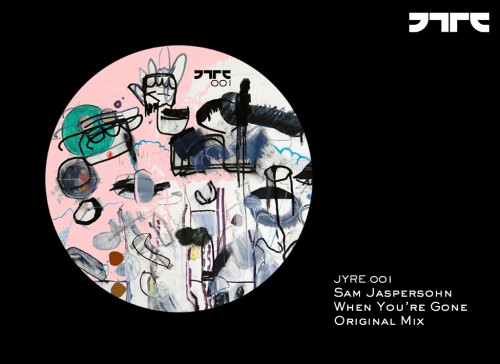 Buy $1.99
"When You're Gone" on Satellie Records
SAM JASPERSOHN
As label owner, DJ and visual artist at Jyre Records, Sam Jaspersohn seeks to create, inspire and visualize
through music.
Growing up in the Green Mountains of Northern Vermont, Jaspersohn fell in love with electronic music and bands
such as Daft Punk, the Chemical Brothers and Massive Attack. Later, he was introduced to artists including
Sasha, John Digweed, and Damian Lazarus. He began recording his own house and techno music at age fifteen, and
discovered his gift for creating fresh sounds and beat patterns—a talent that has shaped his signature style.
Jaspersohn has a restless, imaginative mind—and he channels that vivid chaos and bright turmoil into his creative
endeavors. The result is Jyre Records: founded on the principle that music and visual arts are spiritually
connected, mutually inspiring, and not to be separated. Expect an evolving sound that embraces warmth and darkness
from Jyre Records and its artists.
A resident of New York City for 7 years, Jaspersohn was most recently guest DJ for NYC's Momentum and Rite of
Wednesday's parties. He also was a recent guest on Electronic Rhythm's weekly live video podcast.
Jaspersohn studied drawing at Regent's College in London and graduated with a degree in painting from Skidmore
College in Saratoga Springs, New York.
BOAZ
Growing up in Israel, a country with its own rich music identity, Boaz discovered his passion for music at a very
young age playing the drums, guitar and piano. In 2001 Boaz moved to New York to study film at The School of Visual
Arts, where he was first introduced to the world of digital recordings and electronic music. At the behest of
Jyre's co-founder he began producing out of his home studio in 2007. Boaz has since created a style that marries
warm melodic sounds with the tougher textures of techno to create a fresh take on the genre: one that encompasses
warmth and emotional expression. Both a producer and DJ, he performs his sets with intensity and charisma.
Boaz is set to release his first EP on Brooklyn's Jyre Records in 2012.
Boaz's October Mix on Mixcloud gives you a taste of what to expect from an evening with Jyre Records.
Trackslist:
Vayu (Original Mix)
By Tommy Four Seven
Monix (Original Mix)
By Tommy Four Seven
Discovery (Original Mix)
By Monaque
Temple Transfer (Nicole Moudaber Remix)
By Mazu
Arco Della Devozione (Dub Version)
By Tim Xavier
Soul Reach (Boaz Remix)
By G-Ron
Flap (Original Mix)
By Adam Beyer
Canary In The Coalmine (Original Mix)
By Sian
Rotational Movement (Original Mix)Buy
By Mr.Bizz
Melange (Original Mix)
By Dustin Zahn & Rachel Palmer
Savana (Original Mix)
Luigi Madonna
The Searcher (Original Mix)
By Jesper Dahlback, Nima Khak
Pusher (Original Mix)
By Carlo Lio