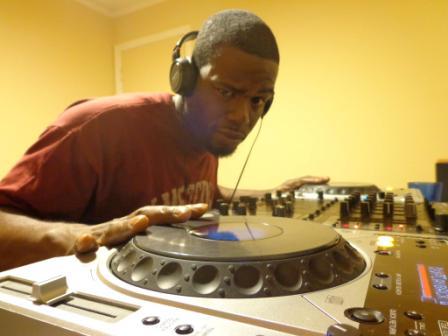 June DJ Discovery: Mathis "Mega M" Rousseau
DJ Mathis "Mega M" Rousseau was born and raised in the great city of Chicago.  His love for House music began when he heard mixes on the radio in the mid 80's. While living in Harvey, Illinois, he started spinning. In 1992, he moved to Evanston, Illinois. That is where he improved his skills on the 1's and 2's. He created mix tapes and attended House parties in '93. Between 1997 and 1998, Mega M had two residencies. His first was The Stuff Lounge in Chicago Heights, Illinois every Tuesday nights. His second residency was Biddy Mulligan's' on Chicago's Northside neighborhoods.  This was on Thursday nights. Due to personal reasons, Mega M left the House scene.
In 2010 Mathis returned to House with a vengeance. He has perform at venue such as Zhou B. Art Center, Tumbao, Lokal, Output Lounge, El Tipico in Skokie, IL, The Celebrity Lounge, Gloria's in Harvey, The Keg in Evanston, and The Candlelite. He has worked with some of Chicago and international House DJs since his return. He currently has a residency at Sub-T Lounge in Chicago.  He is there every first and second Wednesday of the month.
DJ Mathis "Mega M" Rousseau brings energy, excitement and exuberance to the dance floor. He is a legend in the making!
For more information on how to reach DJ Mathis, see the following:
Phone: 847-366-6254
Email: mathisrousseau@yahoo.com
Facebook: https://www.facebook.com/mathis.m.rousseau
https://www.facebook.com/pages/Evolve-Entertainment/182408958502750
House Head Speaks: Mathis is the reason why you should fight for what you want.  He left the House game for a long time.  When he made his return, he went all out.  His DJ style consists mostly the innovative House I hear from the New Breed.  In fact, he keep coming up with new and exciting tracks for the dance floor.  This is the DJ you want at your venue.  His residency is at Sub-T every first and second Wednesday.  Check him out and show your love.  This House Head Has Spoken!!