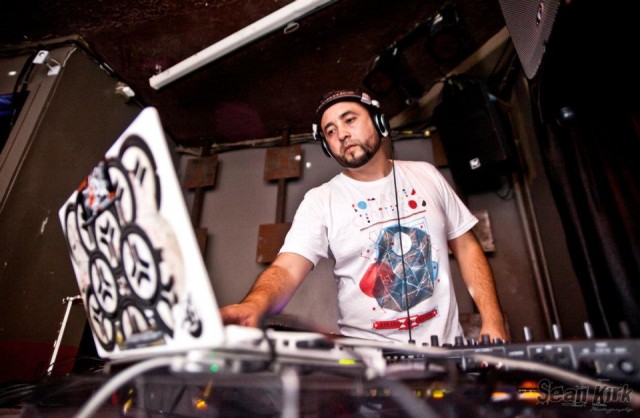 Giovanni (Trilogy) Ep.26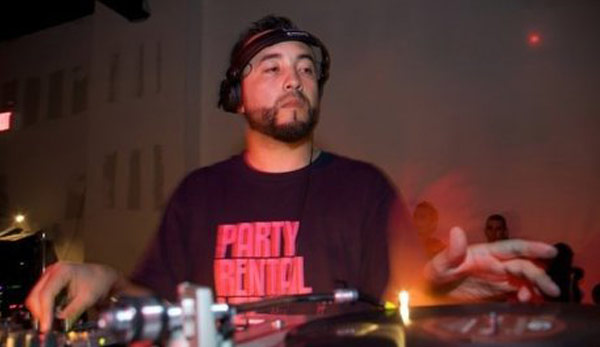 Download Video:{filelink=15}
Record Label : Trilogy
Yellow Magnetik Star
Estrella Magnetica Amarilla
Bogota, Colombia

Giovanni, under the name of DJ Switch, started his musical career in 2000, 3 years later he won the Human Pattern and The Riddle DJ contest in April, 2003, then had his first residency in a small club called "Subroyal" in Bogotá, Colombia.
He was playing all sorts of music from Electro, Tech‐house to Breaks.
Spinning in the most popular clubs in the capital city ‐ Monitor, Barbarella, Arena, La Sala and 4Rooms ‐ he had a huge success and got the attention of Ultrabass collective whom, in 2004, invited him to play at the Bogotraxx Festival which is a self‐funded independent festival with the objective to spread electronic art and music to the different sectors of Bogotá with free concerts and workshops.
This festival has the participation of Djs from Germany and France where this festival was celebrated simultaneously.
Giovanni's participation in the arts and electronic music festival Bogotrax propelled a European tour later on, 2004 where he spinned in:
Glazart (http://www.glazart.com/),
Rexclub (http://www.rexclub.com/),
Batofar (www.batofar.org),
Le fleche d'or (http://www.flechedor.fr/),
Le 4 sans (http://www.le4sans.com/),
Le Placard Headphones Festival 2005 (http://www.leplacard.org/), Technoparade 2005 (http://www.technoparade.fr/)
and different private parties until the end of the 2005's summer when Giovanni moves to Spain, searching for new sounds.
In Spain Giovanni had a residency in Jazz Cafe ‐ La Linterna (http://www.valenciavalencia.com/nightlife‐guide/centro/jazz‐cafe.htm) and was frequently invited to DJ in Basico DJs monthly parties which is now a radio station.
In 2006 Giovanni moves to New York where he has played ever since his arrival ratifying his sometimes‐quirky, somewhat‐spacey always‐banging style of mixing, earning respect among the industry members and fans.
In the big apple Giovanni had a residency in Bar 13. (http://www.bar13.com/),
In company with Alvaro Bueno and Juan Karrasquilla founded the Biatch Corp collective that, in july 2007, started as techno parties and in 2008 was established also as a recording label (http://www.biatchcorp.org/label).
In 2009 Biatch Corp collective is selected between the top 5 techno parties in New York by the Time Out New York magazine (http://newyork.timeout.com/articles/clubs/73382/best‐techno‐parties), great accomplishment in the constantly struggling New York scene.
Giovanni spreads his Techno knowledge among different projects around the city and hold special respect as a founder member of the corporation.
For 2010 Giovanni, founded his own event label under the name of TRILOGY in the accompanying of Eliana Quintero, ( Vj ELI-Q )
Shared stage with artist:
[wpcol_1third id="" class="" style=""]
Stephan Bodzin
Perc
Daso
Dj Chloe
Jussi Pekka
Luca Bacchetti
Swayzak
Danton Eeprom
Deepak Sharma
Santos Resiak
Silicone Soul
Efdmin
Jamie Kid
Thomas Melchoir
My My
Gregor Tresher
Martin Gore (Depeche Mode)
Joseph Capriatti
Abe Duque
John Selway
Stewart Walker
[/wpcol_1third] [wpcol_1third id="" class="" style=""]
Trent Cantrelle
Damian Lazarus
Stimming
Dinky
Jona
Joey Beltran
Misstress Barbara (WMC Miami 2009)
Delete
Three
Shlomi Aber
Pablo Boliva
Jeff Samuel
GuidO Scheider
GummiHz
Tim Green
Lee Curtis
Guti
Brendon Moller
Markus Mehta
Derek Marin
Metope
[/wpcol_1third] [wpcol_1third_end id="" class="" style=""]
Benno Bloome
Ambivalent
Insideout
Funkstrorung
Monkey Bros.
Peter Corvaia
Conie
Lenny Posso
Stadenco
Dennis Rodgers
Memek
Ascii Disko
Flavio Diaz
Namito
Pierce
Kyle Geiger
Xpansul
Martinez
Lawrence aka Sten
Karri O
Pfirter
Darko Esser
Someone Else
[/wpcol_1third_end]
–
Soundcloud:
http://soundcloud.com/giovanni-trilogy
Facebook Fan Page:
http://www.facebook.com/pages/Giovanni-Trilogy-/171531189562833?sk=info
You Tube:
http://www.youtube.com/user/elianaquintero#p/u
Booking:
trilogynyc@gmail.com