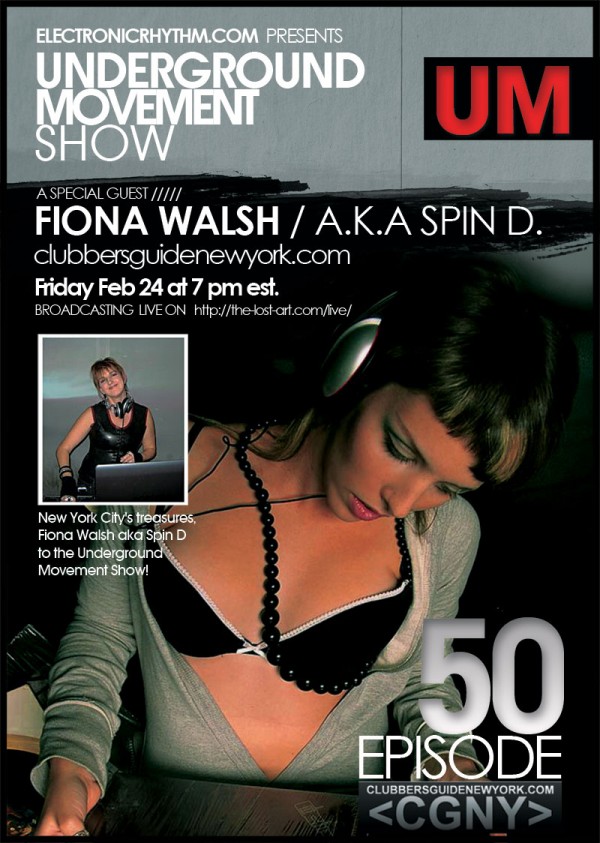 Fiona Walsh AKA SPIN D. UMS EPISODE 50
FIONA WALSH AKA SPIN D.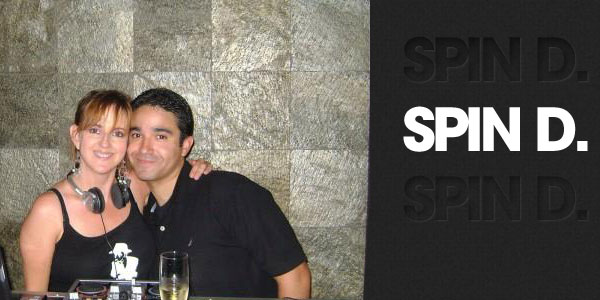 SpinD
Dj/website owner
Joins us on this installment of the Underground movement Show as we welcome one of New York City's treasures, Fiona Walsh aka Spin D to the Underground Movement Show! Fiona has a wide variety of techno flavor which we are looking forward to listening and have on the video podcast. Spin D also lends a major contribution to the electronic music scene through her ever popular media outlet clubbersguidenewyork.com.
Make sure to mark your calendar for this live recording of NYC's Underground Movement Show.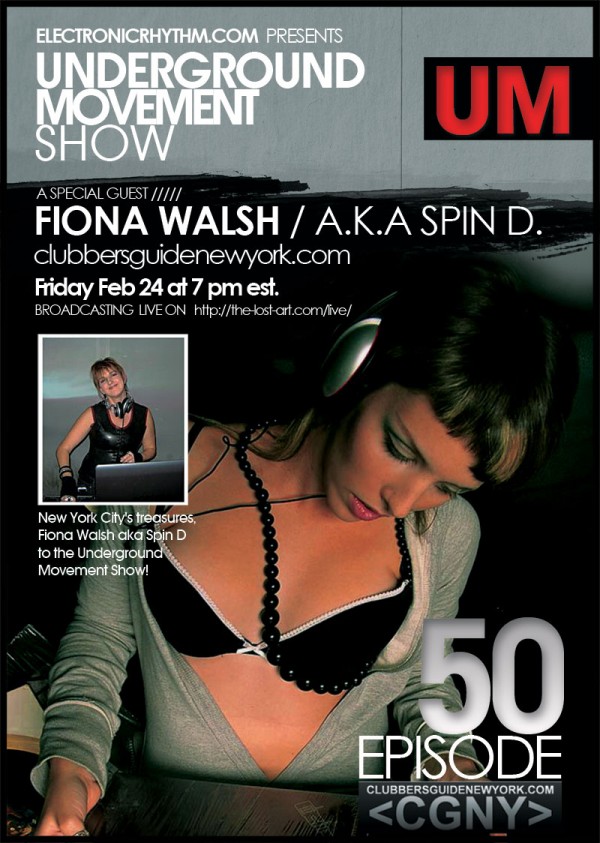 Fiona Walsh AKA SPIN D. UMS EPISODE 50
BIO: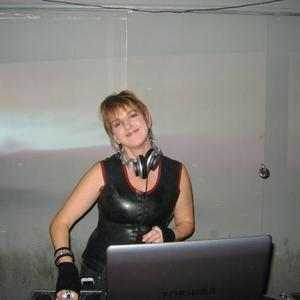 Originally from Ireland – living in NYC now!
She currently runs www.clubbersguidenewyork.com – a guide to all things EDM related in NYC.
If that was wasn't enough she also is an organizer www.meetup.com/trancemusic
Big lover of dance music! Assistant organizer of one of the biggest Tri-state meetup groups for house and techno – meetup.com/trancemusic.
Interview with Jeff Mills:

fionawalsh.com
facebook.com/fiona.walsh
clubbersguidenewyork.com/
facebook.com/pages/SPIN-D
mixcloud.com/spind/
myspace.com/spindiva1
spindiva.podomatic.com/
More Fiona Walsh on soundcloud.com/spin-d
[/wpcol_3quarter]