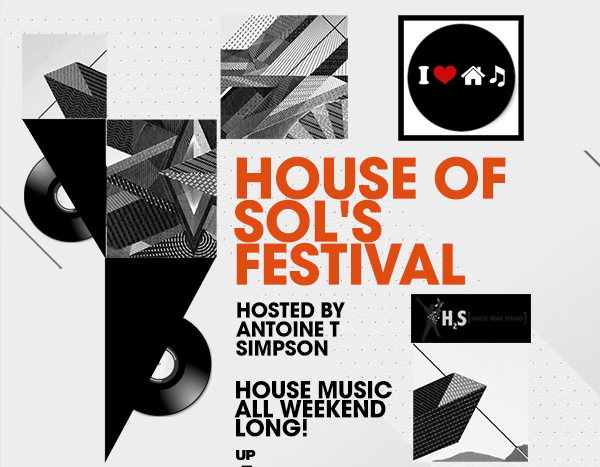 Event Release: 6th Annual Chicago House of Sol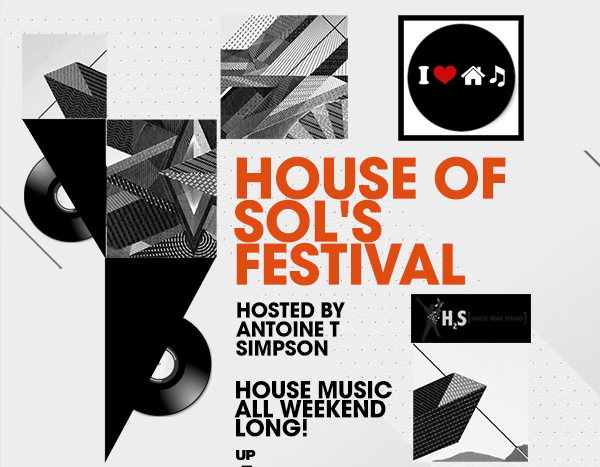 Press Release
July 24, 2012
MEDIA CONTACT: Chicago House Junkiez/Carlos Vazquez
312-259-3423/ carlosvazquezchj@gmail.com
For Immediate Release
The 6th Annual Chicago House of Sol
4 Days/Over 40 DJs
Featured as part of Fiesta del Sol
WHAT: Chicago House of Sol
WHEN: July 26, 2012 to July 29, 2012
WHERE: Fiesta del Sol, 1400 W Cermak Road between Ashland and Morgan
DOOR: Free Entry
House of Sol is Chicago's only free outdoor DJ showcase dedicated to the city's homegrown sound of House music. The event is featured as a part of Chicago's annual Fiesta del Sol 4-day street festival, which attracts well over one million attendees every year.
Since it's inception in 2007, HOS has quickly become one of Chicago's most anticipated & talked about annual summer House music events. Each year features around 40+ of the city's hardest working local DJs/producers who hold numerous DJ gigs & residencies at some of Chicago's biggest nightclubs & venues. Over the past five years we've featured some of Chicago's most influential House music figures, including: Johnny Fiasco, Lego, Diz, Justin Long, Stacy Kidd, CZR, DJ Heather, Gene Hunt, Marshall Jefferson, Terry Hunter, John Simmons, Lady D, Michael Serafini, Steve Poindexter, Andre Harris, Just Joey, Jesse De La Pena, Bear Who, Julius The Mad Thinker, Monna, DJ Jes, Andrew Emil, Ghetto Division, DJ Frique, and many more.
Our focus every year is to put together a cast of DJs that truly represents the many different shades of House that currently make up our city's House music scene, and it shows within the diversity of the crowds of people & supporters every year.
Stay connected w/ us via:
WEBSITE:: www.hoschicago.org
FACEBOOK:: www.facebook.com/hoschicago
TWITTER:: www.twitter.com/HOSChicago
SOUNDCLOUD:: www.soundcloud.com/house-of-sol
FIESTA DEL SOL:: www.fiestadelsol.org
BUY T-SHIRTS AT:: www.cafepress.com/hoschicago
About Fiesta del Sol
As mentioned above, House of Sol is featured as a part of Chicago's annual Fiesta del Sol celebration, which is an annual fund raising event organized by the Pilsen Neighbors Community Council (P.N.C.C.). P.N.C.C. is a grassroots organization founded in 1954. Its organizing efforts focus on issues such as education, healthcare, housing and civil rights. One of the main programs funded almost exclusively by the Fiesta del Sol fundraising is the "Fiesta del Sol Scholars Program". Since 1997 they've awarded close to one million dollars in scholarship assistance to deserving area college students.
The festival itself (which stretches roughly seven city blocks) is truly a unique experience. It features a wide array of activities for everyone in the family, from carnival games & rides, live music, food vendors, free health screenings, a college fair, and much more. Every year FDS averages over one million patrons over the 4-day event, making it the largest festival of it's kind in the Midwest.
For more information on Fiesta del Sol & P.N.C.C., please visit www.fiestadelsol.org or www.pilsenneighbors.org
House Head Speaks: Before H2S was born, I attended the House of Sol last year.  It was a blast! The lineup was so awesome I danced and sweated the entire time.  In my opinion, they came up with an even better lineup.  This DJ lineup are native Chicagoans.    House of Sol are going to represent Chicago House Experience in a big way.  The broadcast of this event will be conducted at http://www.hoschicago.org/ and H2S On-Live at https://www.electronicrhythm.com/ powered by Mixtube.dj. As we come to our last phase of our 1 year Anniversary, we could be more prouder than to be chosen to part of the House of Sol.  If you never been out to this event, this is your opportunity.  Don't miss it!!  This House Head Has Spoken!!