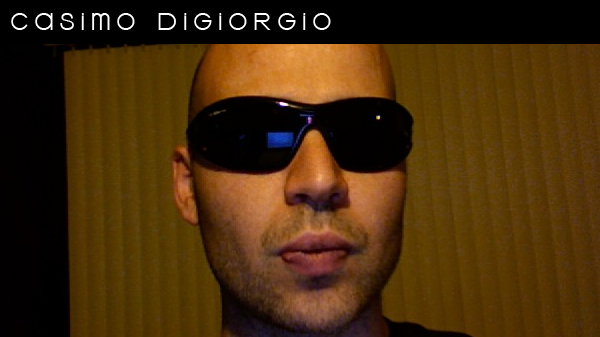 Episode 31 – Casimo DiGiorgio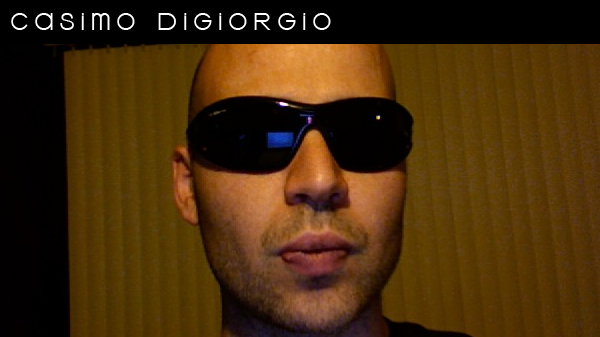 Download Video: {filelink=50}
For this week's show we welcome NYC DJ/Producer Casimo DiGiorgio (aka, FIGURE-8), one half of the production duo, the CACHEMEN. You're in for a real treat this week. If you were a regular listener of the QUEMedia Radio podcast, then you'll remember Casimo from episodes 17 & 29 (you can find those mixes here http://www.mixcloud.com/QUEMediaRadio/).
The Underground Movement Show will bring you music of those who continue to put forth their efforts in promoting and bringing exposure to Electronic Dance Rhythms throughout the world. These sets are journeys into the deepest crevasses of your mind's nostalgic recollections with great producers and DJs on the controls, which will make you move for sure. These shows are broadcasted live in NYC on The-Lost-Art.com and KickRadio.co.uk Mondays @ 7 PM (EST) / 12 AM (GMT) / 4 PM (PST) and later put on a podcast for your personal enjoyment. For more information and past sets, visit:
electronicrhythm.com
Casimo has been at this for a long time and you're in for some fun with this mix. This is a super set from a top notch DJ & producer, who features 3 of his own re-edits and 3 unreleased original productions.
So sit back, turn it up loud, and enjoy this mix from DJ/Producer Casimo Digiorgio.
For more info on Casimo and to check out his original productions and mixes, you can find him on SoundCloud at http://soundcloud.com/casimo-digiorgio.
Enjoy the mix,
—
DJ Q & DJ G-Ron

www.twitter.om/QUEMediaRadio

www.twitter.com/g_ron

http://www.facebook.com/QUEMediaRadio

http://www.thelostart.tv

http://www.kickradio.co.uk

http://quemediaradio.tumblr.com/

https://www.electronicrhythm.com/
Track listing:
01. Stepping Into The Unknown – Tim Xavier 


02. The Suffering Ones – Deepchild

03. Tanzt – Felix Krocher 


04. Open eyes [The Cachemen OPEN revolution edit] – Luigi Madonna 
Revolution acapella – Superchumbo


05. I Don't Know – Matt Correa, Sonia Milan 


06. ?????????


07. ?????????


08. ????????? 


09. Pleasure Grip [Casimo DiGiorgio's No More Grip Edit] – Victor Calderone 


10. ????????? 


11. ????????? 


12. Indigo – Deltano


13. Oasy [Casimo DiGiorgio TEch Edit] – Nikola Gala