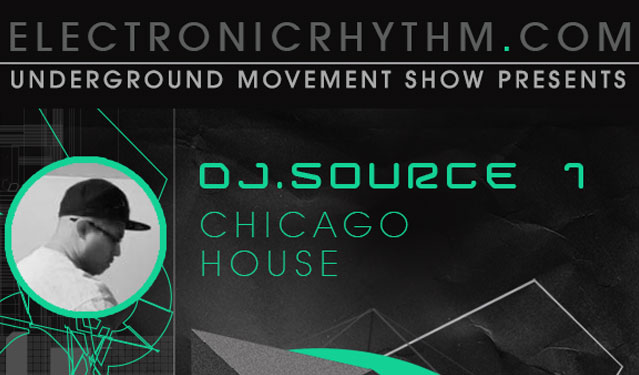 DJ Source 1 – UMS – Episode 80
UMS EPISODE 80 DJ SOURCE 1
Enrique Gonzalez a.k.a Source 1 has been around music for about 20 years. The love of music has range from Heavy Metal to Soft Rock. Yes Soft Rock! Growing up while watching his older cousin playing Techno, gave him the drive to spin records. He start listening to House Music and started off with his first house track from DJ Funk and Frankie Knuckles records plus his father's old Disco and Funk records.
Source1 began with Hip Hop before turned his attention to House Music. Once he made the change, he never looked back. He played at spots as Zentra night club who were known as Chicago premier House venues. He blessed the decks at two of Chicago's hottest festivals. This year at Wavefront Fest and played his second year at House of Sol.
He has guest spots on Fearless Radio, ChitownMusicRadio and H2S On-Live at ElectronicRhythm.com. Source has played with established and up and coming DJs and has thrown some of the craziest House parties with his fellow peers.
Now older and wiser Source 1 is making headlines in the production scene.
UMS EPISODE 80 DJ SOURCE1