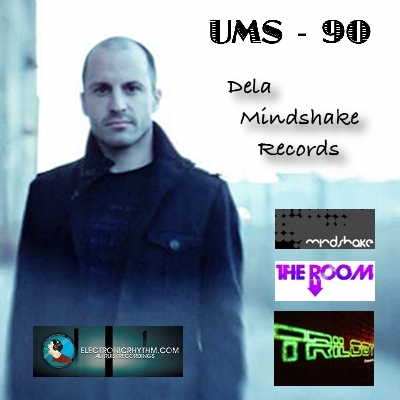 Dela / Mindshake Records – Live at Trilogy – UMS 90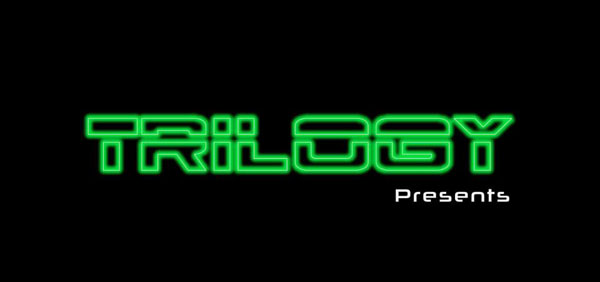 Trilogy's in effect once again! On Episode 90 of the Underground Movement Show, we had the pleasure to join Giovani and company as they brought a roster stacked with heavyweights to one of our favorite underground locations in Brooklyn, the House of Yes – with Dela (Mindshake Records), Stephen Barnem (Sleaze, Bluefin), and Markus Mehta (Monique Musique, Circle) while celebrating Trilogy's Eli Q's Birthday.
This event was FULL of meaty, juicy, extra-rare strips of the sound we all love. Check it out below*
Download Dela High Resolution Visual Mix Here (756 mb)
*Warning, mothers don't let your children click first – as this much techno may warp their impressionable minds. Actually let them click first. That's what we want.
More about Dela: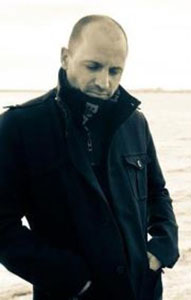 Dela / Mindshake Records UMS Video Podcast from ElectronicRhythm.com on Vimeo.
His music will undoubtedly suit its playing field – spanning anything from deep and sexy avant house to the jack and bounce of peak hour tech-house or techno. A keen sense for aesthetics and an ability to adapt are what make Dela who he is to this music. Always studying. Always looking forward. And most importantly.. always giving back. Intrinsic in EDM culture since the early-nineties, Dela's deep-rooted passion for music has always been in constant forward-motion. Early appreciations for the sounds and influences of Detroit, Chicago, and Berlin have paved a way for a continual focus on innovation and musical progression. This developing artistic sense has only been matched by his personal determination to grow hand-in-hand with the music itself.
Today, as Paco Osuna's label partner for Mindshake Records (based in Barcelona, Spain), Dela finds his passions immersed in the cutting-edge of the world's top techno and house arenas. However it is his love affair with the studio and DJ booth where Dela is able to express these passions artistically. As a producer, his signature concoctions of percussive and groove-based tech house have impressed aficionadi as found on labels like Colombia's 'The Room' and Argentina's 'Pild Records'. As a DJ, his sets have graced dancefloors at noteworthy venues home and abroad… most notably appearing on headlining and featured bills at major institutions, many of which falling on DJ Mag's Top 100 list, like Space – Miami, Beta – Denver, RISE – Boston, Smartbar – Chicago… and several other events, undergrounders, and label showcases throughout the globe, including headlining a night at Denver's 2012 all-American tech-artist themed festival 'The Great American Techno Festival'. As the sole American-ambassador to the sexy, energetic sound that Mindshake has branded worldwide, Dela has been on the move as one the US' most whispered names in tech house.
http://www.soundcloud.com/dela-musica
www.mixcloud.com/dela
www.mindshakerecords.com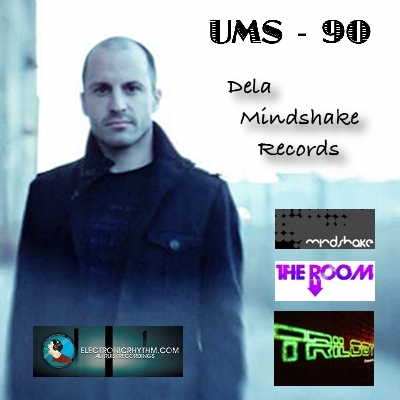 More about Stephen Barnem: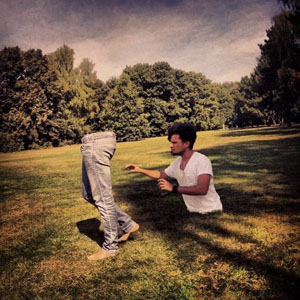 Stephen Barnem is a brazilian-italian electronic music producer and also what people commonly call a DJ, but he prefers define himself as a performer. The reason of calling himself a performer is because first of all he does not use any discs since all the music he plays comes from his laptops, secondly because he does not simply "mix" one track to the other, but his sets are a continue mash-up of loops, vocals and sounds that come from the synthesizers he runs on Ableton Live.
His productions have been on the top charts for several times, either on Beatport, Juno Download and the other music download platforms. He has released on some of the lead labels around such as: Autist Records, Sleaze Records, Attary, FlatBelly and of course his own Divided and Un-Ted.
Stephan has been around Europe playing his sets in Berlin, Milan, Belgrade, Novi Sad and many more places including Kosovo and Spain.
Renowned dj's such as Richie Hawtin, Troy Pierce, Alan Fitzpatrick, Stephan Bodzin, Gary Beck and an ongoing list have supported and played Stephan Barnem's tracks in front of the biggest crowds.
http://www.stephan-barnem.com
www.soundcloud.com/stephanbarnem
http://www.facebook.com/stephanbarnemofficial
More about Markus Mehta: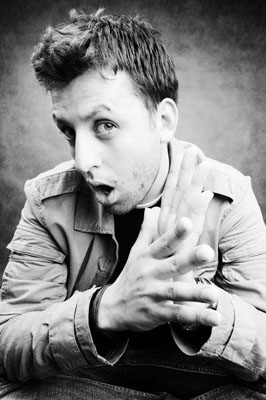 Munich's Markus Mehta has been dedicated to dance music for more then a decade now, with an obsession for electronic sounds stretching back to his impressionable youth. The course of his life was inevitable once he was bitten by the dance music bug, with an early love soon developing into a fully-fledged career both behind the scenes and in the spotlight. The desire to create, play, share and promote electronic music has always been his focal energy.
He has built up his name as a DJ/producer in tandem with his successful Electronic Soul booking and events promotion agency. As a result, he has worked with many of the scene's major players on both sides of the fence. The two sides of his career have combined in synergy to build his passion for and understanding of the scene he works in, imbuing his music with a deep knowledge of and empathy for the dancefloor.
He has always been focused on forward-thinking electronic music, whatever the genre. His open-minded approach to music gives him the foundations needed to be a versatile DJ. He describes his sound as being "somewhere between deep house and techno", but that does not do justice to his ability to craft productions and sets that can be deep and sexy one minute, and energetic and thumping the next. His productions continue to grow in quality, with his burning passion for and dedication to music ensuring that he carefully hones his craft with each release. From sensuous minimalism to rolling house flavour, his sound is always accomplished and heartfelt.
Markus's burgeoning DJ schedule has seen him lay waste to techno clubbing meccas Berghain and Cocoon Club – two of the most prestigious venues in the world – as well as taking him touring at festivals and clubs across the world, from North America to Asia and Russia. He recently ended a four year residency at Munich's legendary Rote Sonne, where he played alongside the likes of Butch, D'Julz, Coyu & Edu Imbernon, Gregor Tresher, Paul Ritch and many more. He's toured alongside Derrick May across Europe, with his international diary fast on the rise as his release portfolio continues to expand. Other highlights from his global exploits including an emotional gig in Tokyo during his first visit as a DJ to Japan, not long after the earthquake and tsunami ravaged the country in spring 2011.
His approach to production is quality, not quantity, choosing a succinct approach to releasing rather than flooding the market with a constant stream of music. 2003 saw his first key production emerge, with the Exun-released Stephan Riedel collaboration Absorbed In Thought kicking off a promising career in the studio. Alex Flatner snapped up 2004's Overseas for his Circle Records label, with the follow-up, Obsessions, released on the same label in 2006. His productions for this fledging imprint found their way onto major compilations by Hernan Cattaneo and Bryan Zentz, spreading his name amongst the upper echelons of dance music. 2007 saw the beginning of an ongoing and highly fruitful collaboration with Alec Chizhik, with the duo releasing the deep, driving Transit EP on America's acclaimed Headtunes label and the retro-flavoured Compass on Belgium's Punk'ID just months later. In recent years, his works have graced Great Stuff's hugely popular Munich Disco Tech series (Masque and also Tactile, with an excellent rework from Stacey Pullen) and the legendary Great Summer Games Stuff compilation (India). Kling Klong played home to the release of his and Chizhik's Chaos Theory, which held court in the Beatport Deep House Chart for weeks on end and whose Rino Cerrone remix received heavy support from Richie Hawtin. Black Nation/Sector 616, Tuning Spork, High Definition and Electronic Petz have all also unleashed his potent productions. 2012 sees him release more solo material, as well as two new EPs with Chizhik – Numbers on Italian deep house imprint Greelpound and Changing Places on Takt, the label co-owned by one half of Kaiserdisco.