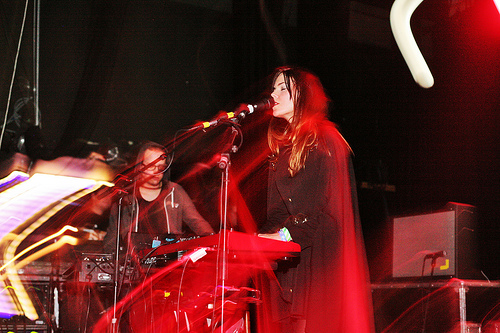 Airwaves Redux: I Break Horses lay it down for ER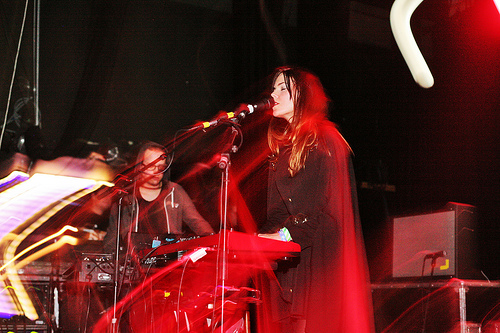 Chariots of Fire:
Did we mention that with their shimmering, layered waves of electronic and analog winter beats, I Break Horses were one of the highlights of the Airwaves festival? Did we mention that they came, they saw, and they not only broke some synths, but also the walls of the waterfront performance space, Idno? Oh yea, actually we did. Well it's probably worth mentioning again.
So, what do you want to learn about the beautiful and talented Maria Linden and her bandmate Fredrik Balck? (yes Fredrik, we think you are also beautiful and talented!)
Song-writing, production technique, and how they create the multi-textured sonic feel they are known for?
Their take on touring and festivals, and when they may be coming back to the states?
What's happening in terms of a new album and tracks?
How I drunkenly missed the pizza spot they wanted to hit, after dragging the duo out to the Elektro Guzzi show?
Oh wait, that last part's not in the clip. That's for another day. Anyways, check, check, and check on all of the above – view on below (also, I swear to God that is not an office conference room. It just looks like it. Promise. Greatest non-conference room ever).
Download A Higher Resolution Video here
You can buy IBH's debut's album Hearts here! And make sure to follow along with their latest news, upcoming releases and gigs, via Facebook and Twitter.
Finally if you're lucky, we may have a few follow-on Q's answered by Maria and the gang very soon here on ER.com.
– Diggy