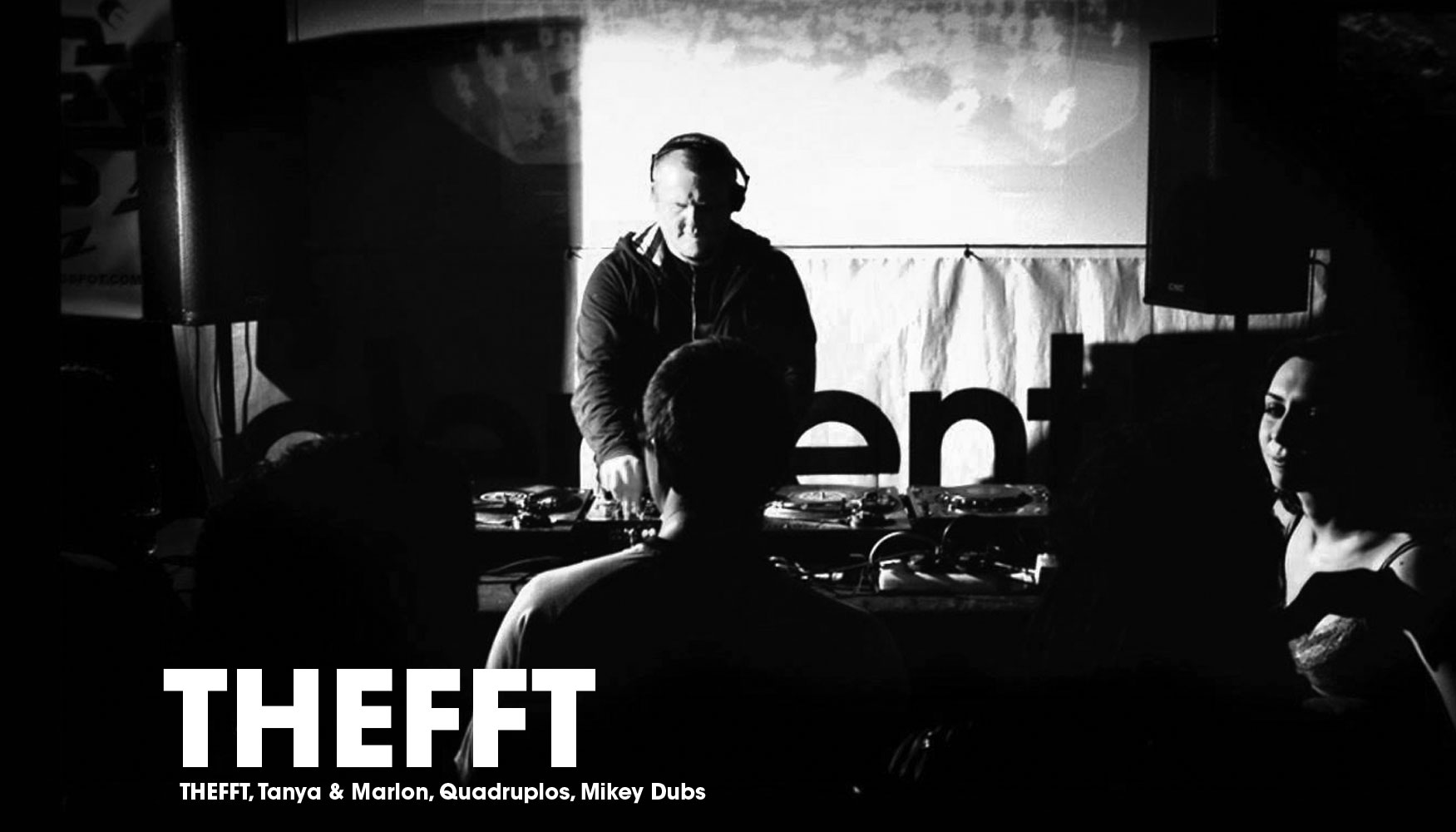 UMS 107: THEFFT, Tanya & Marlon, Quadruplos, Mikey Dubs @ Descent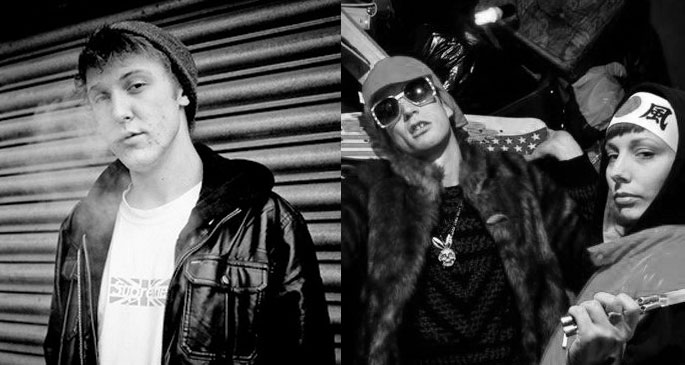 Full Video Sets are in the following order:
Thefft – Live PA
Quadruplos Live PA + Tanya & Marlon Live PA
Mikey Dubs Live PA
Full Audio Sets are in the following order:
Thefft – Live PA
Quadruplos Live PA + Tanya & Marlon Live PA
Mikey Dubs Live PA
[pro-player playlist="bottom" type="mp4″ image='https://www.electronicrhythm.com/wp-content/uploads/2013/07/thefftTMcombo.jpg']http://mixtube.dj/streams/ElectronicRhythm2_20130717010744.flv,http://mixtube.dj/streams/ElectronicRhythm2_20130716220749.flv,http://mixtube.dj/streams/ElectronicRhythm2_20130717000703.flv[/pro-player]
Breezeblocks:
We had a chance to catch both Tanya & Marlon as well as Quadruplos at Iceland Airwaves last year, and so were eager to get them over to these shores this summer (playing for the first time in New York in about a decade!). And when one of ER's favorite NYC friends, Blysk of MRIA, had THEFFT coming into town from the UK (alongs with past ER guest Mikey Dubs on tap)…well we knew we that with the Icelandic crew in town, we had the makings of a cross-Atlantic hoedown to remember. And this edition of DESCENT certainly did not disappoint.
With an epic cross-cultural exchange of the subwoofer, each guest DJ took their beats to the next level on the main floor of the Delancey during this very special event. Reminiscent of the old WARP records days, we were so happy to be able to preserve this epic night for the interwebs of the future – bass flowers bloom. And go BOOM. One of our favorite sets and events of the summer – for your eyes and ears only!
Quadruplos Tanya&Marlon Live PA from ElectronicRhythm.com on Vimeo.
Download Quadruplos + Tanya & Marlon Live PA's – UMS 107 – High Resoluion Video Podcast (1 Gb)
Download Quadruplos + Tanya & Marlon Live PA's – UMS 107 – Normal Resoluion Video Podcast (495 mb)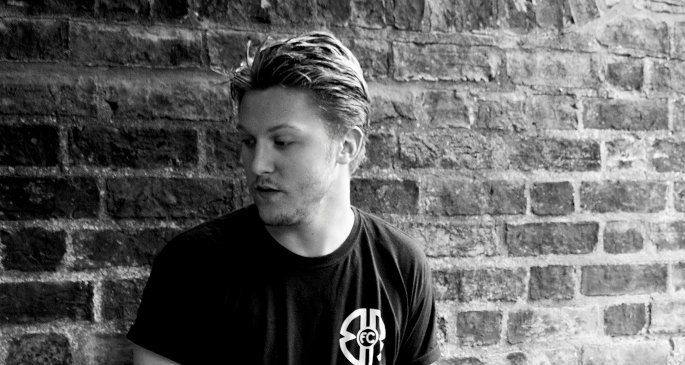 More About THEFFT
A young producer with a sound as fresh as it is mature is a certain Jack Robertson, aka THEFFT.
Thefft's industrial techno edge, supported by a classic, floor-friendly, groove-strong disco atmosphere, has quickly become his signature sound, a style that is going to see him in good stead. His productions contain the soul of New York in the body of Berlin with a London Mind. Support has been widespread already, with some of dance's most respected figures already firing his tracks in their sets.
An excellent guest mix for Mary Anne Hobbs on her prestigious XFM show is an excellent map to his sound. His tracks have also been heard in the sets of Oneman, Loefah, Distal, Disclosure, Melé – and Zed Bias is such a fan, he invited him to the studio to write a track, which is forthcoming on his next Maddslinky album.
He's already released on the respected net label Cut, and expect to see releases forthcoming on Distal & Mite's Embassy Recordings as well as a 12″ on Damu's new Label, Fulcrum Records, which is already garnering an impressive roster of new talent. These aren't the only labels to be sniffing round the young Londoner… Thefft is gonna be committing some serious crimes in the near future.
THEFFT Links
SoundCloud: http://soundcloud.com/thefft
Facebook: https://www.facebook.com/pages/Thefft/211504242224122
Elastic Artists: http://www.elasticartists.net/artist/thefft/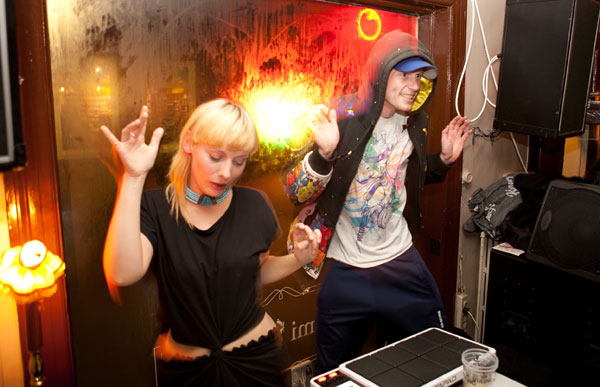 More About Tanya & Marlon
Tanya & Marlon are cousins and best friends since birth, who spent their free time in youth running around the streets of 101RVK like little wildlings, hustlin' candy and breaking out at night to stand outside of venues just to listen to the music. They knew in themselves that one day they would be the ones to make everybody dance & be happy.
It all started when they were 12. Old samplers, kids toys, casio keyboards and anything they could get their hands on to serve their free spirits and spaced out imaginations, while still keeping it real. By 15 they had upgraded their equipment and matured in their composition – soon thereafter they began touring America, England and Eastern Europe on a regular basis and they financed these tour adventures by printing their own CDs & selling them at their gigs.
Formerly known as Anonymous & more recently PLX, Tanya & Marlon have been a part of the electronic scene for more than half their lives and come this fall they are set to explode their first proper album release in Iceland on Möller Records.
Tanya is the co-founder of Weirdcore, along with Biogen (who passed away early 2011). With their minds combined, starting in 2005, they revived the electronic scene hosting monthly events and releasing compilations to introduce all the genres of electro to the masses. With Tanya's vision intact, Weirdcore continues to blossom.
Marlon is also known well for being one of the best & fastest thinking rappers in Iceland, known for his upper level lyrics, mad freestyling skills and intergalactic depth.
Tanya & Marlon have a solid rep for giving an epic performance with unique stage presence & otherworldly beats. As music has been a part of what connects them so long, their passion on stage is evident with every sound they make and they will forever continue to bring the beats & keep spreading the positive vibe.
Tanya & Marlon Links
Home: http://tanya-marlon.com
Facebook: https://www.facebook.com/TnM3n9
Moller Records: http://mollerrecords.com/tanya-marlon/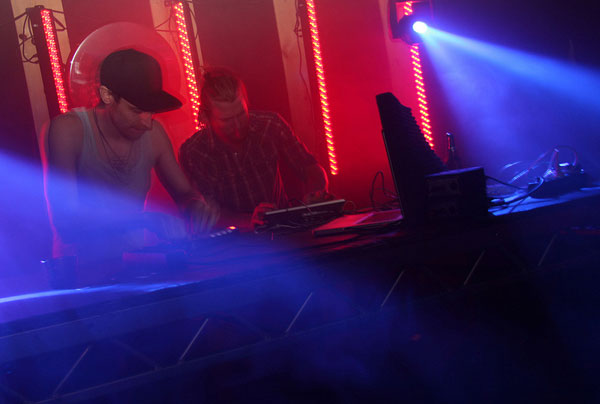 More About Quadruplos
Since releasing their debut album on kimi records in 2010, Quadruplos have been burning stages at home and abroad with gnarly sets of grinding grimy electro, to both popular and critical acclaim. Their next project, set for release in october/november this year, sees the duo tuning down to a more trip-hop tempo, while maintaining the intensity of sound for which they rapidly became known.
Quadruplos Links
SoundCloud: http://soundcloud.com/quadruplos
Facebook: http://www.facebook.com/pages/Quadruplos/154697322619
MySpace: http://myspace.com/quadruplos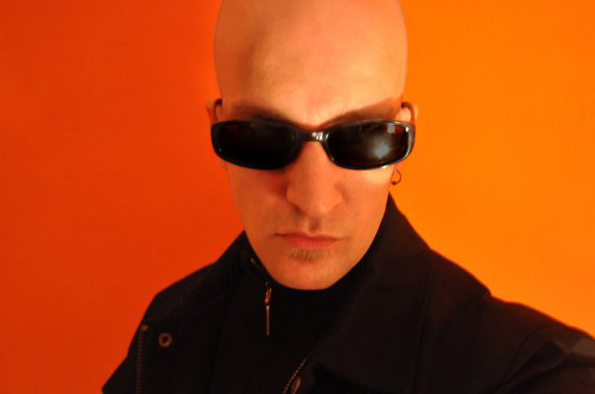 More About Mikey Dubs
Mikey Dubs, aka Mike Reger is a veteran DJ/producer/musician based in Brooklyn. Back in the day, he recorded cinematic DnB and dub as a member of the Avatars of Dub (for many labels including Thievery Corporation's ESL Music), remixed legendary King Tubby and art-rockers StereoLab, made downtempo as De Rigueur (Citrona Records), went leftfield techno as Mikrosound, and then dubstep as DRGR and eventually assumed his current moniker, Mikey Dubs, and took on a more open-ended, inclusive approach to bass-centric music making. He's shared decks with a lot of forward thinkers along the way including Martyn, FaltyDL, and Alex Incyde just to name a few. By day Mikey is an Art Director/Designer for big luxury,fashion and entertainment brands. Mikey also plays the bass and keys in a live electronic act, Jaded Lover.
Mikey Dubs Links
Home: http://mikeydubs.com
Soundcloud: http://soundcloud.com/mikeydubs
Facebook: http://www.facebook.com/DJMikeyDubs