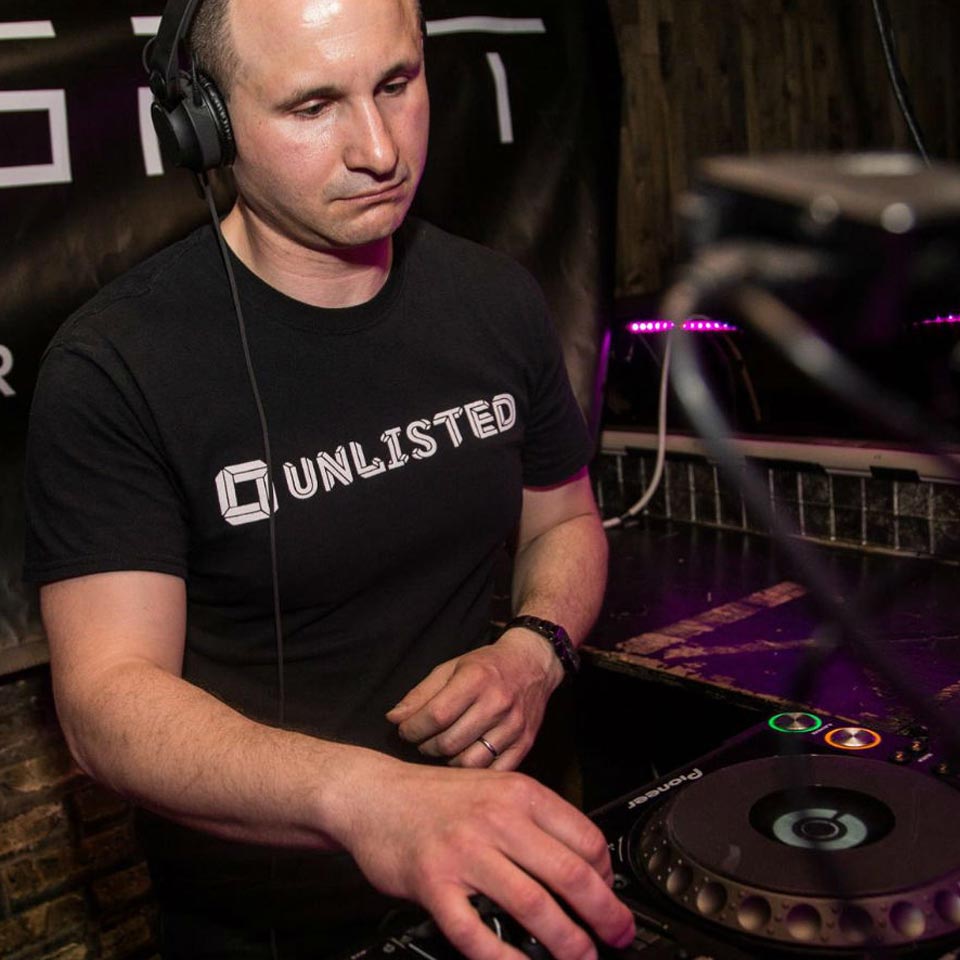 UMS Episode 77 Mark Matras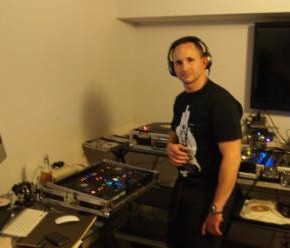 UMS Episode 77 Mark Matras
At the age of 16, he began his journey into music. He played countless day times and parties with his first set of turn tables Gemini without pitch control and belt driven. As the time went on him Upgraded to MK 1200's and started doing countless  Block Parties and guest spots around the city of Chicago and suburbs and hanging out with up and coming DJs such as Jorge Salias aka Soul Pimp, Miguel Rodriguez AKA D.J. Miggy, Rich Martinez, Luis  Segura, Wesley Whiz Kidd, DJ Bobby Martinez, DJ Jess Galvez, DJ Smokkin Flame Mayora (RIP), Raul Virgil and the list goes on. He joined Euro Production and played guest spots as well as held A residence at all of their events .As time went on he played all types of music ranging from Old School, House, New Wave, Industrial ,Techno and Hip-hop while keeping his mind opened to anything with a great sound.
In the late 90's After Hours events opened up a whole new world of music such as Trance, Progressive Trance, Underground and Drum and Bass. He began to play all the After Hours and late night clubs such as Chambers and Excel gaining a reputation as a DJ that could spin a wide variety of music he gained a residence at Rapture and carried it for close to a year.
After the scene took a downturn music vibe geared towards Hip hop, bachata, and a Spanish style. it drew terrible promoters who cared more about money than great music. Mark decided to quit the club scene and do private events. He eventually stopped doing parties and mostly stayed with his family.
He however never gave up on the music he loved he purchased his first set of Denons CD decks he still owns to this day. As time went by and the night club Zentra opened, he noticed a new wave of music being played on a Wednesdays nights. Deep House, Soulful House and Latin House was being played by some of our great DJs right here in Chicago. Julius Mad Thinker, Monna, DJ Flex and who can forget Pritti. The group were no other than 3 Degrees.  A Music movement so strong it went nationwide. He started to feel the vibe and began playing this music in his basement and making CD's for his friends .
A long time had passed and he started going to different clubs which were RED DOGG, Blue Note, Dark Room, Red NO Five and other House spots. That is where he met and has been friends with Chicago legends such as DJ Andre Harris, DJ Ralphy and Lego Rodriguez.
In 2011 he went back on the scene doing what he does best playing music but a different style of House. It started with the biggest blizzard this town has ever seen at a place called Tigers and from there played at radio shows such as Fearless House, with Marco Madd Diaz and Oscar Handsome OZ Garcia, WRTE Radio CYC with DJ Greedy, Grove Palor with DJ Rude Boy Rob and Alex Mr. Latin House on Chitownmusic radio.com. He also has been showcased on numerous internet shows such as Soul Jack Digital with Mr. Tony Technics , Chitownvibes.com  with DJ 4 –Ever and H2S On-Live with host Antoine T Simpson at ElectronicRhythm.com.
As these doors opened, he has connect and reconnect with new and old friends.That lead to meeting new and innovative artist such as Jackin Andy, DJ Mero,  Louie Gomez, Ed Nine, Jay Square, Pablo Alejandro, T Mixwell, DJ Paul,  Aburd, Adam Adamal , Roxanne Foxxo  Adams , Ruben Flores, DJ Fusion, Jazzy Light, DJ 242,Victor Lua, Rafel Andrade, Out Of Control Pete , Eddie X, Pete Street, Axsent, DJ Henry Source One, Johnny Be Good, and others.
He currently has a monthly residence at Paradise (Exit ) located at 1315 W North Ave and spins all types of New Wave & Industrial along with Mash Ups of some of the classics.

UMS Episode 77 Mark Matras
VIEW IN BROWSER
:
UMS Episode 77 Mark Matras
DOWNLOAD VIDEO
:
UMS Episode 77 Mark Matras.zip
Links:
http://www.facebook.com/mark.matras.77