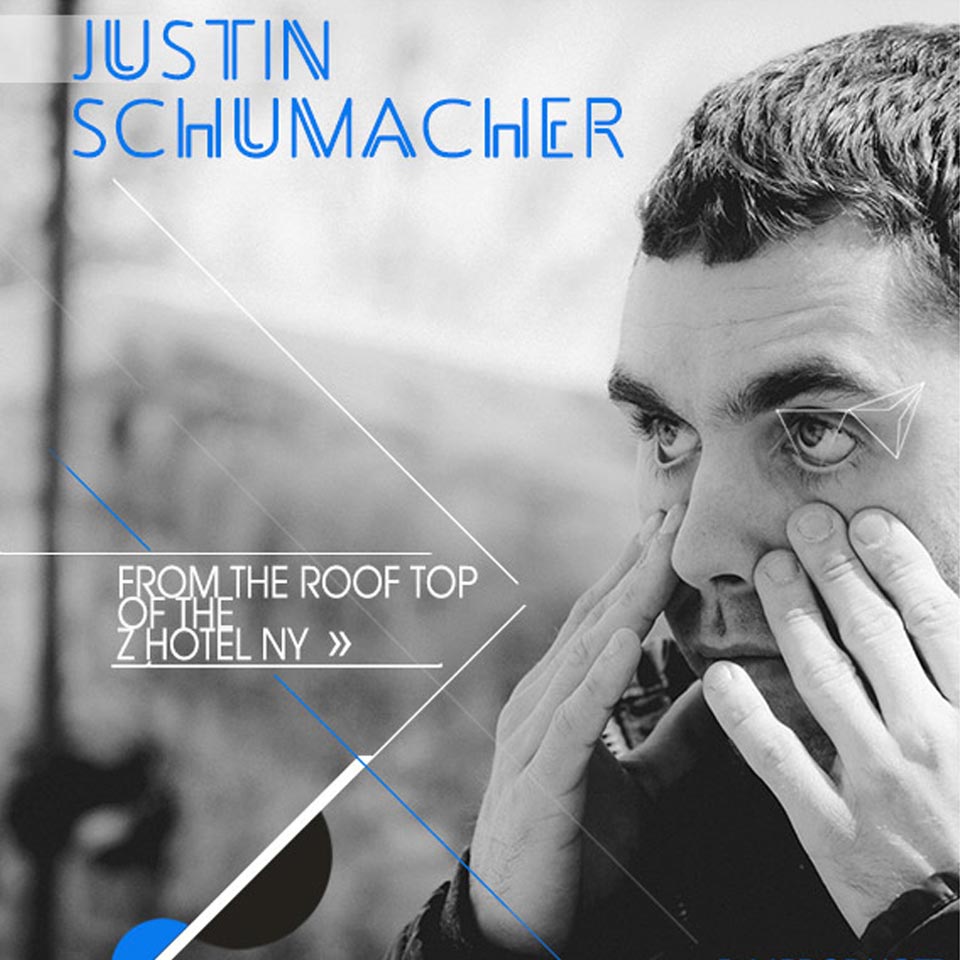 UMS EPISODE 74 Justin Schumacher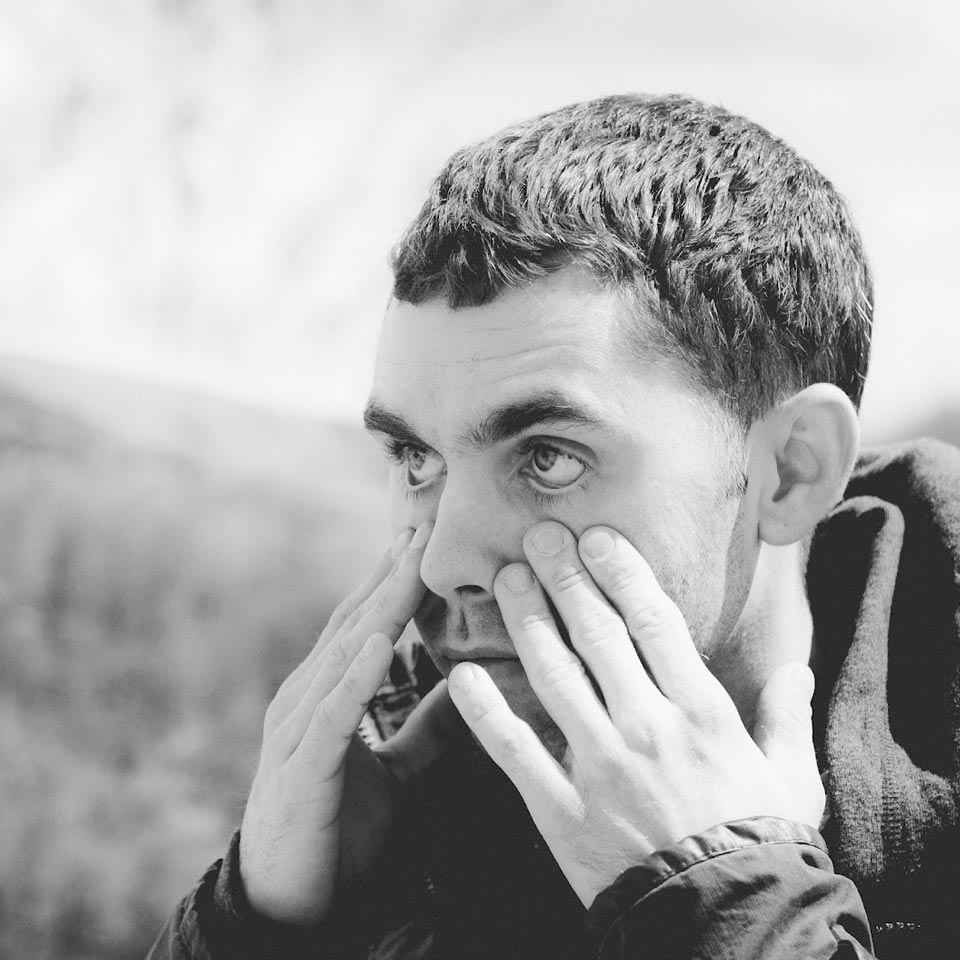 Justin Schumacher
On this week's Visual Podcast Experience, we bring you a Live Recording from New York City's Justin Schumacher. Justin has been developing his production/DJ skills for many years and now achieving great accomplishments and recognition. One of his latest tracks "Gate" on Ill Bomb Records has gotten great buzz on dancefloors worldwide. With great remixes from Audio Injection, Justin Kase, Owen Sands and Decibel Flexx, this is one EP not to miss. Mr. Schumacher is also owner of Good For You Records releasing various styles of Tech House which one will find out more in the pre-set interview. We hope you follow Justin Schumacher via his social links to keep up with his latest productions and DJ gigs.
facebook.com/goodforyourecords
UMS EPISODE 74 Justin Schumacher
VIEW IN BROWSER
:
UMSEPISODE74JustinSchumacherxx.mp4
DOWNLOAD VIDEO
:
UMS EPISODE 74 Justin Schumacher.zip
Mp3 DOWNLOAD:
[mp3-jplayer tracks="
https://www.electronicrhythm.com/audio/ums_mp3/UMSEPISODE74JustinSchumacher.mp3,
" width="600px" height="77px" pn="n" mods="y" vol="45″ pos="rel-R" list="n"]
BIOGRAPHY:
It all started in Brooklyn, NY during the mid 90's. Hip hop's golden era was winding down, and the NYC rave scene was just beginning to descend from its peak. There were still tons of big parties and outlaws happening and it was here where Justin first developed his love for EDM.
In 2000, he bought a pair of Technic 1200's and taught himself how to mix and beatmatch with a crate of hand me down techno records from classic labels like Drumcode, Code Red, Hybrid, Planet Rhythm, Svek, Primate, Primeveil, etc. Soon after, with perfect timing, he landed a job working for the prestigious and world renown Satellite Records. Being around the widest selection of new releases and back catalogues only further fueled his vinyl addiction and ability to pick tracks. Within a year, Justin was getting booked to play at various techno weekly's and one offs around the city at famed locations such as Guernica, Liquids,and Sullivan Room to name a few. Established DJ's and promoters were calling him a prodigy due to his eerily quick understanding and mastering of technical and programming skills. Track selection and dancefloor response solidified his status as a respected up and comer in the scene.
In 2004 Justin decided to enroll in the DMX audio program at Touro College in NYC and earned his certificate for audio engineering. That same year he began co-producing tracks with good friend Agent Orange who was already running his well known label Gotham Grooves, putting out vinyl releases consistently. Up until that point Justin had only dabbled in production on a novice level and felt it was time to take the next step, and those first few studio sessions with Agent Orange were the seeds that started it all. Soon after he saved up to buy his own home rig where he can refine his sound. Around 2007 he began producing heavily albeit exclusively hip hop. His roommates and childhood friends/emcee collaborators I Am Many and Reason Kills were the catalyst for these beats which remained hip hop in essence but had undertones of the techno and house music he still played and adored.
His DJ schedule during these years remained modest in NY with some notable gigs outside the city in Detroit and Philly mostly. The DJ circuit in NYC was and still is extremely saturated and difficult to break into on a professional level. It takes a lot more than skills to turn this love of playing techno into a career, and it took a long time for Justin to realize this revelation – If you're not going out 3-4 nights a week and schmoozing with the movers and shakers in the scene, you absolutely must be putting out great music and getting recognition as a producer on an international level before any worthwhile gigs will come your way.
Following some eye opening gigs around the year 2008 in the Raleigh-Durham region of North Carolina where Justin's sets were greeted with packed floors and screaming frenzy, the fire was re-lit. It was this turning point where Justin began taking the necessary steps to solidify a career for himself in the brutally difficult NYC market. This included making equal time in the studio for Techno and House production on top of Hip Hop, as well as proper networking in the metropolis. His first EDM release was a remix for Agent Orange's techno banger "Motorolla" on Gotham Grooves. The feedback that followed was stellar and a true testament to his dormant talent for creating grooves and dancefloor gold from the DJs perspective. It wasn't long before the calls and remix requests started rolling in.
As a result of these first few releases and his networking prowess, he linked up with NYC house music staple Kenny Summit in 2009 and layed down the framework for the promising career that glimmers on the horizon presently. Kenny saw the talent and decided to include him in his plan to start a new label once the pieces were in play and the proper investments locked down. In the meantime Justin released several original tracks and remixes on labels such as Mile End Records, Sonido Locale Recordings, B-Perfect Records, Gotham Grooves, and Assimilation Recordings, which all received heavy acclaim and support from the international DJ community. Like clockwork, the gigs became much more frequent in NYC and abroad, thus building an aura and demand for his high energy DJ sets and floor friendly productions.
In 2011, Kenny Summit's Good For You Records was formed with the financial backing and industry know-how that could transform this hobby into a legitimate career. Justin was quickly signed and began churning out tunes for GFY's catalog under his name as well as the collaborative effort "Goddam Kids" with Kenny Summit. The GFY sound is more geared more towards crossover house and tech house appeal but most importantly, remained totally underground and true to his tastes as a multi-faceted DJ. His first solo release "Its Because" and "Departed" (under the GoddamKids project) are out now.
On the techno side, Justin released the "Gate EP" on Ill Bomb Records in May 2012 which includes remixes from some of the top techno talents from NYC as well as A-List techno heavyweight Audio Injection aka Truncate which is already getting support from Chris Liebing, Speedy J, Subfractal, Erphun, The Advent, Drumcell, Sven Wittekind, Kid Mistik, Rebekah, Mowree, Tony Kasper, and more and was featured on 3 seperate CLR podcasts. With countless other projects in the works including upcoming releases/remixes on Electrik Soul, Subtrak, Gotham Grooves, Kynatix, 2012 is proving to be the biggest year yet with no signs of slowing down.
And on a side note, Justin's hip hop production, under the alias Logik Proof, has found its way to the airwaves of the largest hip hop radio station in the world, Hot97. Peter Rosenberg played the lead single "Posers" from his album with I am Many, titled Strength In Numbers, for seven weeks straight on his Sunday NIght showcase "Real Late w/ Rosenburg". I Am Many will be touring Europe this coming Oct 2k12.
Justin's DJ style can best be defined as moods and grooves with energy. Techno, house, and all of the blurry lines in between are surgically programmed and intertwined with passion and undeniable presence. Whether it's an hour bang fest, or a 3 hour journey, Justin Schumacher will make your ass sweat for the duration of his set.
Social connections:
BEATPORT / beatport.com/justinschumacher
FACEBOOK / facebook.com/justin.schumacher.54
SOUNDCLOUD / soundcloud.com/justinschumacher
SATELLITERECORDS / satelliterecords.com/dj_chart/justin-schumacher
LABEL / facebook.com/goodforyourecords