UMS EPISODE 66 UltraDyne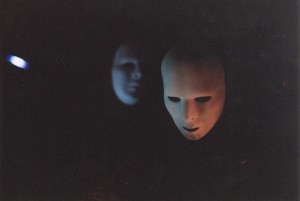 Ultradyne ( Pi Gao Movement ) Live Performance Act – Brooklyn NY ( pi-gaomovement.com )
On this weeks episode we have one of the most influential Detroit techno live PA acts that is Ultradyne. This act Unquestionably has some of the hardest, toughest, darkest and subtlest electronic music to ever come out of the beacon that is Detroit. Ultradyne is quietly among the most influential within the group of giants that make up the Detroit techno paragon. Rarely showing their unmasked faces, this team has unintentionally helped cultivate the furtive techno aesthetic that so many producers worldwide have tried to emulate. Releasing under various aliases including Vidrio and X-ternal Pulse, Ultradyne's tracks and their label, Pi Gao Movement, contain elements of twisted scientific experiments, eugenics, sociopathic behavior and post-industrial waste. The music that results from these themes is equally as warped, frantic, powerful and demanding, revealing itself only after repeated consumption.The mysterious electronic band, better known as Ultradyne, has been making some of the more interesting and unique electro music to grace a turntable. Previously they have referred to their hometown of Detroit as their training ground but thats where the connection ends, this is music that does not belong to any regional pigeonhole. They have a multitude of releases since 1993, all quality, with even the strangest and most impenetrable tracks on first listen finally revealing themselves to be the diamonds in the rough that truly they are.
DOWNLOAD UNCUT LIVE PERFORMANCE VIDEO : http://electronicrhythm.com/videos/Ultradyne_Live_PA.mp4
UMS EPISODE 66 UltraDyne

DOWNLOAD HIGH RESOLUTION VIDEO: {filelink=84}
VIEW IN BROWSER:Ums_episode66_UltraDyne

Social Connection:
www.pi-gaomovement.com/
myspace.com/ultradyne
discogs.com/artist/Ultradyne