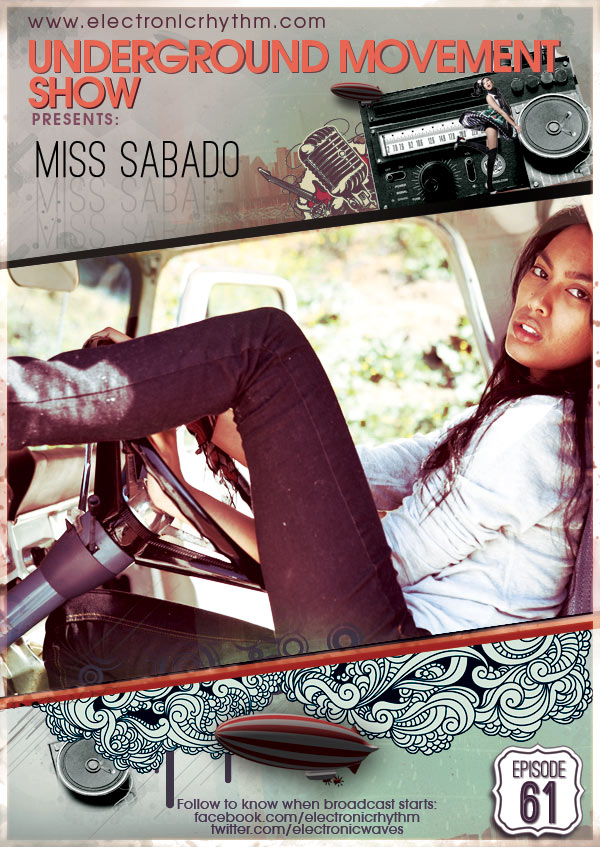 UMS EPISODE 61 MISS SABADO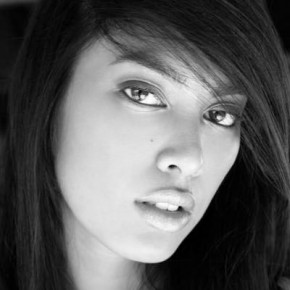 We bring you this week a Live recording from the Bringin' It Back party which happens every Thursday night here in NYC. Our Underground Movement guest…..Miss Sabado….has been throwing her weekly event with the warm and friendly vibe she brings with her from her home state of California. Miss Sabado (Farrah) gives us a great selection of deep house grooves which kept us and her attendees moving all night long! Find out more about Farrah in the pre-show and bonus, post-show interviews where she gives us details into what to expect this summer from her Parties in the Park series. Catch more of Miss Sabado (her actual name) on her website which shouldn't be hard to remember. >>>
Social Connection :
MissSabado.com
FACEBOOK/MISS_SABADO
soundcloud.com/misssabado
UMS EPISODE 61 MISS SABADO

DOWNLOAD HIGH RESOLUTION VIDEO: {filelink=79}
VIEW IN BROWSER:UMSEPISODE61_MISS_SABADO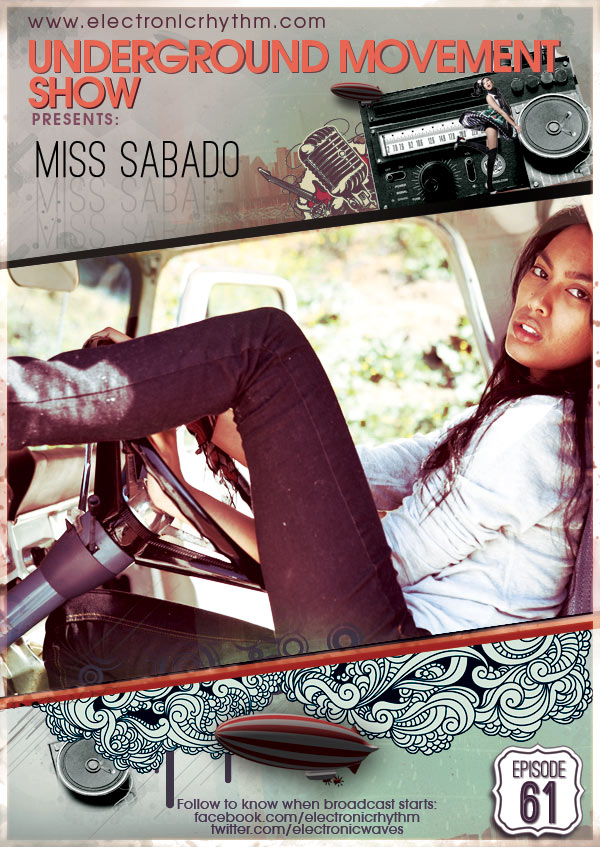 Farrah Sabado has always been a lover of music and dance. Between being raised within the strict confines of home life in the traditions of her mother country, the Philippines, to breaking through and experiencing the vast cultural melting pot that is her hometown, Los Angeles, Farrah has developed a unique and undeniably acute sense of music, movement, energy and performance that is the culmination of her exposure to the arts as a developing young girl.
Farrah's first introduction into music was at the tender age of 4. She began playing piano in the classical style, quickly showing evidence to her parents and instructor that she was somewhat of a child prodigy.
Farrah went off to compete, winning countless awards in first place for her talent. Shortly thereafter, she expressed a knack for singing and began performing locally at carnivals and fairs alongside her cousin, creating a nice run together as a young, loveable duet sensation.
In her teen years, Farrah began to wane away from home routine and explore life beyond her given horizon. She played the alto saxophone in her high school jazz band and discovered a love for acting in musical theatre. Teen angst translated into an infatuation with the LA and OC punk rock scene, and she spent every weekend on the Sunset Strip through the latter part of her high school days. The greater part of her school week, however, was spent in discipline: reciting lines for her next play, jazz band practice, and schola rehearsal. Little did she know that she was finely crafting her musical performance foundation while still maintaining an outlet for radical individual self-expression.
Before graduating high school, Farrah won a nationwide modeling competition and became recognized as one of eight fresh new faces for Chanel 2001. She was featured in Seventeen Magazine and applauded for her accomplishments thus far. Later that year, she appeared in a national commercial for McDonalds, the first of many national commercials to follow.
Thereafter, Farrah went off on a path of self-discovery and higher education. She plunged straight into community college where she continued a study in theatre arts and photography.
In 2007, she finished a degree in Media Theory and Criticism from California State University Northridge, and as soon as she did, she was on the road traveling throughout Southeast Asia on a modeling contract with Elite.
In 2008, she returned to Los Angeles depleted and with no inspiration or drive to do anything. She fell into a deep rut with no guidance of what to do next. Rather than wasting energy away, she decided to channel that negativity into writing. She found temporary fulfillment as a blogger, contributing to the blogosphere in the areas of politics, new age spirituality, and music. It was then that she discovered and fell in love with electronic dance music.
Farrah spent all hours of the day reading, discovering and writing about electronic dance music. It was unlike anything she had ever heard before and she was consumed by it, infusing her mind with all electronic sounds old and new.
In the winter of 2008/9, she went on a backpacking trip through Western Europe to experience what was claimed to be the true dance music scene and see some highly influential DJs. She wanted to document her experiences for her blog, but upon her return home, she was so amazed by the sheer power of dance music that she decided to become a DJ herself!
In the spring of 2009, Farrah bought her first pair of Technics and a mixer and taught herself the art DJing. Because of her extensive background in music, DJing came very easily to her. She played her first show that summer at The Landing in Downtown LA and debuted as 'Miss Sabado'. She had her second showing at the Nexus camp at Burning Man later that summer and decided thereafter that she wanted to go full force with it.
At the turn of 2010, Miss Sabado relocated to New York City, where she currently resides today. She immediately got tangled up with a regional Burning Man collaborative called Disorient and became the first female DJ to be a part of that collective.
Today, Farrah is an actress by day and DJ by night. She spends her time honing her crafts be it acting, singing, producing, DJing, writing, etc. In her eyes, it's all the same. She understands that her reason for being is expression and connection through performance, and she feels overjoyed and fortunate that she is blessed with the privilege to live her dreams every day.