UMS 108: Florian Meindl – Sullivan Room Series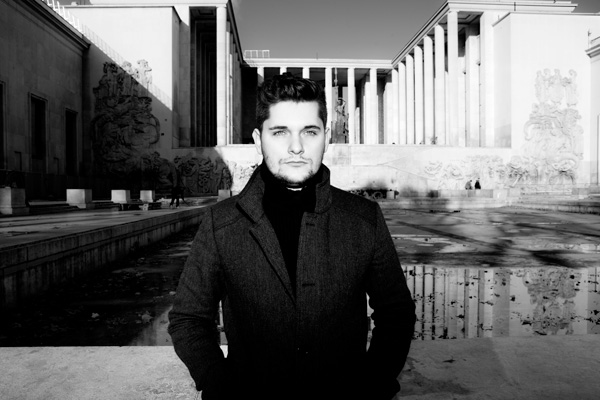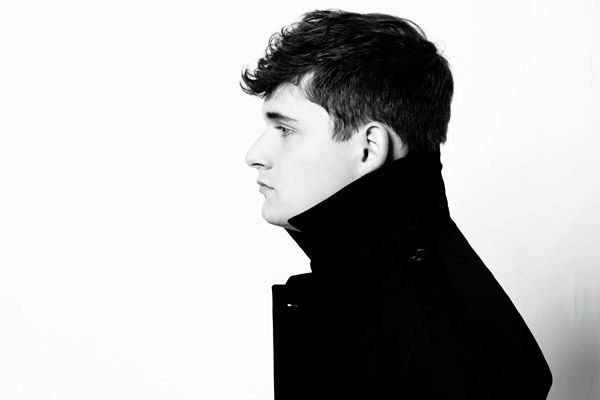 FLASH and Thunder:
One of the ER staff's favorite techno and tech-house producers the last few years, and yet this prolific and talented European artist is not well enough known in the US. We're here to change that dammit, starting right now. It's Berlin by way of London and Austria. It's FLASH Recordings (his own label) by way of Trapez, Suara, Resopal, Great Stuff, Traum, and too many others to name here. It's Florian Meindl with a massive live 2 hour set at Propaganada! Big shouts to the Sullivan Room crew, Sr. Serge, and Gene Meandisco for making this one happen.

We guarantee you, you cannot listen to this mix without searching out Florian's music immediately afterwards. Double dog dare ya.
And did we mention, we were able to grab Florian himself for an exclusive interview after his gig? Keep it scrollin' (but first click 'play').
Florian Meindl UMS-108
from
ElectronicRhythm.com
on
Vimeo
.
Download Florian Meindl – UMS 108 – High Resoluion Video Podcast

Full Video Recording. Artists are in the following order:
ENDLESS [ZENBI REC]
www.facebook.com/EndlessNY
PASKAL DAZE [TOOLROOM | ZENBI REC – MONTREAL]
https://www.facebook.com/PaskalDazeMusic
FLORIAN MEINDL [FLASH REC – BERLIN]
www.facebook.com/florianmeindlartistpage
[pro-player type="mp4″ image='https://www.electronicrhythm.com/wp-content/uploads/2013/08/florian.jpg']http://electronicrhythm.com/videos/Florian_Meindl_070613.flv[/pro-player]
Full Audio Recordings. Artists are in the following order:
ENDLESS [ZENBI REC]
www.facebook.com/EndlessNY
PASKAL DAZE [TOOLROOM | ZENBI REC – MONTREAL]
www.facebook.com/Paskaldaze
FLORIAN MEINDL [FLASH REC – BERLIN]
www.facebook.com/florianmeindlartistpage
[mp3-jplayer tracks="http://electronicrhythm.com/audio/ums_mp3/Endless.mp3,http://electronicrhythm.com/audio/ums_mp3/Paskal_Daze.mp3,http://electronicrhythm.com/audio/ums_mp3/Florian_Meindl_at_Sullivan_Room_NYC_july2013.mp3″ width="600px" height="77px" pn="n" mods="y" vol="45″ pos="rel-R" list="y"]
ER's Exclusive Interview with Florian Meindl
Florian, thanks so much for joining us here on ElectronicRhythm.com, and for your exclusive live mix for the Underground Movement Show.
Let's kick things off with a quick rewind…how'd you get started making music? Was it always something that you pegged as your future creative outlet, or did you get into it by catching DJ's or events when you were younger in Austria?
It all began when I was listening to an Austrian Radio channel where they played music I have never hear before, it was progressive house I think and I recorded it on tape and shared it with my friends. I instantly wanted to do own mixes and share them. This way I found a new hobby which makes me happy until today! Later I had gigs in Austrian Clubs and started to produce my own music in the age of 17. My international career though began in the age of 21 after releases on Trapez, Traum and Stil Vor Talent.
What are your current projects?
Currently I'm planning releases on my label FLASH Recordings, the next release will be "Warehouse 92 (Preview)" which I also dropped at my Sullivan Room Gig in New York City! Native Instruments released an Expansion pack "Static Friction" for MASCHINE last month which I have produced – this is very useful for Techno & Tech-House and if you are a producer you should definitely check it out! There will also be fresh Loop releases on my Label Riemann Kollektion – I use the loops in my productions too of course! The best way to be up to date with my music and loops etc. is to follow on Facebook or Twitter
Who would you say are your some of your primary influences in starting your career and how would you say they've impacted your own sound? Anyone in particular that you'd cite as one of your defining inspirations?
The first inspirations came from Axis Rec., Drumcode, Cocoon, Systematic, Raum…Musik – my sound got also influenced by 70s funk and Jazz as well as Pop Music, but there is often a desire to sound different and futuristic or freaked out, at least in my Techno tracks. The buildup of a track is also very important to me, the dramaturgy and flow must be perfect – this can cost me a lot of time in the studio unfortunately. Richie Hawtin always pushed boundaries and I can name him as the biggest influence, but also Jeff Mills is a big artist and Sven Väth is a master of celebration and reinvention.
Your sound is really unlike any other artist we've heard…it's got this incredibly rich combination of intricate patterns, deep swing, and driving, shifting percussion. There's a real journey to your tracks for the listener or dancer, including some of your latest releases on Flash such as "Get Down," "Chicago Flash," your recently released remix of Mingdgamers' "Once Again," and more. Would you agree that you're, for lack of a better phrase, looking to take your listeners on a trip? How would you define your style in comparison to other electronic music that's out there?
I want to catch them and take them on a journey, there are many tracks which sound great when you listen 5 seconds, but the buildup is another strong means of expression isn't it? For me it's not enough to make a good loop and include 2 breaks and only use copy and paste – for me there must be a movement within. I try to perform my next productions with Ableton Live and my controllers to bring a bit more life inside maybe – I'm experimenting a lot right now to shape my sound further.
In addition to running the successful FLASH label, you've actually also completed a degree at the London College of Music as well – what are some of the positives (as well as possible negatives) that you can share in getting this type of additional education with regards to your own music and running the label? Would you recommend it to aspiring DJ's and producers and/or those looking to start their own labels?
It was already 3 years ago since I finsihed my studies at the London College of Music (Now renamed into University of West London) – to be honest, running the label and doing many gigs besides studying was pretty hard, but I can recommend to do new courses and education because you gain new knowledge, meet new people and get inspired! I meet many producers here in Berlin and exchange knowledge which is very inspiring too!
Starting an own label is tough, but if you have a good network, outstanding music and you desperately want to do it and you feel that there is a need for you new unique idea then just do it! The important thing is that it's something special or you are convinced it is better than most label – because otherwise you might get stuck in the big mass of labels which is depressing of course – then you better invest this time to make only good music and try to get it to a label you like.
What's coming up next for FLASH Recordings and Florian? How are you guys looking to take on Berlin and the rest of the world through this year and beyond?
There will be a bit more Techno releases on FLASH incl. Artists like Electric Rescue, Maxime Dangles, Heron and of course myself. I'm also pushing my Loops & Samples label Riemann Kollektion to the next level with one release per month and guest producers like Pan-Pot, Popof, Ramon Tapia etc.
I'm also working on a yet secret live act and will have an EP on Stephan Bodzin's Herzblut imprint and an EP on Sullivan Room Rec. (NYC) incl. a Marco Bailey Remix. There will also a Remix for English Dj legend Darren Emerson on Bedrock!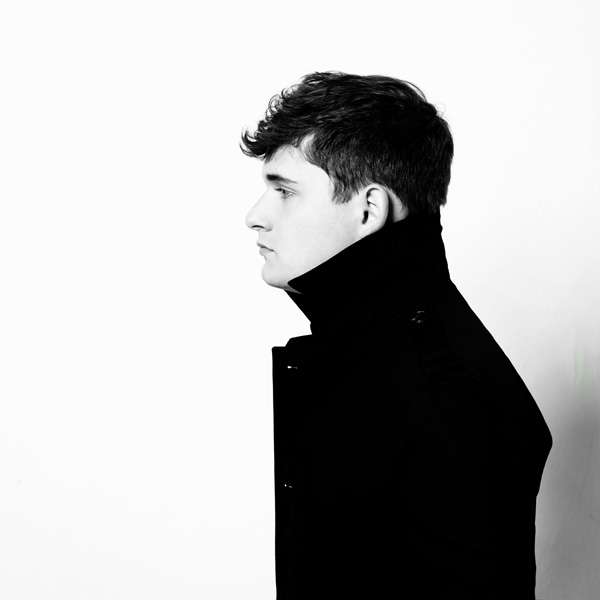 More About Florian Meindl
Florian Meindl is a DJ, producer and sound designer from Austria, based in Berlin. In addition to numerous collaborations with international artists he is busy with producing remixes (for Röyksopp, Hot Chip, Dave Seaman…), running his label FLASH Recordings and composing new music. He has successfully completed his BA studies at the London College of Music where his Loops & Samples brand "Riemann Kollektion" was found. By now you can find 20 releases with many guest producers such as Pan-Pot, Shlomi Aber, Christian Smith, Popof, Wehbba and Ramon Tapia.
Till now his productions have been released on labels such as Trapez, Herzblut, K7, Kling Klong, Tronic, EMI France, Wall of Sound, Boxer, Hell Yeah, Great Stuff and his own imprint FLASH Recordings.
If you ask Florian about the origin of his exceptional career, he will describe it as an "early identification with electronic music" which occurred in a small village in beautiful Upper Austria. In the age of 13 he bought his first House Record and in the age of 16 he played already in local clubs as a warmup act for big import DJs. His international career took off when he released on Trapez in 2006 and collaborated with Berlin head honcho Oliver Koletzki.
From his home-base Berlin he tours the world's top clubs, his DJ sets are known more than anything else for his precision in creating driving, surprising and diversified DJ sets. Closely following the present development, this demanding representative of the next generation of electronic music is presently focussing on the expansion of his international work.
Every year Florian is working on a main project, on a milestone, in 2012 it clearly was his debut album WAVES – this year he will move into the new "Riverside Studios" and start new collaborations – watch out and be up to date with Florian's Twitter @florianmeindl.

Florian Meindl Links
Facebook:
http://www.facebook.com/florianmeindlartistpage
Twitter:
http://www.twitter.com/florianmeindl
SoundCloud:
http://www.soundcloud.com/florian-meindl
Home:
http://www.florianmeindl.com
FLASH Recordings Home:
http://www.flash-rec.com