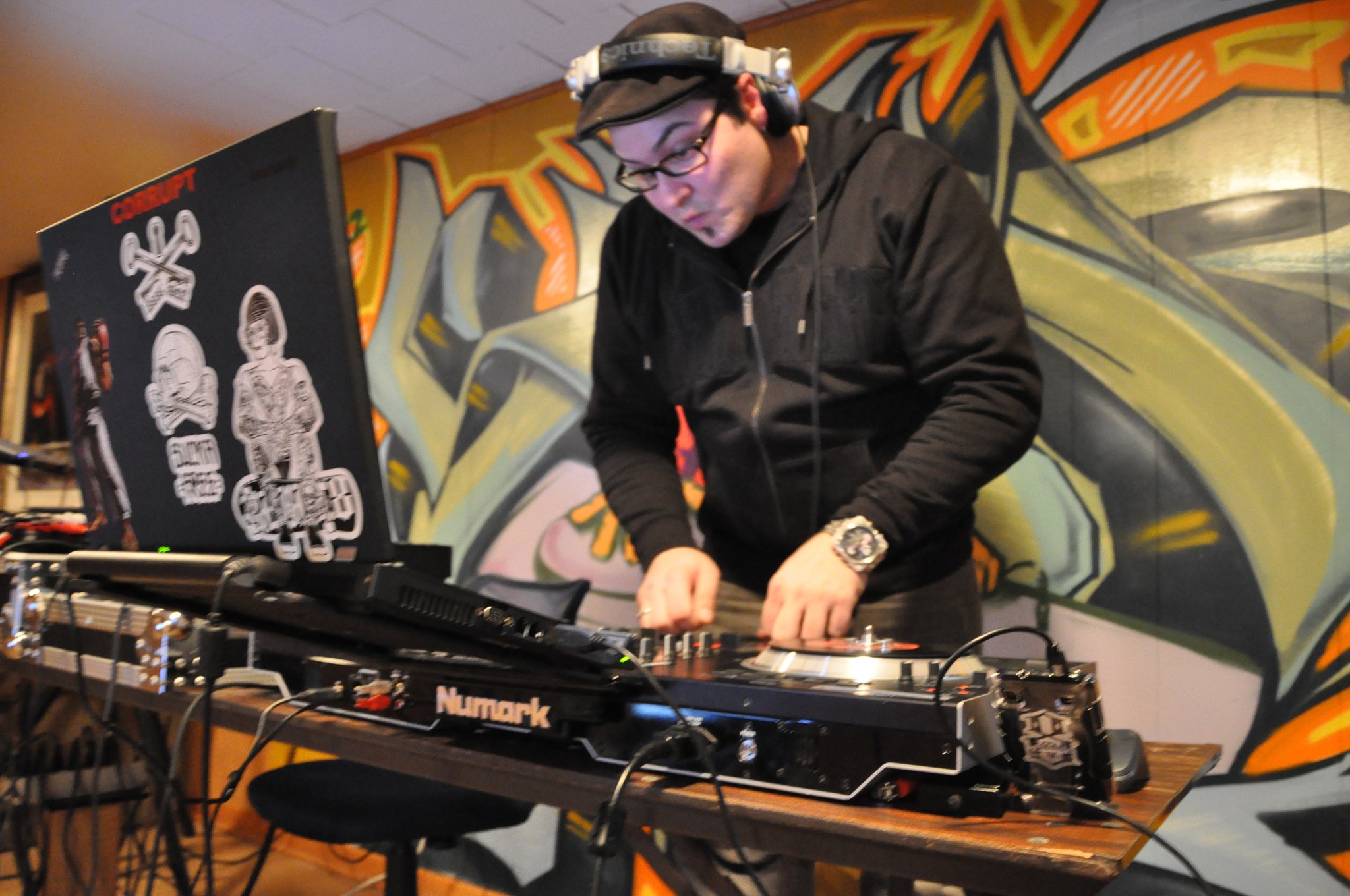 Psyko M1 – UMS Episode 82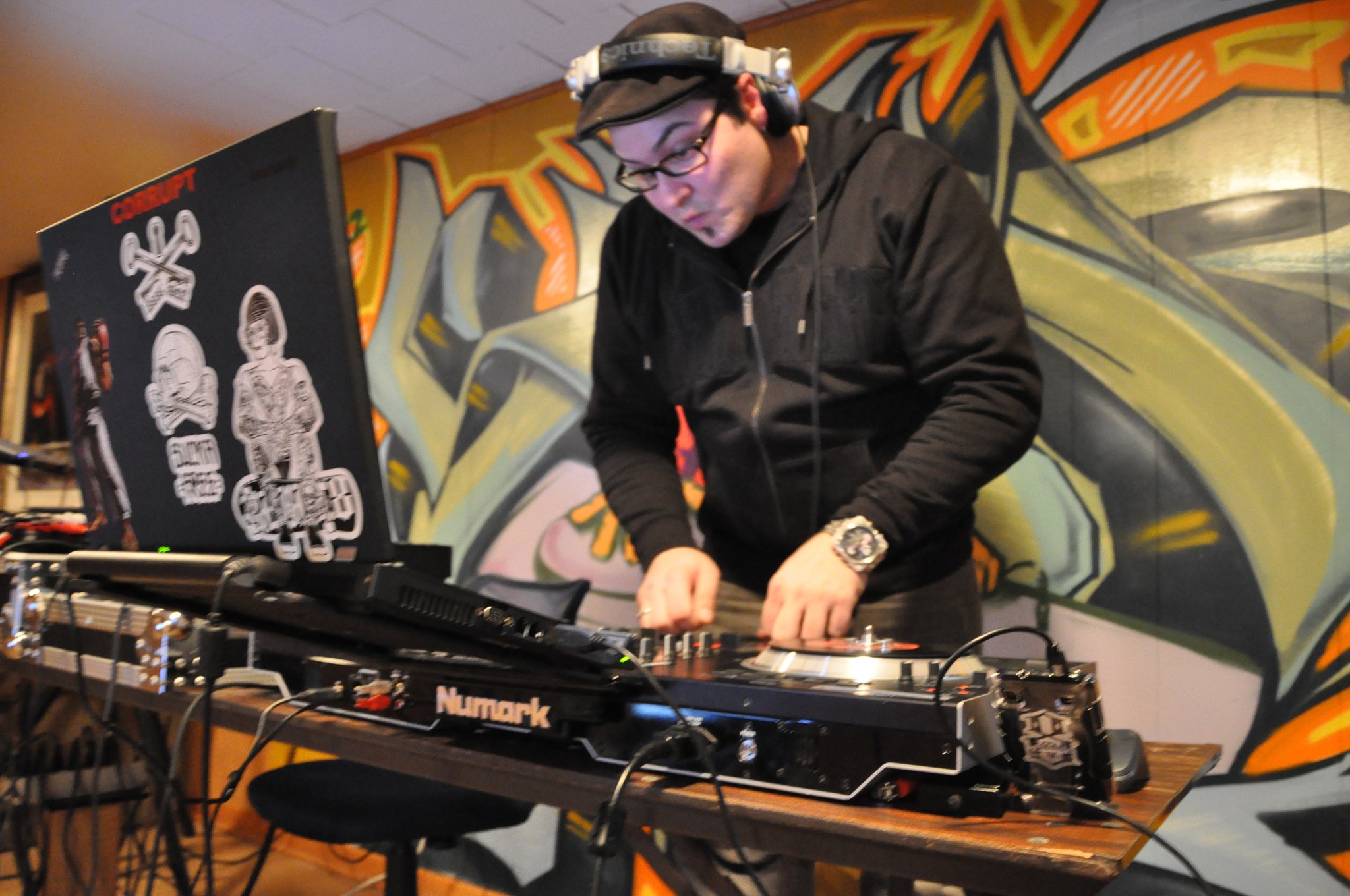 Psyko M1 aka Joel T
Psyko M1 from ElectronicRhythm.com on Vimeo.
Welcome to this week's video podcast with guest veteran DJ Psyko M1. Psyko M1 is no stranger to the DJ Culture and you will witness this when you view his set. He has a regualar internet show on UndergroundHouse.tv which you should set your alarms to catch him when it airs on Saturday evenings. You will never know what mood he is in when he performs as he plays genres all across the board including tracks which bring the listener to a state of nostalgia and leave you pleased with the transitions of the contiunous mix. This set was recorded at Psyko M1's studio in Chicago.
LOCATION: Logan Square Ministry of Defense, Chicago, IL STYLES: (House) Funky, Sexy, Jack, Disco, Deep, Chicago Drum and Bass / Jungle Electro / Techno Experimenting with Chip-Tunes RADIO/INTERNET RESIDENCIES: Every Saturday from 4 – 7PM CST (GMT -6:00) on www.UndergroundHouse.tv
LIVE RESIDENCIES/VENUES: House of Sol 2012, LoKal, Ohm, Spot-6, Champs, Morettis, Vision/Excalibur, Zentra, Cro-bar, Brunchlox, Hawkeyes, Tini-Martini, LAX Nightclub/Luxor (Las Vegas, NV), Temple (San Fransisco), Zubar (Dallas) V-Live, The Zoo, and many more underground parties.
AFFILIATIONS/RECORD LABELS: UndergroundHouse.TV resident DJ, GetDownChicago (South-Side Chicago), Chicago DJ Coalition, Special Blend Productions Equipment: 12 Intel Processors, 10 Terrabytes, 48Gb DDR3 RAM, 4GB DDR5 Video RAM, 2 Nvidia GeForce GTX 280 video processors, multiple 20″ monitors, Numark NS7 control deck with Serato/Traktor, Kenwood Vinyl mastering turntable, Numark digital mixer, 3 1080P Microsoft cameras, each system with 6GB/sec SATA SSDs, 1 Chauvet Storm RG Red/Green Laser, 1 custom Blisslight-15 high powered green starfield/purple nebula Laser, 1 Blizzard Phantasm LED/Laser hybrid starfield/ribbon green/red beam-split laser. That's only half of it.
PERSONAL MESSAGE: I've already done what I have needed to do. I got no kids, nothing behind me any longer, no rear-view mirror… I'm a twig on the shoulders of a mighty stream. Ain't nowhere to go other than forward and take each day as it comes. Namaste. Bio: I was born on the south-west side of Chicago in the suburbs. Raised by a stern father, and a caring mother, I had very little male influence as mainly my family consisted of females. Growing up, I spent more time breaking things and putting them back together. Legos, video-games, and biking was my hobbies. While I never did well in school, I was always a hard worker. Multiple years were spent always working with public service, helping out the community, and learning from my father. From the age of 14, I've always had at least 2 jobs. My thirst for electronics, video-games, and other hobbies had to be fueled by my earned money. With my electronics hobbies, and friends that were on my same intellectual level, I got into radio. I set up one of the most powerful CB radio base-stations at the age of 10 in a 30 mile area. As the hunger progressed I started to get into video and audio editing. My friends and I would record videos almost everywhere we went. We set up a crude studio where we mixed VHS, reel-to-reel, cassette, MP3, broadcast radio, Vinyl, VHF radio, police scanner, you name it, we mixed it. Eventually we even set up a multi-mile wide FM transmitter that broadcast around the neighborhood to our own channel. Let's just say from that point on, the 2600 lifestyle was always a welcome option to learn and expand the mind. My highschool years were spent working as a Public Access broadcast Technician. I helped run a 100,000+ subscriber public access studio outfitted with the latest equipment at the time. There I learned linear and non-linear cutting edge editing. Proper lighting techniques, camera angle and composition, live audio mixing, you name it in broadcasting, I did it. About this time, I started getting interested in dualing turntables. A family friend Chris Pappas helped me start on my journey. We produced a mini-disk mix right off of 2 connected turntables on my bedroom floor. It was a wake-up. I was completing myself to understand the art of touch, spin, drop, que, flip, search, back-spin, and chop. I started on my craft. This all came in handy over the years as I worked my Vinyl and became more and more tighter with each mix I produced. After high-school I spent 2 years at broadcasting school further sharpening my techniques. Additional radio broadcasting training was absorbed, and I warmed up to using my voice to professionally deliver a message. From writing, time-line generation, theme creation, voicing and inflection techniques, I was producing my own content for multiple advertisement agencies. I continued playing music, and with the advent of social media, I was able to make a dent in the great city of Chicago in late 1999. Starting on the South-West side of Chicago, I slowly creeped my way from DJ Appetizer all the way to DJ Headliner. I never really forced my way into the large venues as I was always needing to wake up the next morning. Unlike most DJs, I was a good boy. I literally lost count of the multitude of underground parties I played back in the day. There were too many to count. If you sit me down, I got some great stories to tell ya as a functioning underground DJ in Chicago. WAREHOUSE, WAREHOUSE, WAREHOUSE!!!!! LOGAN SQUARE, CHICAGO To this day, I continued working hard, learning, breaking things, putting things back together, still playing video games, and now I find myself working as a Global IT Engineer. My mind is ever-expanding. If there is a way to fix it, I'll find a way. If there's a lock, I'll make a key. If I just don't know what to do, I call upon my "minions." We are many. Expect me.
PODCASTS/MIX SITE LINKS: www.undergroundhouse.tv http://www.ustream.tv/channel/logan-square-ministry-of-defense-with-dj-psyko-m1
CONTACT: DJPsykoM1@gmail.com
BOOKING/REPRESENTATION: Special Blend Productions (please email for more info)