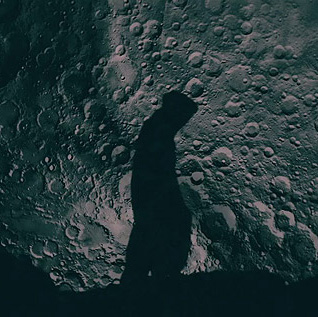 On Black Shores & More: ÚLFUR Interview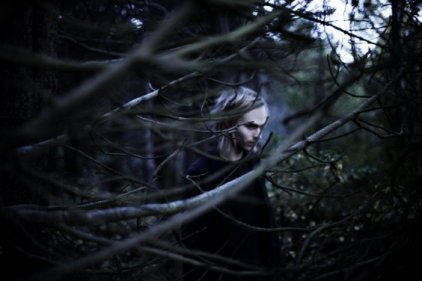 Hailed as one of the artists to watch from this year's Iceland Airwaves Festival, we're happy to be able to share our recent interview with Úlfur, prior to the release and 2013 US tour in support of his ambient masterpiece on Western Vinyl records, "White Mountain."
Úlfur, thanks so much for taking the time out to speak with us at Electronic Rhythm!
Let's get started by talking about the textures and wide-ranging influences behind your music. When I listen to it, there's an engulfing, intricate depth of emotion and combination of sounds that build up to create this deep, yet warm vibe. What are the types of feelings that you try to evoke in your music, and how do you feel your approach has taken you to this uniquely artistic place in songwriting and musical production?
I like to get lost in my own train of thought while working on music. Sometimes it takes me to strange places, other times I end up where I started. Actually, most of the time my efforts don't lead to anything! So naturally I have to be constantly working, sifting, shaping, transforming… It works out nicely, like a scavenging hunt out in the wild – eventually reeling in the big fish.
What's your personal background/history and relationship to the sound you create, and how do you feel it's evolved in the last few years as your own sense of musical taste has changed?
I was actually surprised the other day when I noticed I'm still listening to a lot of the same music since when I was seventeen. Metal helps purge my mind so I can start from scratch in the studio.
As to how my sound has changed, I guess I'm learning new things every day. Going to shows is inspiring, and breaking up my work ethic keeps things interesting.
I have to be honest – I completely lost myself in hearing certain tracks off your record and recent releases – especially Black Shore and White Mountain. It almost felt like it was taking me out of where I was physically when I was listening to it, if that makes sense. That losing a sense of place and losing oneself in the feel of the sound – it's exactly what I'm looking for in music that I love. I'm sure that's quite a common reaction you may get when you get feedback after shows etc. Is that the kind of vibe you hope in creating your music and feel that it fits your intentions of connecting with listeners?
Hey! Thanks! It's very rare that I think about how my music will affect others, at least while I'm still writing… but it sure is delightful when people seem moved by it.
How do you get started in building your songs – meaning capturing that feeling that I just mentioned, and…logistically or technically at least, tying together the many, many completely different types of source materials (field recordings, synths, live instruments) that find their way into your tracks?
It's a lot of trial and error. One day I'll be finding a nice sound, mangling it with software, filing it away – another day I'll put this months sounds together, play some bass to it… record, – whatever. After a while, finally there will be an unexpected spark – and if I catch it, it's mine.
Your video for Black Shore was a Vimeo staff pick (see below), and I can certainly understand why. It really drives home the cinematic storytelling approach behind your music. For the members of our audience that are more on the film tip, what was your idea behind the concept and art direction for this incredible video?
Me and Máni M. Sigfússon met up for coffee, and both of us wanted to do something atypical of our Icelandic surroundings.
He is unbelievably talented and his brain really took off from that notion. I put on a homemade cloak, we went out to shoot some raw footage, and weeks later he showed me this amazing video. I feel extremely fortunate to have been able to work with him. And I actually almost got killed by one of those big waves…
Úlfur – Black Shore from Máni M. Sigfússon on Vimeo.
So we know you've got an album coming out on Western Vinyl (home to Dirty Projectors and others) in the early part of next year, as well as a supporting tour in the US (yes NYC people that means possibly here…but Austin peoples, that also means SXSW). Give us the deets!
Too early still! All I know is there will be a tour of the east coast before SXSW. More details soon.
Are you excited to be playing in the US, and what are you looking forward to most when getting here? It's not Mcdonalds is it? Trust, that's probably worth skipping.
Actually, Mcdonalds can be a welcome sight on the road because they will give you free water…
Stay tuned for more as we catch up with Úlfur closer to his tour date, but in the meantime, you can keep in touch with the man directly, right here:
http://www.facebook.com/ulfurhansson
http://soundcloud.com/ulfurh
http://www.ulfurhansson.com