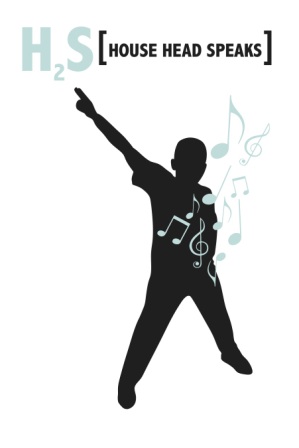 Happy Anniversary H2S!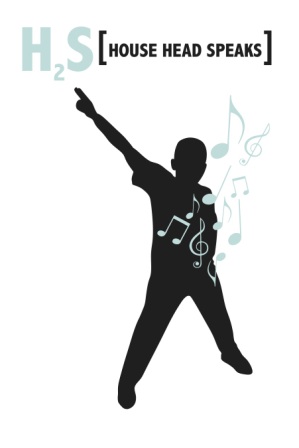 This has been a remarkable year for H2S [House Head Speaks]. We went from a small blog to a major player in the House community.  The year we experience words cannot describe. With the addition to our partners at Electronic Rhythm.com, we are bringing Chicago House Music to the masses.  When we say, "We Speak for House Heads Everywhere", we mean it!  The growth of House has never been this strong.  We are thrill to play a major role in it.
There have been many viewers and followers who have read and commented on our blogs. I would like to share some of their thoughts with you.
DJ Czboogie made a profound comment on 'Promote Your House Party: Don't leave it up to the DJ'.  "Great blog post! I could not have agreed with you more. While I think a DJ should definitely do the basics–such as post the party on his or her social media networks–the rest of the leg work belongs to the promoter. No one is too old or too good to stand outside and hand out flyers."
DJ Spence shows his love with these words: "At H2S [House Head Speaks] not only their blogs worth reading, it may ruffle a few feathers." In his response to 'DJs: If You Want It, You Better Take It', DJ Spence said. "Antoine has a strong perspective along with words-of-warning and wisdom for DJs trying to make it in the House game."
Our DJ segments have received positive feedback from DJs and their followers. It has been a great honor feature people we know and admire.
In the 'DJ of the Month' segment, we feature a DJ on a monthly basis, which includes their bio, photo, a DJ set, and some H2S commentary about them.  For our anniversary special, the DJ we first feature on our segment is none other than Czboogie of 5 Magazine.
'DJ Discovery' is H2S' way of promoting DJs seeking name recognition.  Through a combination of social media, and attending House parties, we identify these hidden gems and display their bio, two photos and a DJ set on H2S.  We will honor this special anniversary by feature our first DJ Discovery.  Kid Enigma.
We ask our supporters to join us in writing a "Hidden Gems" article. "Hidden Gems" are places not known for playing House music but they bring the noise. In Chicago we have Hidden Gems like Tigers, Bluelight, LoKAL, Double Olive and Zhou B. Tell us your "Hidden Gems."Submit a 1 page article with at least 2 photos of the venue to info@househeadspeaks.com. We will post them on the H2S blog for the entire month of July.
H2S On-Live Show: Chicago House Experience promises to educate, inform and bring awareness the Chicago House culture. Our viewers will know the DJs, producers and remixers. They perform a 2 hour set as you witness live on the Internet. We also broadcast an actual party or event at one of Chicago House venues. Our cameras will bring the party to your laptop, desktop and mobile devices such as iPhone and Android. We bring Chicago House to you. Our show covers every House genre and subgenre.
The success of H2S [House Heads Speaks] has been remarkable.  This is not possible without the support of every DJ, promoter, and magazine editor, record label, Public Relations, management and above all our wonderful viewers.
We would like give our thanks and shout outs at this time.
First, I would like to thank God for giving me the drive and creativity to pull this off.  Also, like to give thanks to my family and close friends for their continue love and support.
My core supporters:  This goes out to those who support H2S from the very beginning.  Thanks go to Czarina Mirani of 5 Magazine.  You have believed in me and stood by me no matter what.  You are a great supporter, business advisor and a dear friend.  I love you to pieces.  Thank you Lincs Records for your support and allow me to feature you on my first H2S On-Live Show.  The show would not have gone this far without you.  Twist Head London, you are the first international DJs I ever feature. My international status would be nothing without knowing you and being part of the Twist Head family. You will always have a place in House and in my heart.  Alanda of Phoenix Rise Productions has come a long way from just producing and blogging. Since we met, you have always support H2S.  Thank you for your loyalty.  Thanks to all my Facebook friends, followers on Twitter and my viewers on the House Head Speaks Daily online newspaper.  Without you there is no H2S [House Head Speaks].  Love you from the bottom of my heart.
My new partners at Electronic Rhythm and Mixtube.dj:  There are no word that can explain what you have done for me and H2S.  Because of you H2S On-Live exists.  You have made a dream of having an On-Live show come true.  We are more than partners; we are brothers and sisters of the Underground Movement.  Thank you G-Ron, DJ Honey, DJ Griz, Tony P. and all the members and DJs of ElectronicRhythm.com and MixTube.dj.  The Chicago House Experience would not be possible without you.  Much love.
The DJs of the Underground Movement:  This special shout out goes to every DJ who plays House and Underground music.  You give us the reason to attend parties, events and venues.  You are the reason why H2S exist and why we so honor to be part of the movement. Your hard work, blood, sweat and tears pay dividends when you are on the decks.  You create the purest form of music.  Your tracks and mixes are full of energy and excitement.  There are so many DJs we have encountered through social media and face to face.  We are unable to name you all so we want to say thank you so much for your love and support of H2S.  You are family! This House Head Has Spoken!!