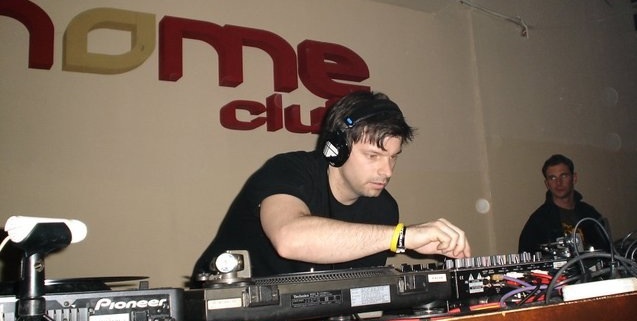 Chris Fortier Live at Sullivan Room – UMS 93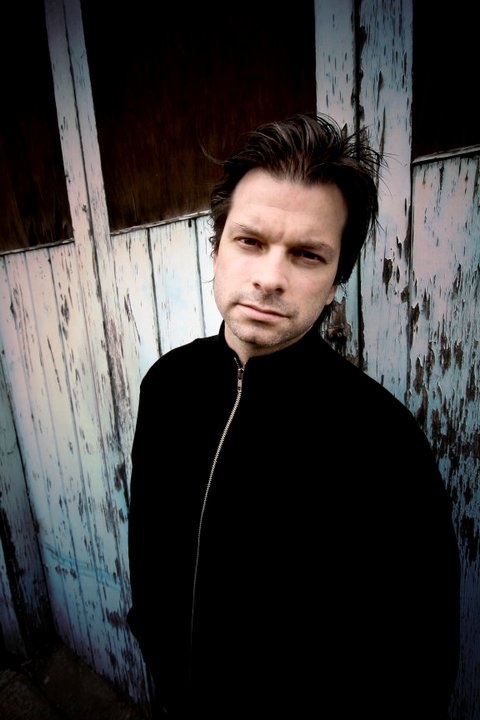 CHRIS FORTIER
Welcome back to the Underground Movement Show brought to you by ElectronicRhythm.com. As we move forward into the new year, we would like to highlight one of our favorite sets which was aired in 2012 by a veteran DJ / Producer Chris Fortier.
Chris took the Sullivan Room attendees on a Techno journey full of moody grooves, energetic rhythms, hidden twists and turns which kept everyone on the floor moving! We got up close and personal with Mr.Fortier in the pre-show interview to get a more in depth look at the man who travels the world to play in multiple countries as well as produces great tracks and has them remixed by world renown artists.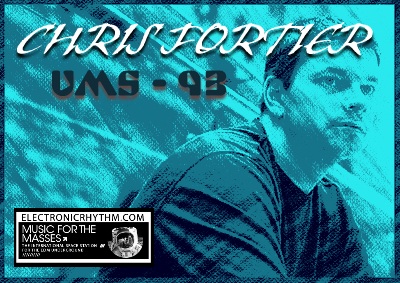 Chris Fortier Podcast from ElectronicRhythm.com on Vimeo.
Download Chris Fortier Podcast High Resolution Visual Mix Here (707 mb)
Chris Fortier Bio :
While many people may claim to know Chris' sound, with their focus on labeling him one thing or another, Chris is equally as focused on his efforts to push back the musical boundaries. It is testament to the man that he continues to develop his sound and musical direction, after all, as the man says himself "I just like to play good underground music, I don't limit myself. I am growing musically everyday, and the music I create and play reflects that".
It is artists such as Chris Fortier who are inextricably linked to the underground dance music scene that are the genuinely pushing the sound forward. Chris' determination to continue to push the envelope can be seen in all aspects of his career. Proof of this can be found on his now classic triple CD compilation Balance and his recent solo productions including his stellar debut artist album As Long As The Moment Exits.
The Balance 007 CD was a integral part of the now worldwide successful Balance series and brand. The album was a musical forecast of the fresh and exciting underground movement as we know it today. It is little wonder the CD was name checked for compilation of the year by numerous international magazines and websites. Taking his production a step further in 2007, his debut artist album was released to countless plaudits and impeccable praise. Followed by the remix version of the album saw Chris work along side the likes of Joel Mull, Ed Davenport, Mark Broom, Someone Else, Bruno Pronsato, Pheek and Maetrik.
Under his 40oz production guise Chris has released the several EPs and remixes that musically spreads comfortably across labels such as Bedrock, Wave Music, Cocoon, Kompakt or Get Physical. Recent remixes of Jim Rivers, Pfirter, Alexi Delano, Adultnapper, Derek Marin, Alland Byallo and John Selway, show Chris' genre defying sound at it's underground best. Not satisfied with status quo, Chris looks for the boundaries to continue to be pressed and pushed with each coming musical While many people may claim to know his sound, with their focus on continually labeling him one thing or another, it is artists such as Chris Fortier who are inextricably linked to the underground dance music scene that are the genuinely pushing the sound forward. Chris's music production and DJing both critically and fan acclaimed success. His debut artist album "As Long as the Moment Exists", and its remixed version the followed, saw the name Chris Fortier written in Techno's little black book forever.
Chris has been a consistent figure on the world tour circuit with a professional DJ career spanning 19 plus years. He has continually been a crowd favorite, confirmed by his very first residency at the legendary "Aahz" in Orlando through to residencies at The Cross in London and at Twilo in his adopted home of New York. Behind numerous singles, remixes, artist albums and no less than 9 commercially released mix albums, you can catch him as easily in Tokyo as in Buenos Aires and all points in between on any given weekend.
Now Playing :Chris Fortier Full Video Set Recorded at Sullivan Room NYC
[pro-player type="mp4″ image='https://www.electronicrhythm.com/wp-content/uploads/2013/01/image5.jpg']http://www.mixtubedj.com/streams/ElectronicRhythm_20120812010808.flv,[/pro-player]
Download MP3 Set here:
https://soundcloud.com/chris-fortier/sullivan-room-new-york/s-lff1S
https://www.facebook.com/DJChrisFortier