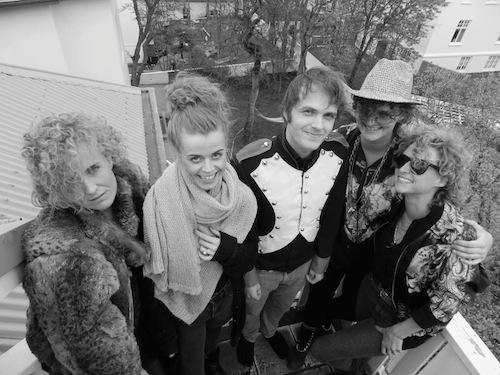 Iceland Airwaves – Say Hello to SÍSÝ EY!
[s_post_grid title="" title_link="" layout="1″ column="2″ count="" post_type="" condition="title" order="DESC" cats="" tags="" ids="" filter_style="3″ heading_style="1″ heading_color="" heading_bg="" heading_icon="" heading_icon_color="" show_category_tag="1″ show_meta="1″ view_all_text=""][/s_post_grid]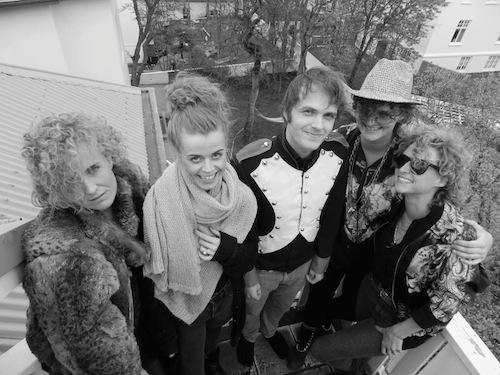 Backup a minute: We got Iceland Airwaves coverage in effect…starting now! Wandering this years festival grounds, we learned there's no better way to warm yourself on a cold Reykjavik night than the incredibly harmonic grooves of the sisters of Sisy Ey. As seen at Sonar last year and now at Airwaves, Sisy Ey (in Voltron-esque combination with producer DJ Oculus) evoke a lush, deep groove; a past-to-the future take on house music.
Check out our interview with the gang to learn more about how they got together, their take on songwriting, collaboration with Oculus, and much more…including bonus clips from the group's showcase performance at the Reykavik Art Museum.
And once you've caught the video of their instant classic, Ain't Got Nobody, watch for their initial EP release forthcoming in 2014. Commence hand-claps in 3-2-1, and go.

Download SÍSÝ EY Interview here (512 mb)
Sisy Ey's first single, 'Ain't Got Nobody'
More About Sisy Ey:
Icelandic band Sisy Ey (pronounced See See Ay) was founded in 2011.
The idea was to get the three sisters, Elin, Elisabet and Sigga to sing live house music which would serve not only the exquisite combination of their beautiful voices into new and exciting territory, but would also showcase their abilities in a different context as all have more acoustic-driven music careers.
After spending considerable time searching for "the one" to work with, the missing link was found in producer and DJ, Oculus. Together they have managed to create something very unique and special.
The bands main focus is live performance as this is the best environment to experience their one-of-a-kind talent, together with the intense energy of the music. Although the musical journey of Sisy Ey has just begun, the band is already receiving an impressive amount of attention for its music and performances.
Sisy Ey's first single, Ain't got nobody, has been extremely well received in Iceland and elsewhere.