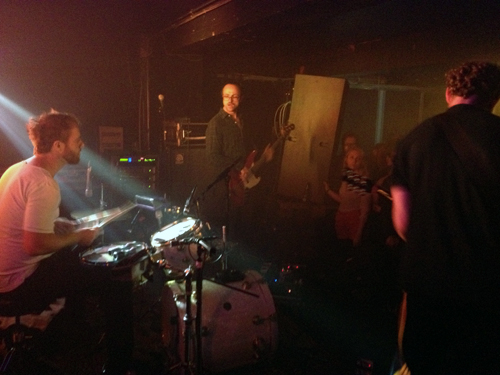 Airwaves Redux: Elektro Guzzi, shaken…and stirred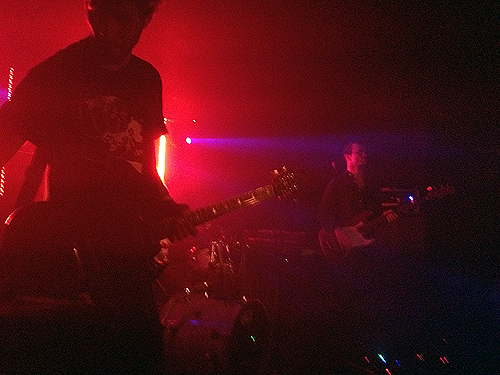 Livin' the Live Beats
One of our favorite finds at Airwaves this year, Elektro Guzzi cruised their way into the festival and stole our hearts, minds, and perhaps lower intestines with their absurdly tight blend of live instrumentation techno. Think Wareika on amphetamines, with no come-down to be seen.
We had a chance to sit in a dark backstage dungeon with human beat machine – seriously, we've never heard anyone keep a beat that tight on the drums for that long – Bernhard, and the rest of this incredible three piece outfit, prior to one of their shows at Airwaves. Check the interview to learn more about how they got started, how making live techno with guitar/drum/bass enhances the connection to their audience, and where their releases may be popping up next. In addition, we've got a couple of incredible clips of Elektro Guzzi in action in all of their sweat-inducing glory.
Download A Higher Resolution Video here
Once you've heard them and are hooked on the designer drug that is their sound, you can get your next fix at ElektroGuzzi.net and download their self-titled LP here.
– Diggy