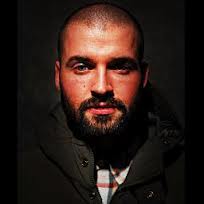 Airwaves 2012 – Bonus Redux! Futuregrapher / Möller Records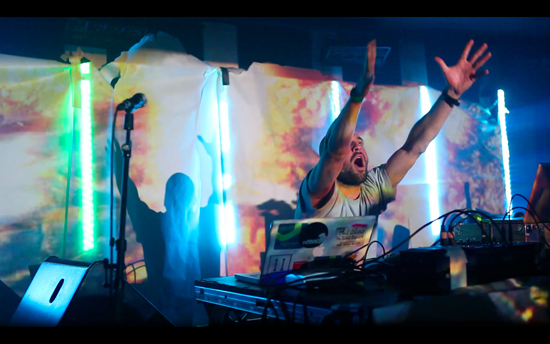 One for the Road:
Airwaves 2013 is coming up, and ER will be there, people.
But wait…it's too early to forget the goodness of 2012. We've got a special bonus treat for you from the 2012 Airwaves festival – Árni Grétar, aka Futuregrapher! The Möller Records head has brought a wide ranged musical diversity to his stable, from the emerging weirdcore scene epitomized by Tanya & Marlon through the broken-beat, ambient soundscapes of Bistro Boy and Subminimal, all the way into the post-Drum and Bass melodic sugar of his own releases (calling LTJ Bukem, anyone?).
Throwing down one of the highest energy sets we saw last year, Árni and the crew huffed and puffed till they blew the Faktory house down on their Airwaves showcase night.
Not only do we have a few clips from that incredible show, but we were also able to catch up with Futuregrapher in a calmer (albeit caffeinated) environment to learn about his own music, the idea behind Möller Records, and the growth of such an incredibly diverse electronic music scene in his native Iceland. Press play on tape:
Futuregrapher Airwaves Interview from ElectronicRhythm.com on Vimeo.
[pro-player type="mp4″ image='https://www.electronicrhythm.com/wp-content/uploads/2013/01/futuregrapher2.jpg']http://electronicrhythm.com/videos/Futuregrapher_Airwaves_Interview.flv[/pro-player]
Download Futuregrapher Interview High Resolution (323 mb)
Download Futuregrapher Interview Normal Resolution (58 mb)
[mp3-jplayer tracks="http://electronicrhythm.com/audio/ums_mp3/Futuregrapher_Airwaves_Interview.mp3″ width="600px" height="77px" pn="n" mods="y" vol="45″ pos="rel-R" list="n"]
More About Futuregrapher and Möller Records
Futuregrapher home: www.futuregrapher.com
Moller Records home (must-listen to artists here!): http://www.mollerrecords.com